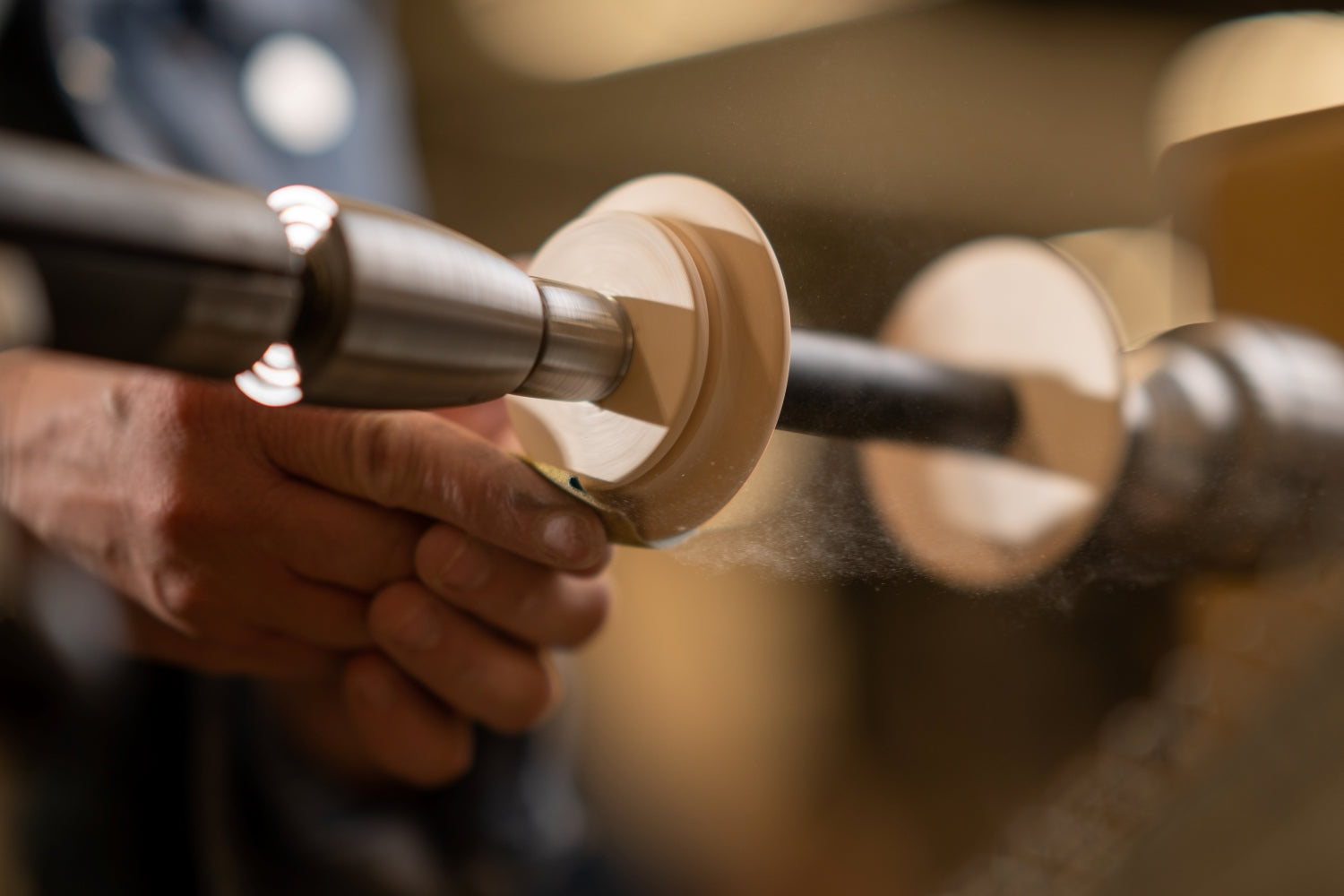 Millwork/ Material Handler
Schacht Spindle Company proudly manufactures exceptional spinning and weaving equipment that is used by fiber artists and craftspeople around the world. Why should you consider a career in manufacturing? Working in manufacturing keeps you active, has opportunity for growth, and offers a deep satisfaction in creating something tangible by hand. Become made-in-America proud.
We are looking for a millworker/ material handler to be a critical link in our team who can keep our shop operating smoothly by managing the flow of materials through our facility and milling raw lumber to tight specifications for use by our CNC operators and other skilled woodworkers.
If you hold yourself and your work to high standards, we will train you how to assemble our high-quality products.
Duties:
Operation, and Upkeep of Straight-Line Rip Saw

Review of Millwork Orders and Communication with Supervisor on Priority and Schedule
Acquire Materials for Rip List
Accurately Rip Materials to Correct Size in Correct Quantities
Properly label, band and store all material (both ripped and raw) at end of job
Maintain Lubrication, saw blades, and general condition of saw
Operation and Upkeep of Wiening Molder

Review Material Needs list for accuracy and efficient operation of the Molder
Acquire Materials
Accurately, Safely, and with conservation of machine in mind, setup and operate the Molder
Check Material at the start, during and at the end of run for accuracy and quality
Properly label, band and store all material at the of your job
Maintain Lubrication, blades, and general condition of the molder
Maintain inventory of molder blades, tools, and necessary molder supplies
Material Handling

Maintain Organization, FIFO, and overall tidiness of the large and small barn, sheet goods/Champeau Shelving, and Millworks Area
Perform inventory of materials as requested
Assist in loading trucks
Unload deliveries of materials and supplies as needed
Properly store deliveries upon unloading
Acquire materials from barns for general use in manufacturing and Mirrycle
Communication with shipping, Mirrycle, CNC, and manufacturing staff about material needs
Production

Production of parts as needed or when millwork/material handling responsibilities have been completed
Cut off of material for parts production
Skills:
Enjoy using their independence and initiative
Show pride in their ability to mill materials to close tolerances
Can be patient and wise while adjusting and operating complicated and powerful machinery.
Possess physical strength to move boards weighing up to 50 lbs.
Are methodical and organized.
Can work cooperatively with the rest of the talented staff.
Can read Calipers and a ruler to 1/32nd of an inch.
Bonus Skills:
Pay Range:
$20-$25/hr
Schacht employees are entitled to healthcare and retirement benefits, dental reimbursement, life insurance, paid vacation/ time off, and short workdays on Friday to get to where you need to go before everyone else.
Schacht Spindle Company is a family-owned business that has been based in Boulder, Colorado since 1969.
Job Type:
Full-time positions available
NOTE: Research suggests that women and BIPOC individuals may self-select out of opportunities if they don't meet 100% of the job requirements. We encourage anyone who believes they have the skills and the drive necessary to succeed here to apply for this role.