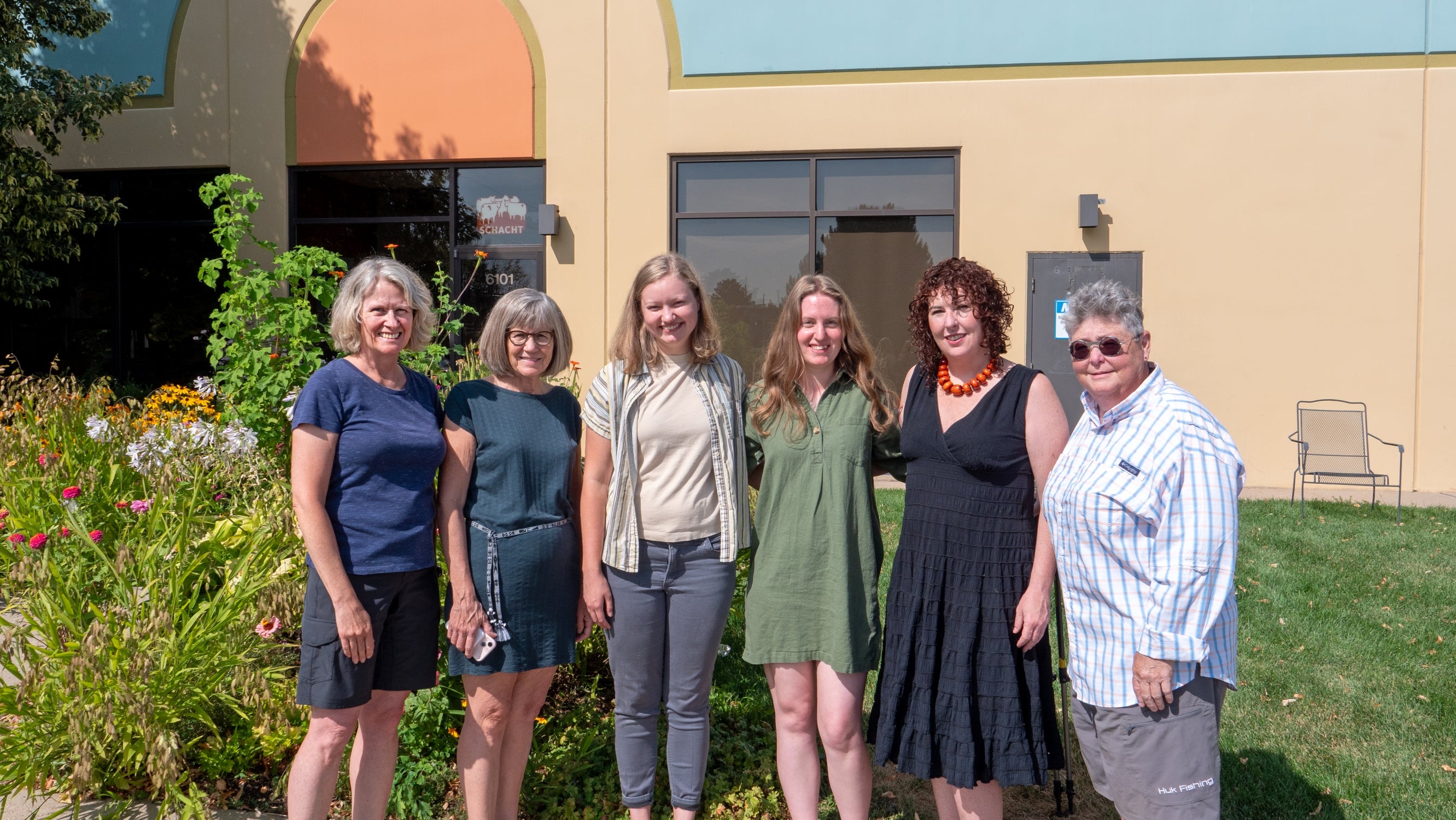 We are committed to helping you on your creative journey. We are confident in the quality of our products, and this is reflected in our dedication
to customer service. We want to assist you in purchasing the best tools for your craft, and help you get started. Our knowledgeable and enthusiastic team is available to support you and ensure that your path to weaving and spinning is a smooth and joyous one.
We invite you to check out Frequently Asked Questions, a compendium of questions that have been asked over the years.
How to reach us
Since 1969, our products have been built to the highest standard. Many of these products are still in use. We recognize that as looms and wheels pass from one generation to the next, parts go missing or need to be replaced or repaired. You can call, email, or visit our showroom for technical assistance.
If you have a product that is less than 10 years old, there is no charge for Technical Assistance. There may be a charge for parts, shipping, and handling.
If your product is older than 10 years, there is a Technical Assistance charge of $50 per half hour of assistance (minimum $50). There may be a charge for parts, shipping, and handling.
If you ship your product to us or bring it in for in-house assessment and repair, there is a Technical Assistance of $65 per half hour (minimum $65). You will pay for parts, shipping, and handling.
You can connect with a specialist at info@schachtspindle.com to schedule an appointment.
Our store
6101 Ben Place
Boulder, Colorado 80301
HOURS (Mountain Time)
Mon–Thurs, 8:00 AM to 4:00 PM
Fri 8:00 AM to 1:30 PM
closed on weekends and holidays
Two Year Limited Warranty
Your new Schacht Spindle Company product is warranted, to the original consumer purchaser, by Schacht Spindle Company, Inc., to be free of defects in material and workmanship. Schacht Spindle Company's obligation under this Warranty shall be limited to the repair or replacement of any part or parts which may prove defective within two (2) years following the date of original new purchase by the consumer, and which Schacht Spindle Company's examination shall disclose to our satisfaction to be thus defective.
If a problem with this Schacht Spindle Company product develops during the warranty period, first contact the Schacht Spindle Company dealer from whom you made the purchase. If you need further assistance, please contact our Customer Service Department at Schacht Spindle Company. At our option, it may be required that the product be returned to our factory freight prepaid for inspection and repair and/or replacement.
This Warranty covers normal consumer use and does not cover damage which occurs in shipment or damage which results from alteration, accident, misuse, abuse, or neglect.
This Warranty gives you specific legal rights, and you may also have other rights which vary from state to state.