This product will ship within 5 weeks.
by Liz Gipson
Infinitely variable and wondrous stuff, is yarn. We love it, but sometimes it just doesn't seem to love us back. A Weaver's Guide to Yarn is one weaver's attempt to unlock the mysteries of selecting yarns for weaving on the rigid-heddle loom, although the information is widely applicable to all loom types. Written with the rigid-heddle weaver in mind, this book starts with selecting yarns, the biggest stumbling block for weavers, then dives into how to measure it, how it is made, and what it is made of. There are tips for buying yarn in all the ways you can find it.
Share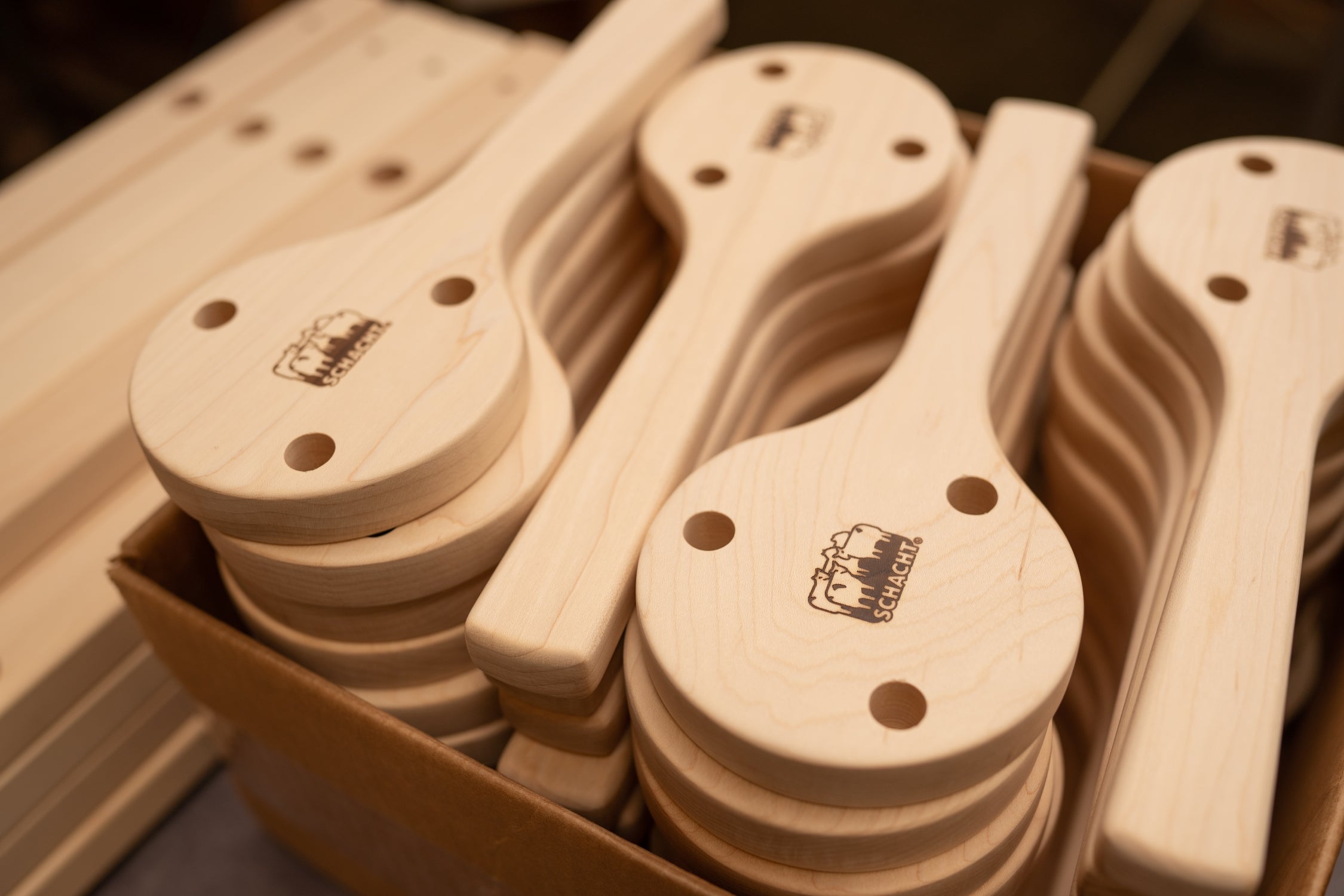 Invest in Your Craft
Ingenious designs. Elegant lines. Convenient accessories. Craftsmanship held to exacting standards. Schacht products will last for generations.

When you spend hours with your tools, you deserve the very best.
Grow Your Craft
Whether you're new to fiber arts, or interested in broadening your skills, we've got classes! Learn from talented instructors at the Schacht School of Textile Arts.