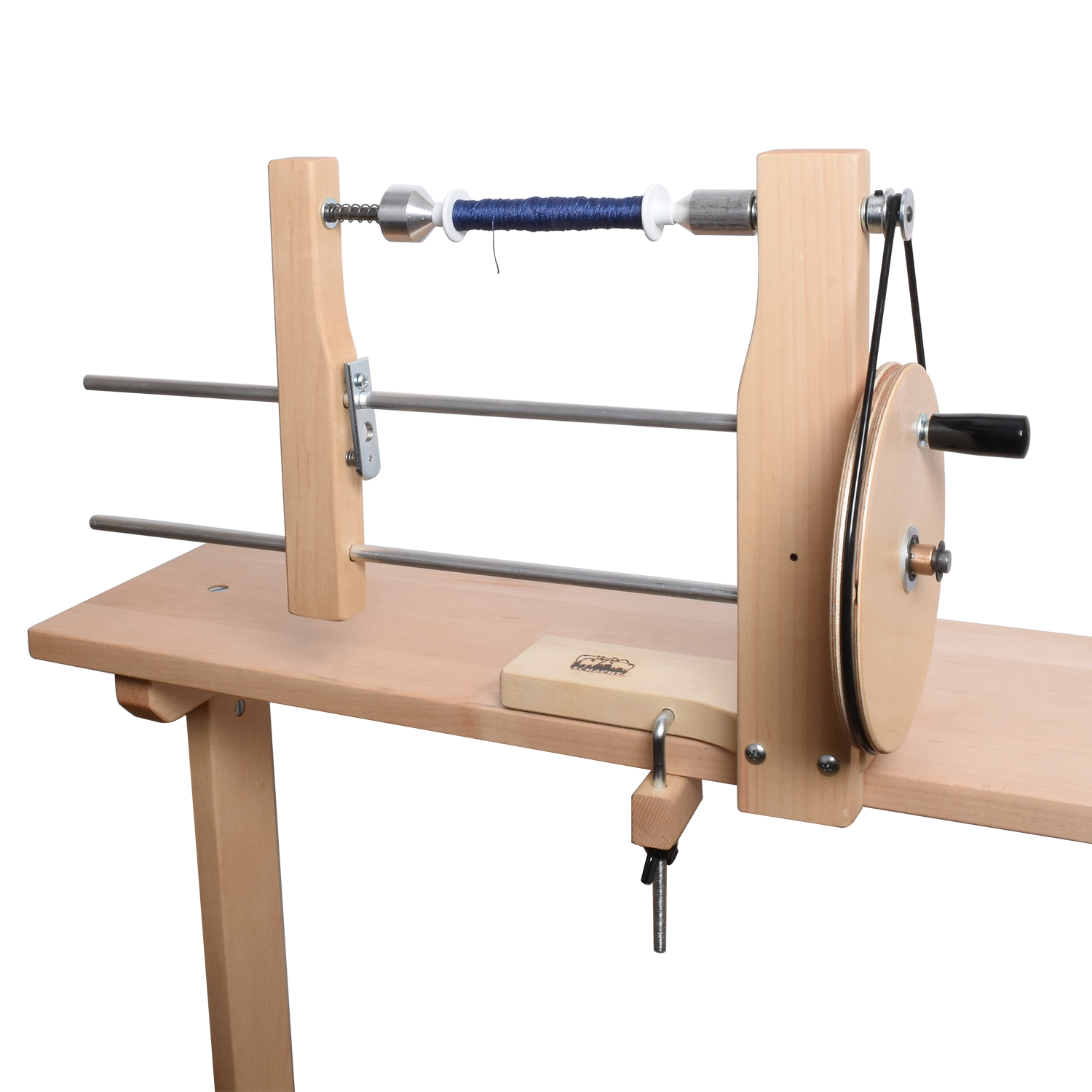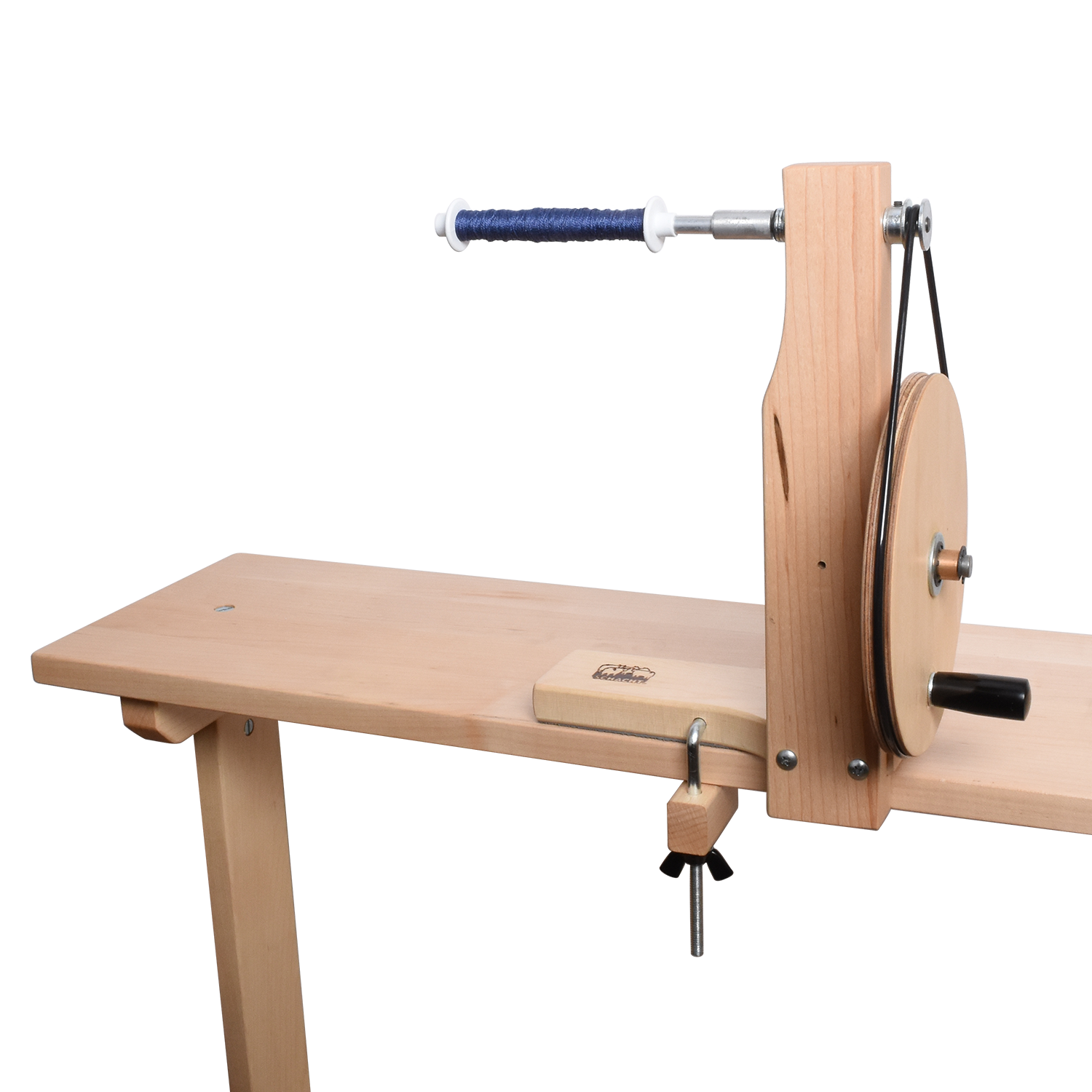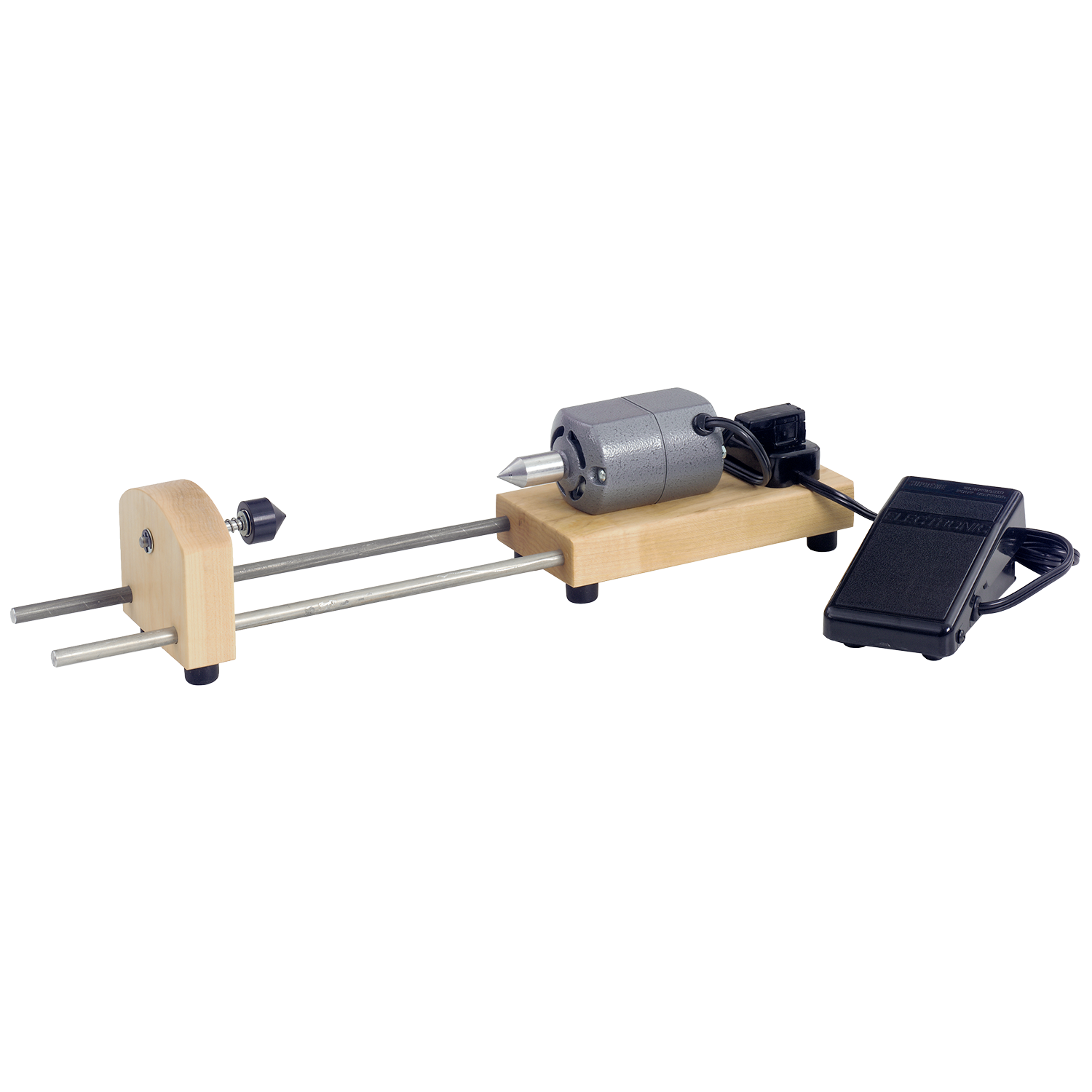 This product will ship within 5 weeks.
Wind bobbins, pirns, and cardboard spools.
Our hand bobbin winders are available in single end and double end models. Clamp either model to a table. They are belt-driven with self-lubricating bronze bearings.
The single end winder has a tapered shaft that will accommodate bobbins up to 6″ long.
The double end winder can be used for bobbins, pirns, and large-flanged spools up to 9″ long and 5-1/2″ in diameter.
Our electric bobbin winder is double-ended and will accommodate bobbins, spools, and pirns up to 9″ long and with flanges up to 4″ in diameter. An electric winder saves time, especially when there's a lot of winding to do. The speed of the winder is controlled by a foot-powered rheostat like that of a sewing machine.
Share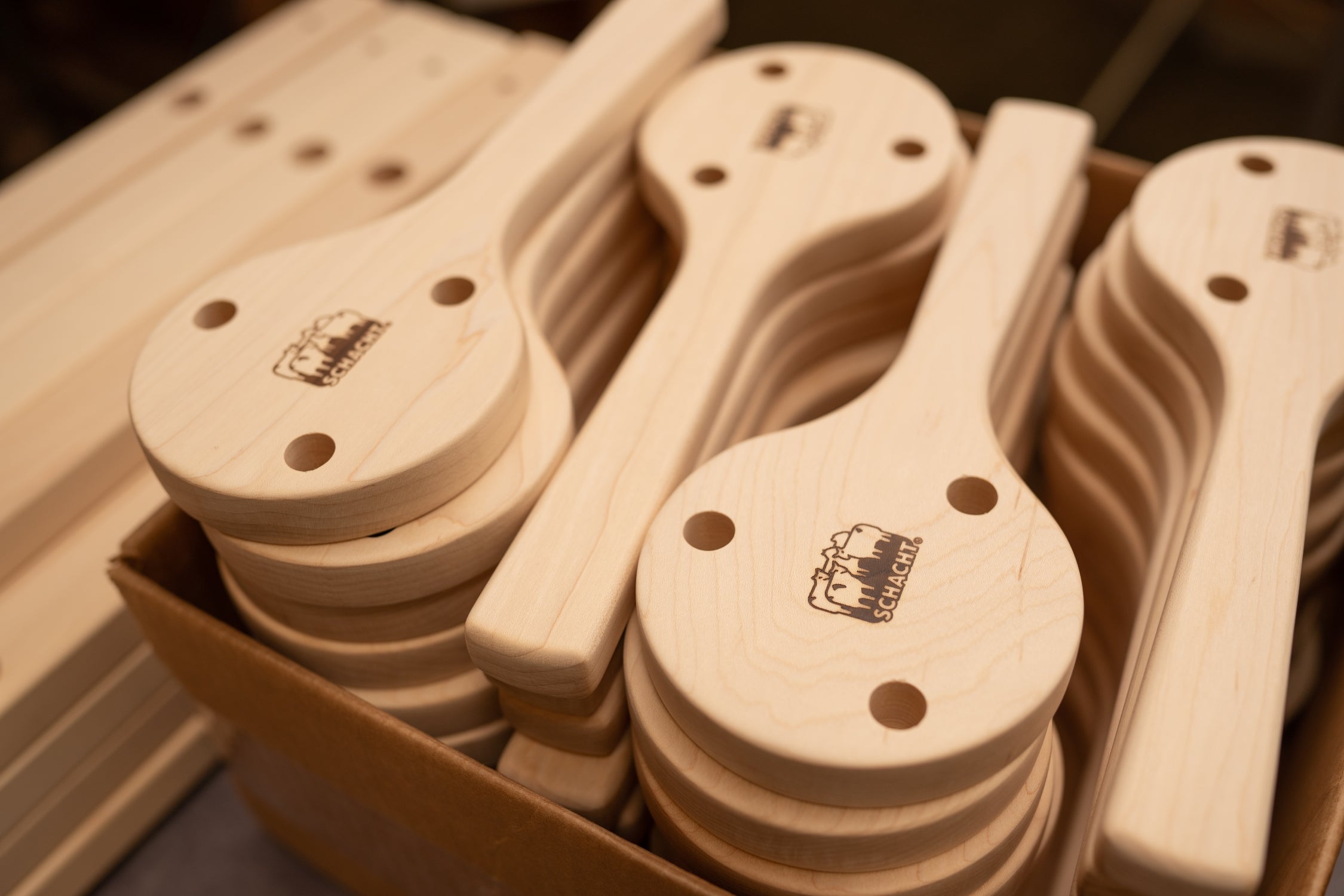 Invest in Your Craft
Ingenious designs. Elegant lines. Convenient accessories. Craftsmanship held to exacting standards. Schacht products will last for generations.

When you spend hours with your tools, you deserve the very best.
Grow Your Craft
Whether you're new to fiber arts, or interested in broadening your skills, we've got classes! Learn from talented instructors at the Schacht School of Textile Arts.