This product will ship within 5 weeks.
by Candice Crockett
This classic volume takes the reader from the ancient origins of card (or tablet) weaving to finished, intricate bands. Instructions on warping and weaving, how to design patterns, dark and light patterning, structural techniques, and finishing provide all you need to know to get started. You'll find that there's a whole lot more to card weaving than just cards and yarn.
Share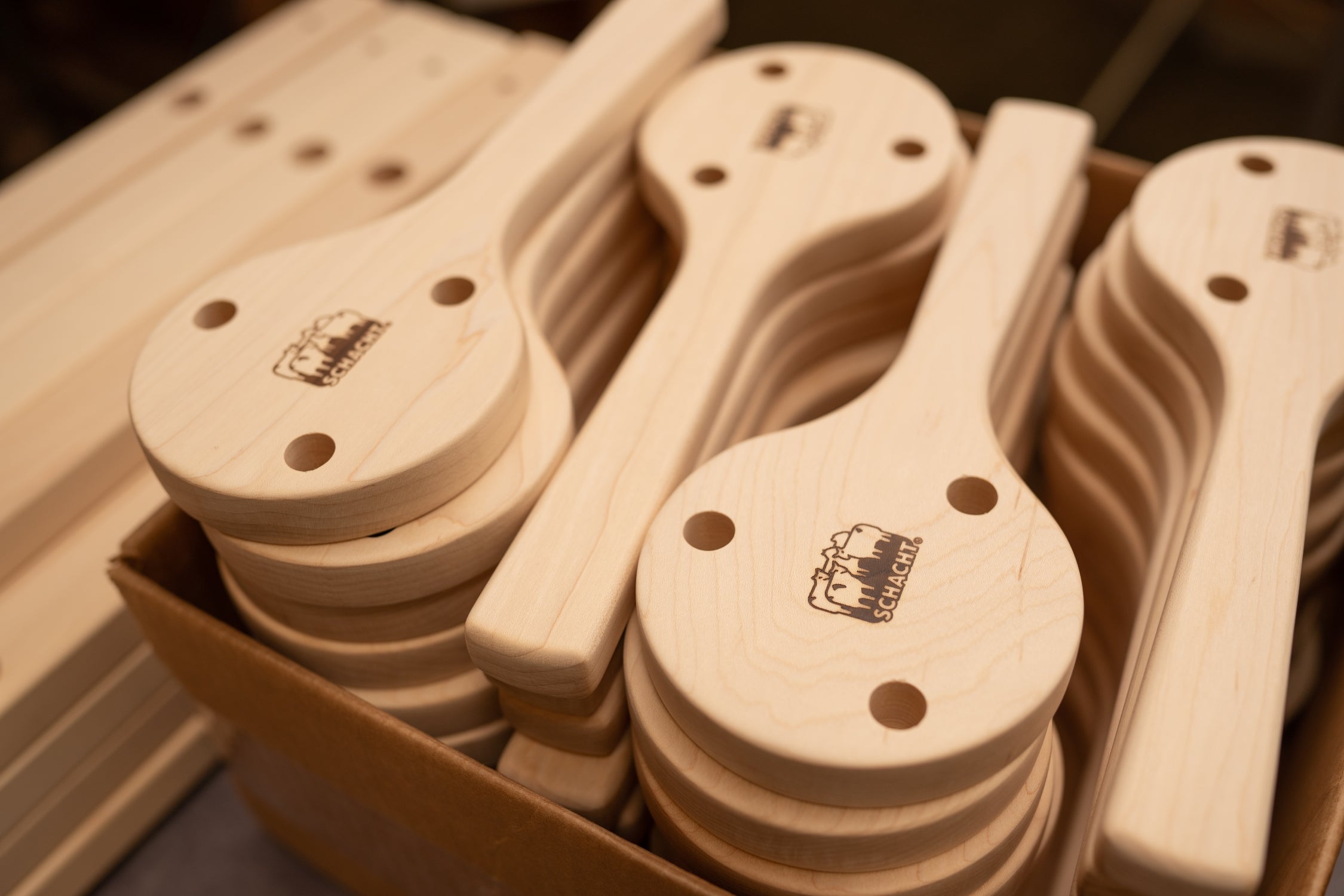 Invest in Your Craft
Ingenious designs. Elegant lines. Convenient accessories. Craftsmanship held to exacting standards. Schacht products will last for generations.

When you spend hours with your tools, you deserve the very best.
Grow Your Craft
Whether you're new to fiber arts, or interested in broadening your skills, we've got classes! Learn from talented instructors at the Schacht School of Textile Arts.