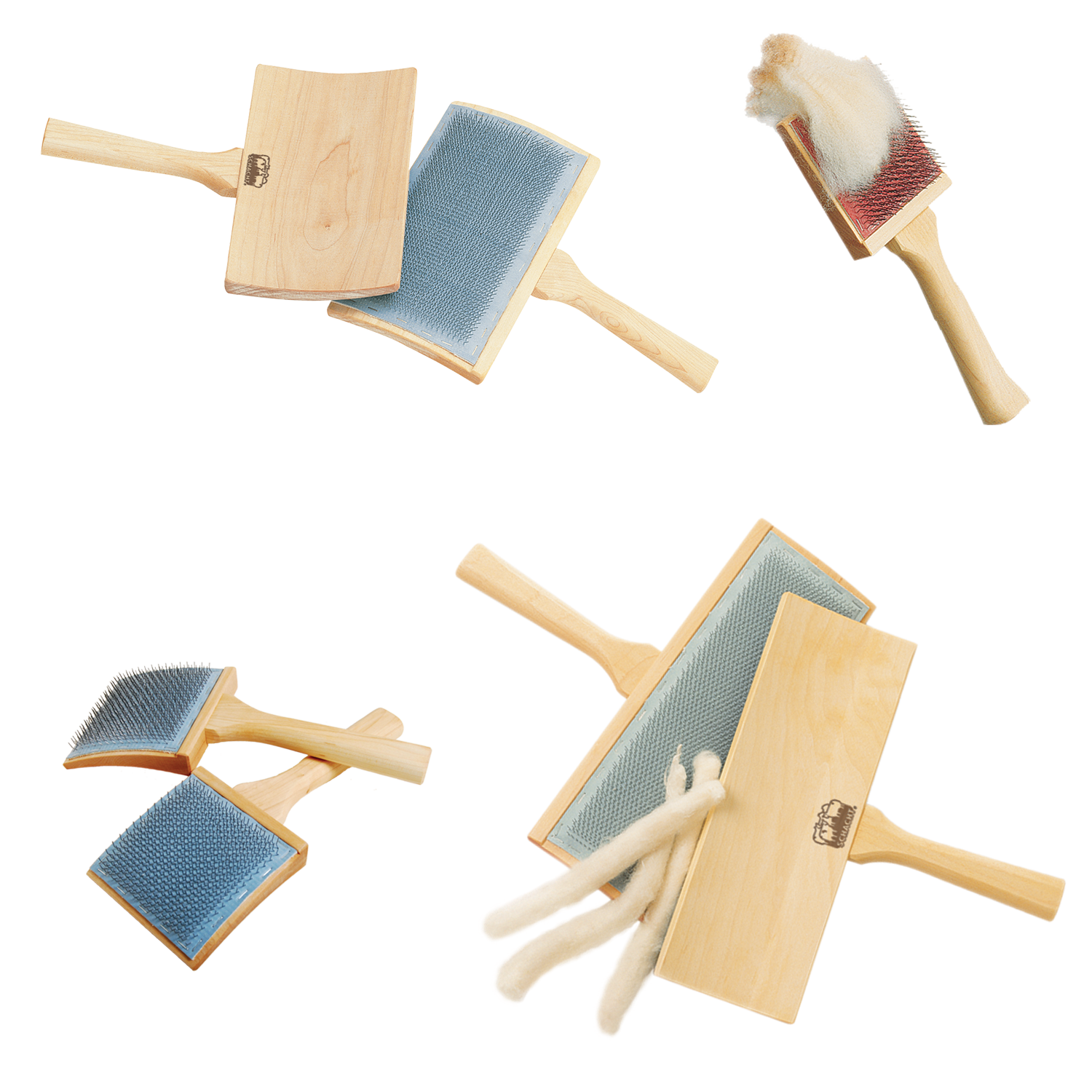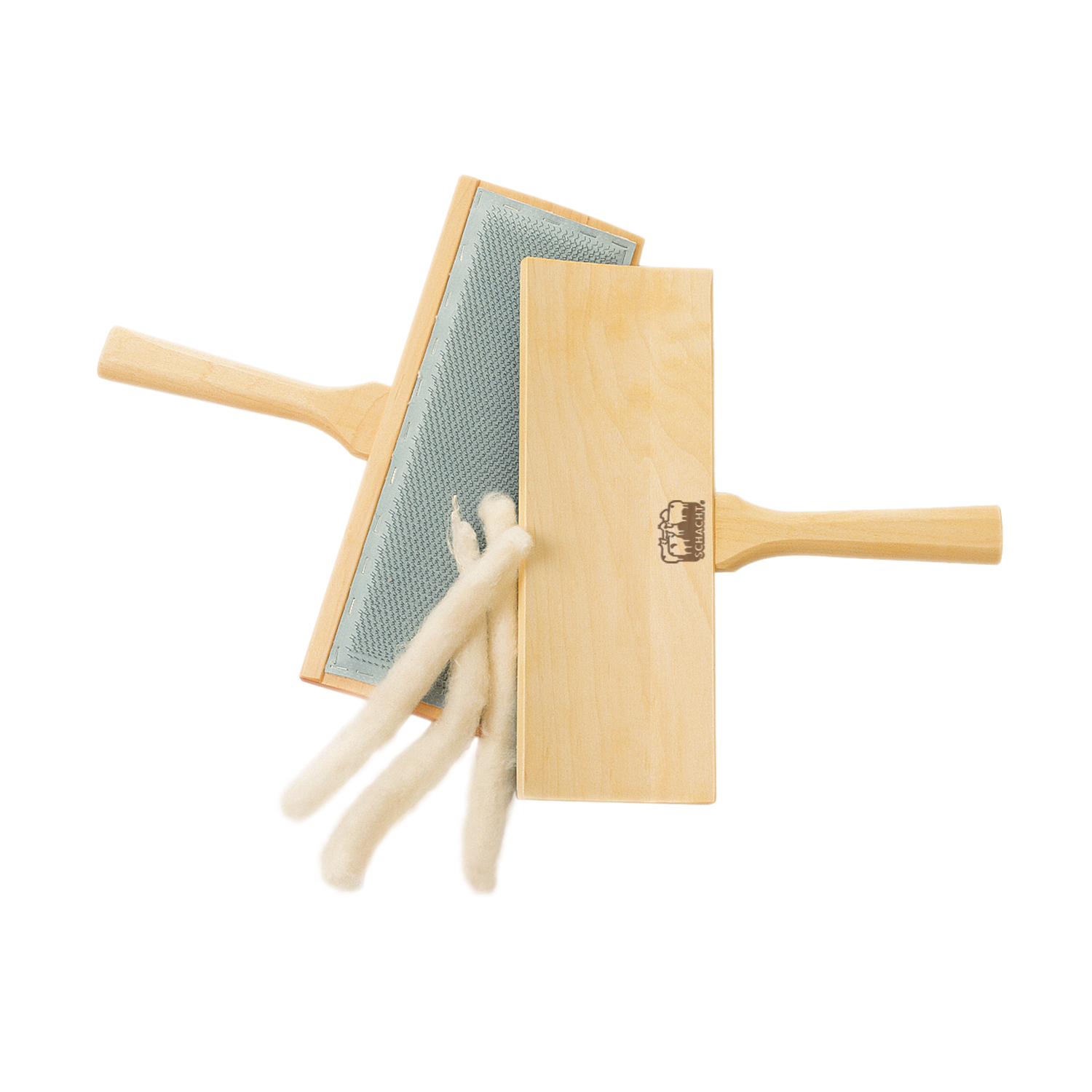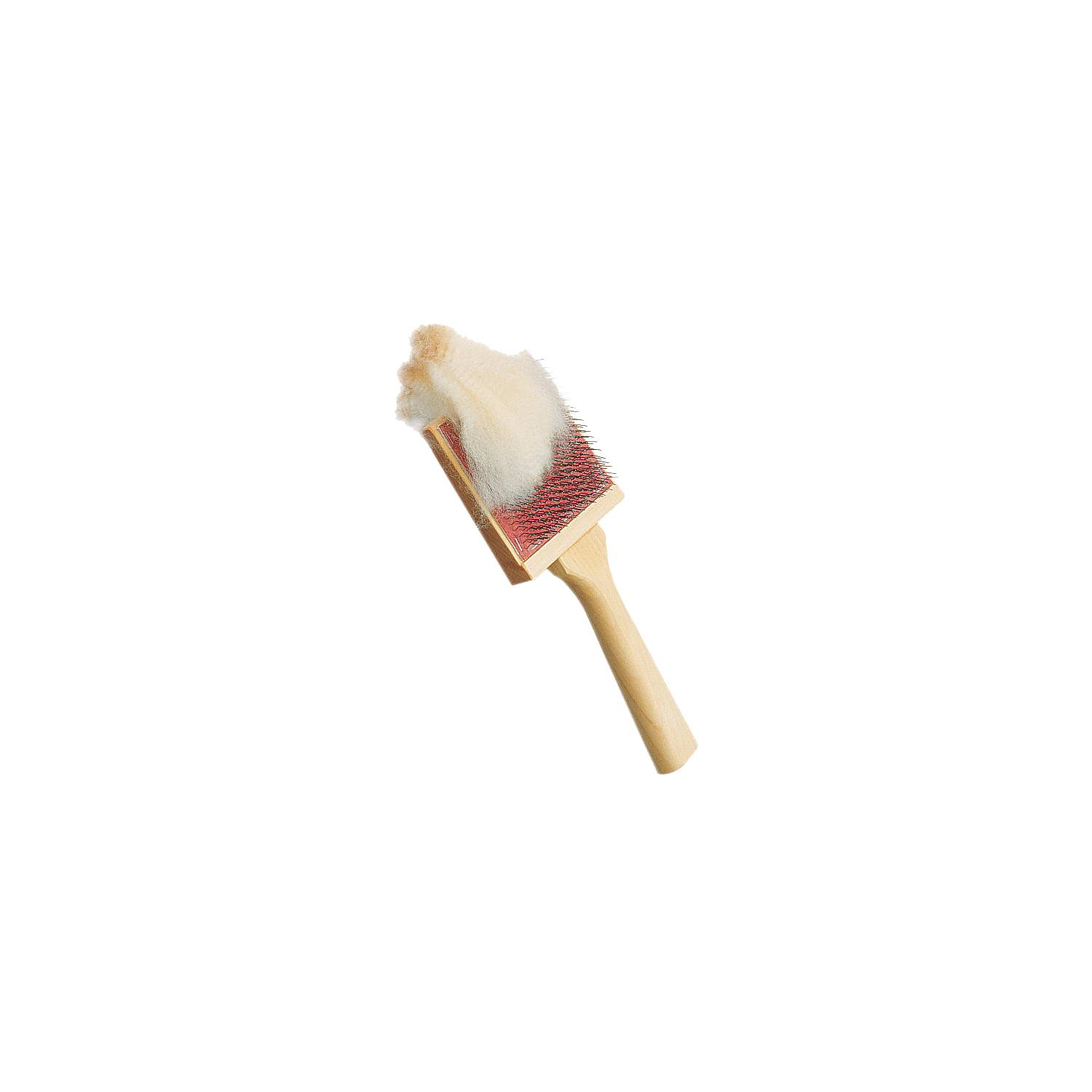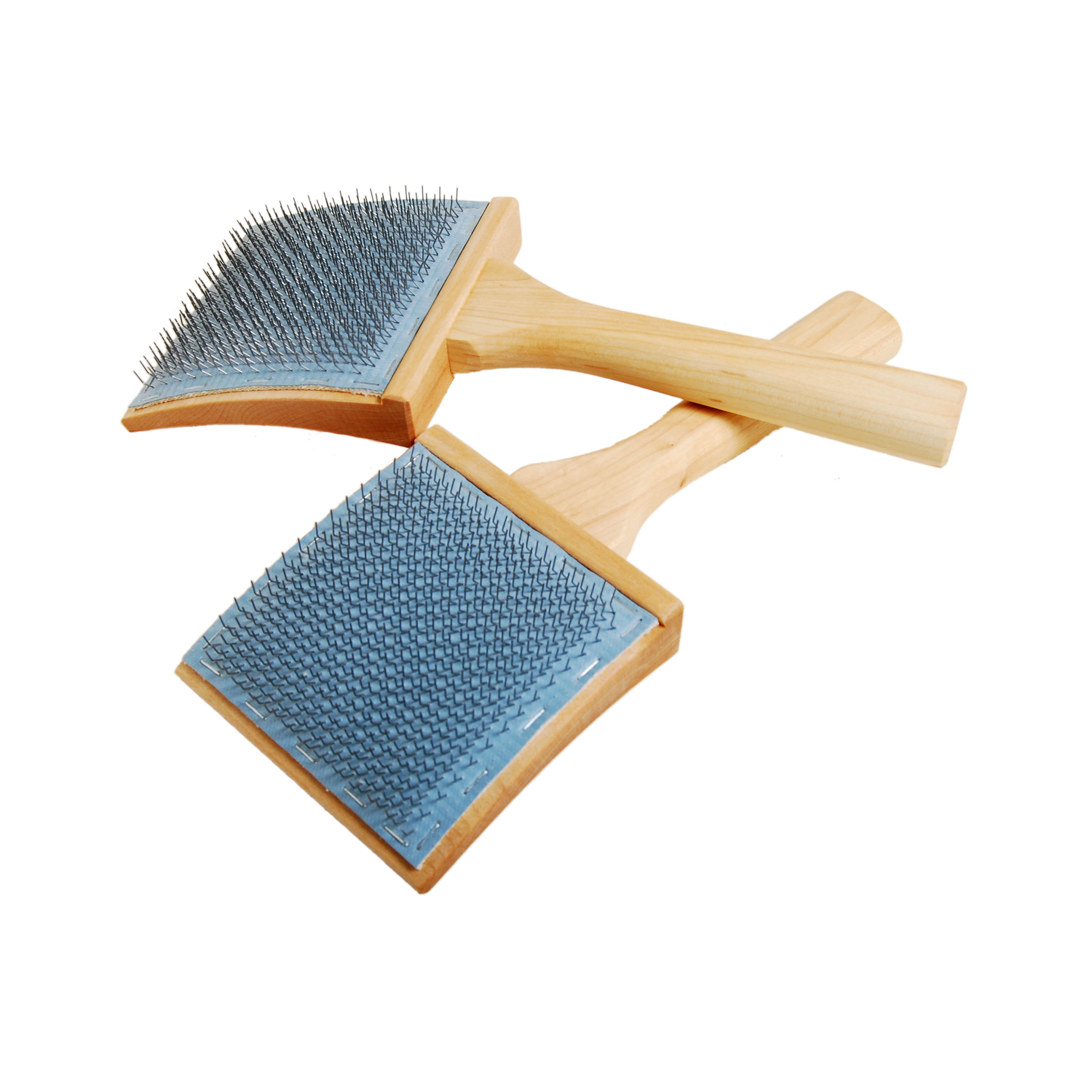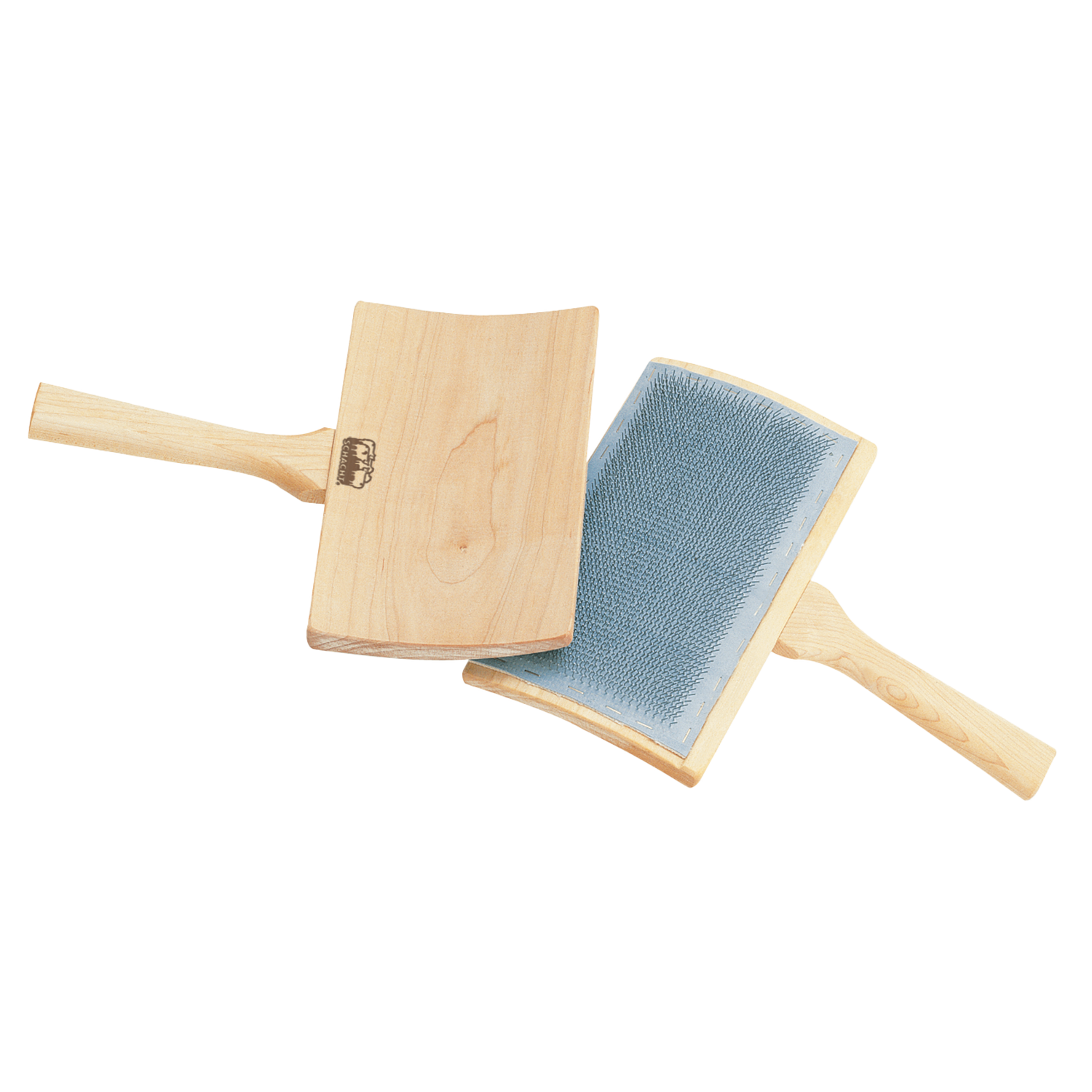 This product will ship within 5 weeks.
We've built a lifetime of service into our hand carders. The paddles are specially shaped to protect the card cloth from wear, and they attach to the handles with tenons for superior strength. All carders come with curved backs except for the flick carder.
Our wool carders are available in two gauges of carding cloth: 72 points per square inch (an all-purpose carding cloth) and 112 points per square inch (great for fine wool and downy fibers).
Mini carders

are a pint-sized version of our curved wool cards. Their light weight and smaller size make them quite popular. Available only with 72 psi carding cloth.

Our

cotton carders

are wider in length than our wool carders and slightly narrower in height. With 208 points per square inch, they're excellent for cotton and other short, fine fibers.
Our

flick carder, used to separate and tease fibers in preparation for spinning, has 72 points per inch on its cloth. It's a single carder; work the fiber against a stiff piece of leather or heavy canvas.
Share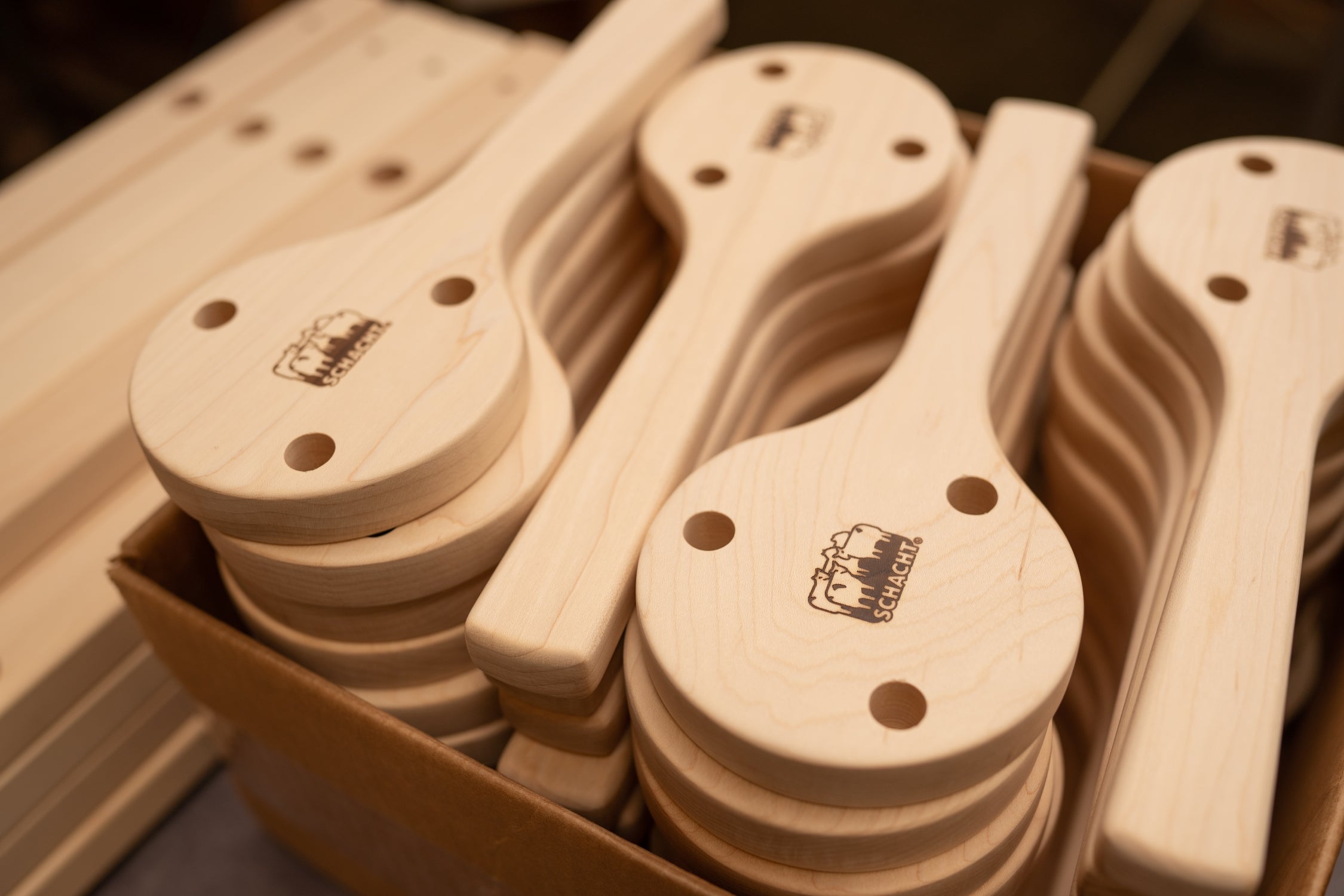 Invest in Your Craft
Ingenious designs. Elegant lines. Convenient accessories. Craftsmanship held to exacting standards. Schacht products will last for generations.

When you spend hours with your tools, you deserve the very best.
Grow Your Craft
Whether you're new to fiber arts, or interested in broadening your skills, we've got classes! Learn from talented instructors at the Schacht School of Textile Arts.