Creative Treadling with Overshot
This product will ship within 5 weeks.
by Susan Kesler-Simpson
Step out of the weaving comfort zone and experiment with something new! Weave structures often have specific threading and treadling patterns that are unique to that particular weave structure and not shared with others. This book takes you out of the traditional method of weaving overshot patterns by using different treadling techniques. This will include weaving overshot patterns as Summer/Winter, Italian manner, starburst, crackle, and petit point just to name a few. The basic image is maintained in each example but the design takes on a whole new look! Each chapter walks you through the setup for each method and includes projects with complete drafts and instructions so it's easy to start weaving and watch the magic happen! Try the patterns for scarves, table runners, shawls, pillows and even some upholstered pieces. Once you've tried a few projects, you'll be able to apply what you've learned to any piece you desire!
Share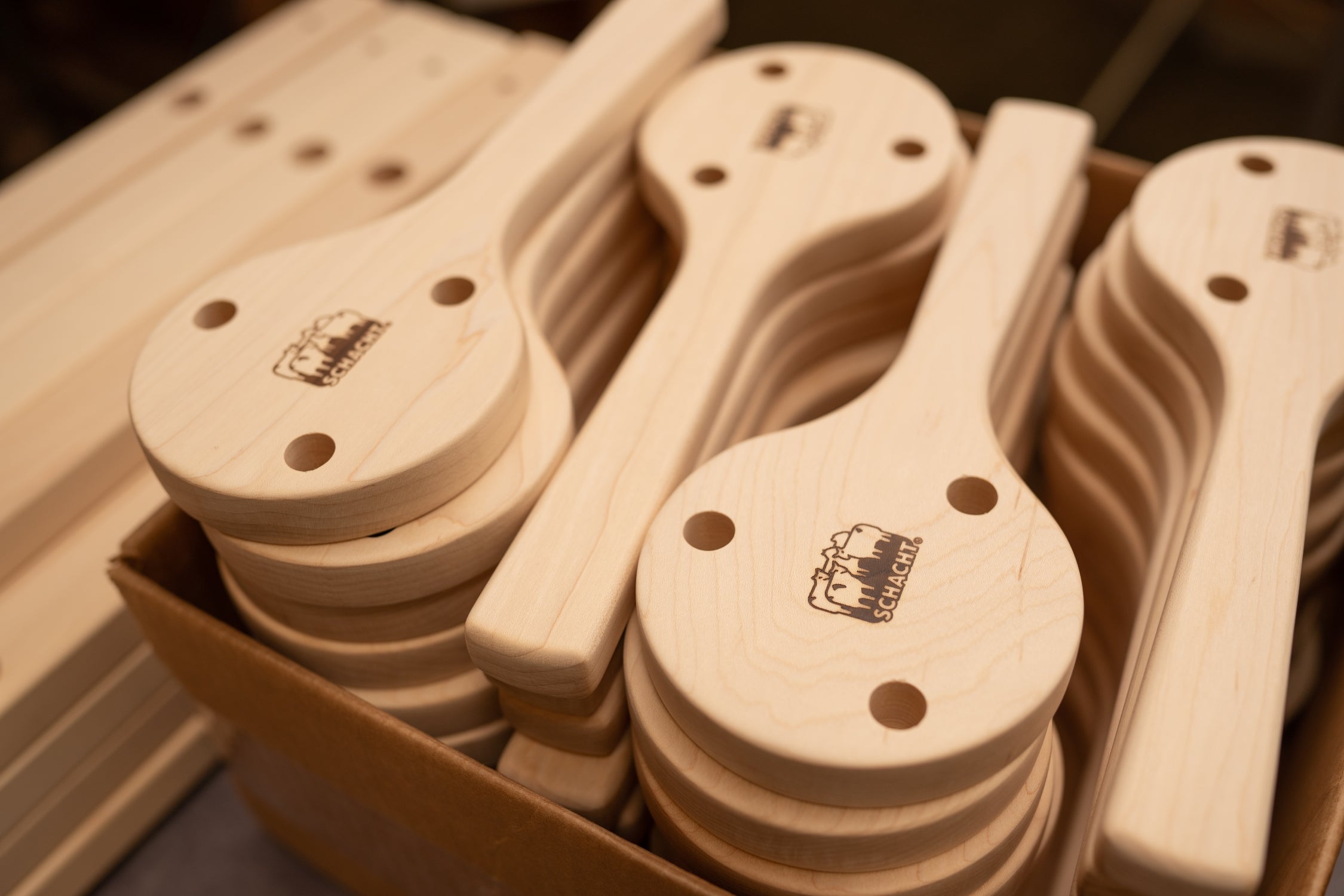 Invest in Your Craft
Ingenious designs. Elegant lines. Convenient accessories. Craftsmanship held to exacting standards. Schacht products will last for generations.

When you spend hours with your tools, you deserve the very best.
Grow Your Craft
Whether you're new to fiber arts, or interested in broadening your skills, we've got classes! Learn from talented instructors at the Schacht School of Textile Arts.