This product will ship within 5 weeks.
by Rachel Denbow
If you started weaving in the 70s or early 80s, the images in this book will recall a time when weaving was all about texture and fiber art. The colors have shifted from browns and greens to pinks and golds, but the ideas remain: weaving on frame looms with woven-in dowel hangers, chunky yarns, and loads of fringe. The author has captured the current DIY retro appeal of the new generation of weavers. Includes 15 colorful projects.
Share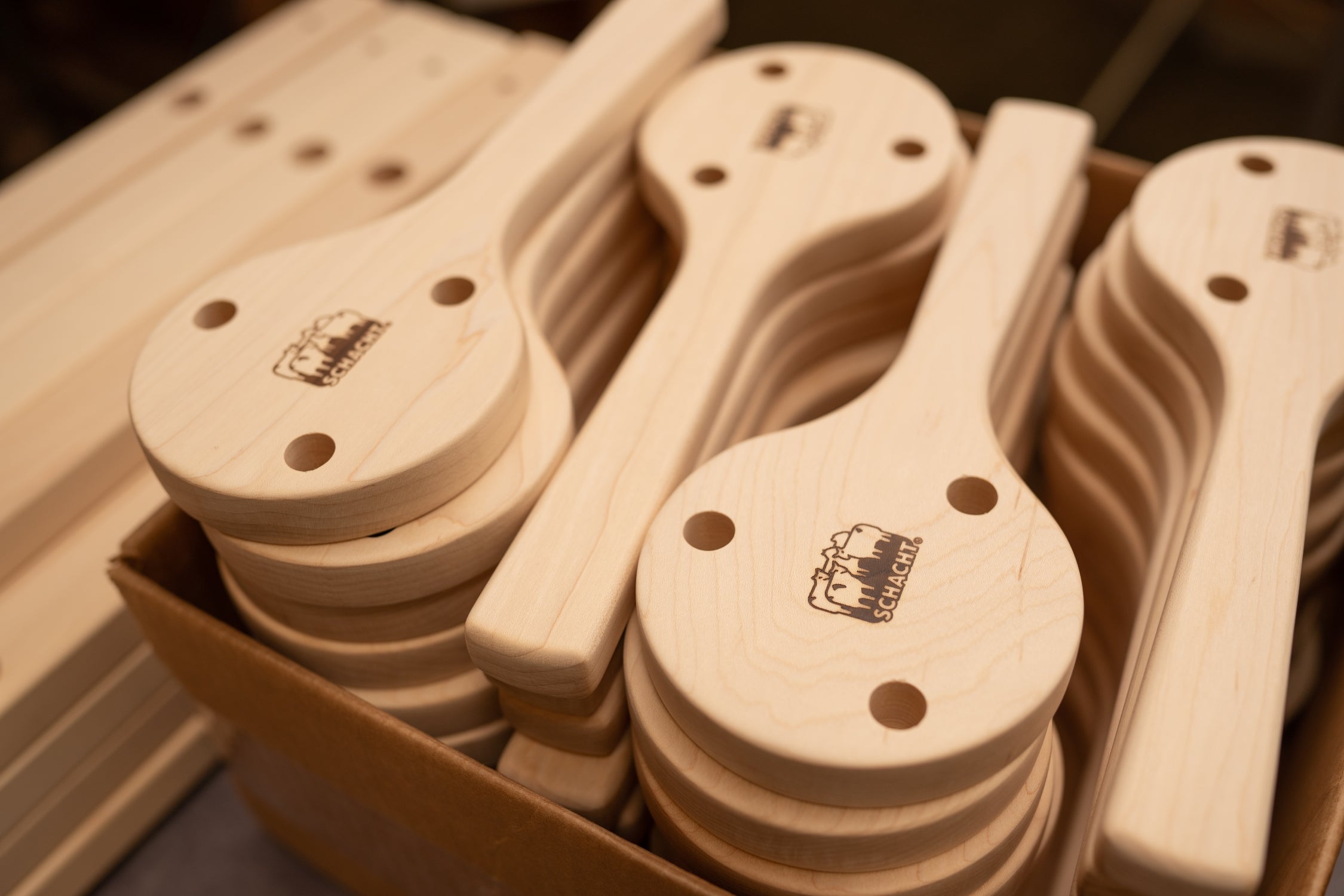 Invest in Your Craft
Ingenious designs. Elegant lines. Convenient accessories. Craftsmanship held to exacting standards. Schacht products will last for generations.

When you spend hours with your tools, you deserve the very best.
Grow Your Craft
Whether you're new to fiber arts, or interested in broadening your skills, we've got classes! Learn from talented instructors at the Schacht School of Textile Arts.