Easy Weaving with Supplemental Warps
This product will ship within 5 weeks.
by Deb Essen
Imagine being able to weave overshot with only one shuttle or weave terry cloth towels for your bath. All this and more is possible on just four shafts when you use a supplementary warp. Back by popular demand, this sought-after book hasn't been available for a long time. The revised and expanded edition features nearly twice as many projects as the original book, with five all-new projects and a new weave structure. Deb Essen presents her easy warping method, how to turn drafts for one-shuttle weaving, as well as tips and techniques for warping a supplementary draft successfully. Once you have the warping down, weave any of the projects using the weave structures featured. Each project explores a different supplemental warp structure, from turned overshot and monk's belt to Bedford cord and even velvet. Deb's method doesn't require a double back beam, but if you find you become crazy for supplementary warps—and you may after diving into the possibilities in this volume—then you may want to invest in a second beam. Deb Essen is well known in weaving circles for her superb articles in Handwoven and Little Looms. She is passionate about teaching and shares her knowledge with guilds, shops, and conferences.
Share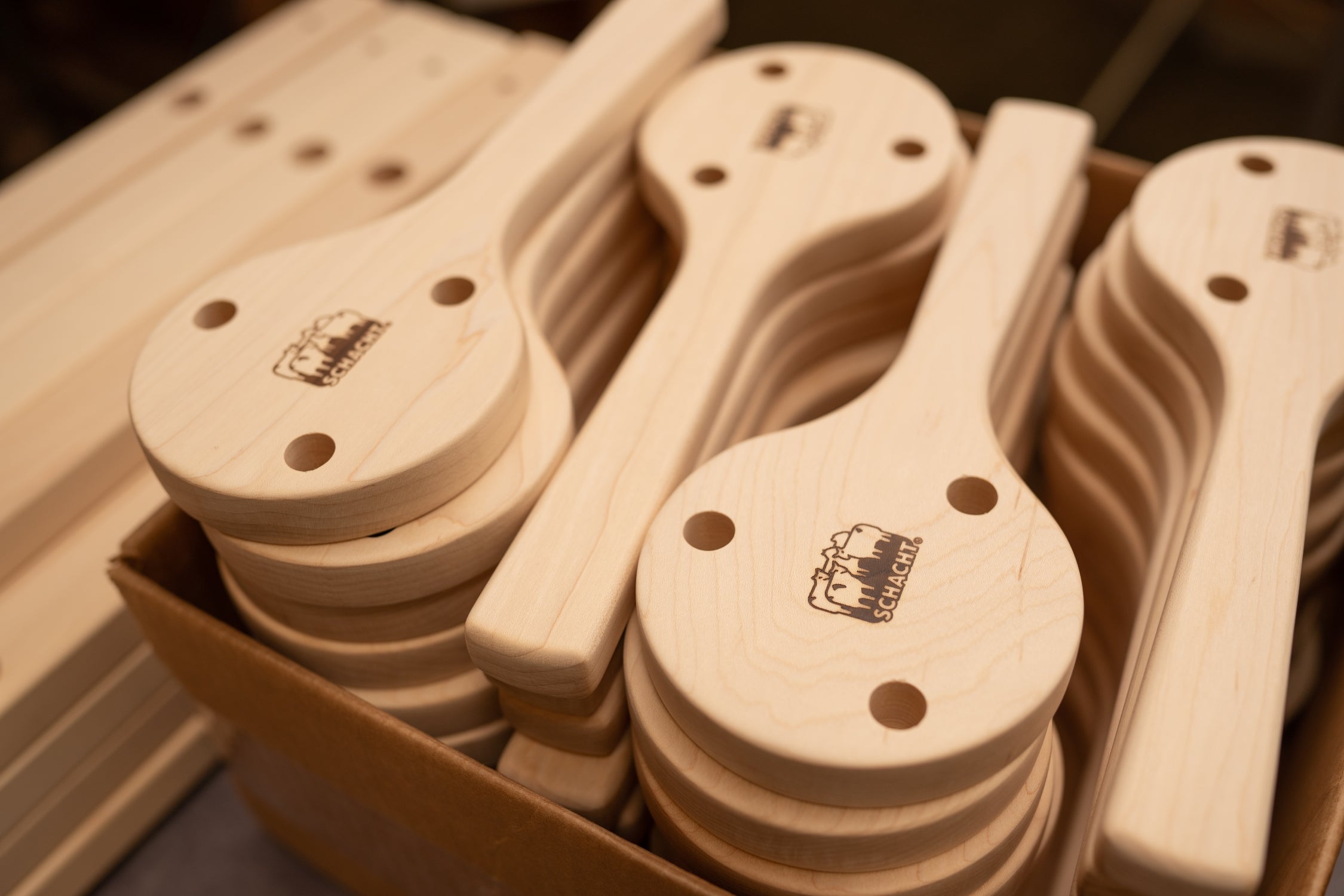 Invest in Your Craft
Ingenious designs. Elegant lines. Convenient accessories. Craftsmanship held to exacting standards. Schacht products will last for generations.

When you spend hours with your tools, you deserve the very best.
Grow Your Craft
Whether you're new to fiber arts, or interested in broadening your skills, we've got classes! Learn from talented instructors at the Schacht School of Textile Arts.