Finishes in the Ethnic Tradition
This product will ship within 5 weeks.
by Suzanne Baizerman & Karen Searle From the introduction: "We have entitled this book Finishes in the Ethnic Tradition because we hope to establish the same kinds of high standards for completing hand woven goods as those that are used in the fine ethnic textiles we have studied in museums, in our travels and in private collections. Our goal is to broaden your repertoire of finishes by looking to other cultures, present and past, for ideas and inspiration. We will present a variety of techniques—some ornate, some inconspicuous. We hope that from the initial conception of your work you will then have finishing techniques in mind and produce a beautifully integrated piece—In the Ethnic Tradition."
Share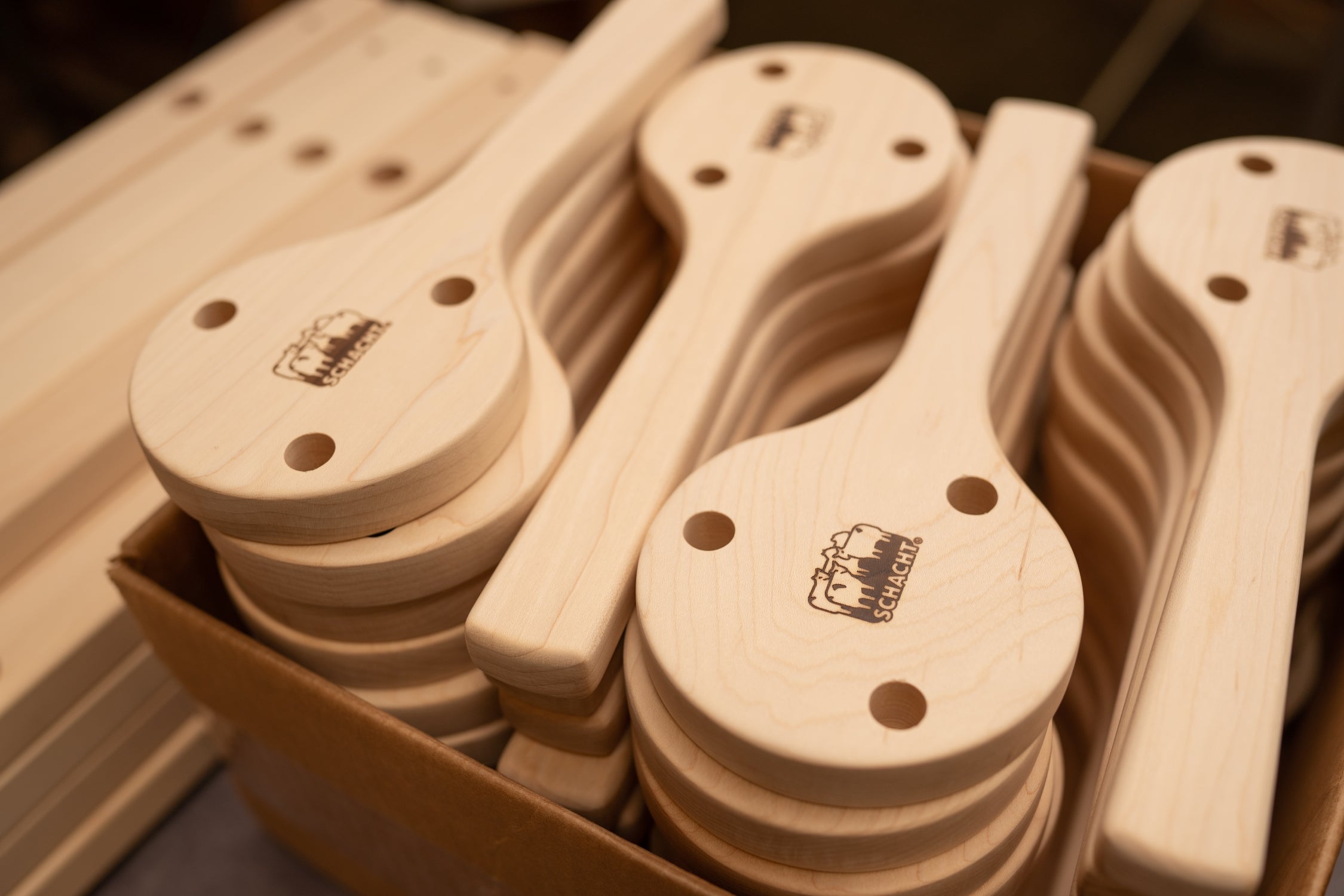 Invest in Your Craft
Ingenious designs. Elegant lines. Convenient accessories. Craftsmanship held to exacting standards. Schacht products will last for generations.

When you spend hours with your tools, you deserve the very best.
Grow Your Craft
Whether you're new to fiber arts, or interested in broadening your skills, we've got classes! Learn from talented instructors at the Schacht School of Textile Arts.