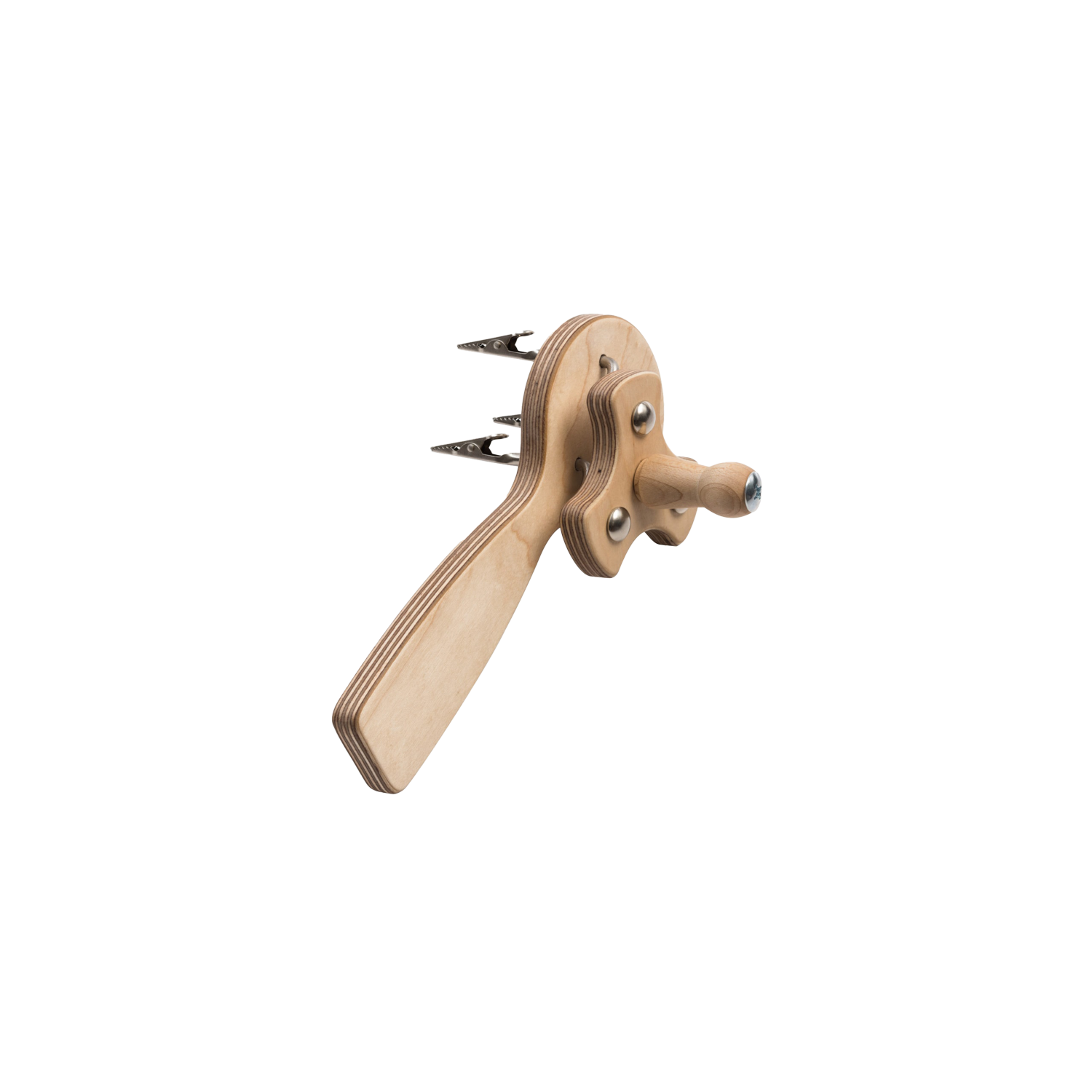 This product will ship within 5 weeks.
Create the final finishing touch on your weaving project. We've re-designed the traditional straight-style twister into our curvaceous one. It wasn't aesthetics that dictated this change, but rather functionality: the round shape will never jam like straight twisters can. Hold the Fringe Twister in either hand, and wind it with the handle or the turning wheel, whichever feels the most comfortable. Our Twister includes 3 twisting hooks, but you can use only 2 if that is what the project requires. Some assembly required.
Share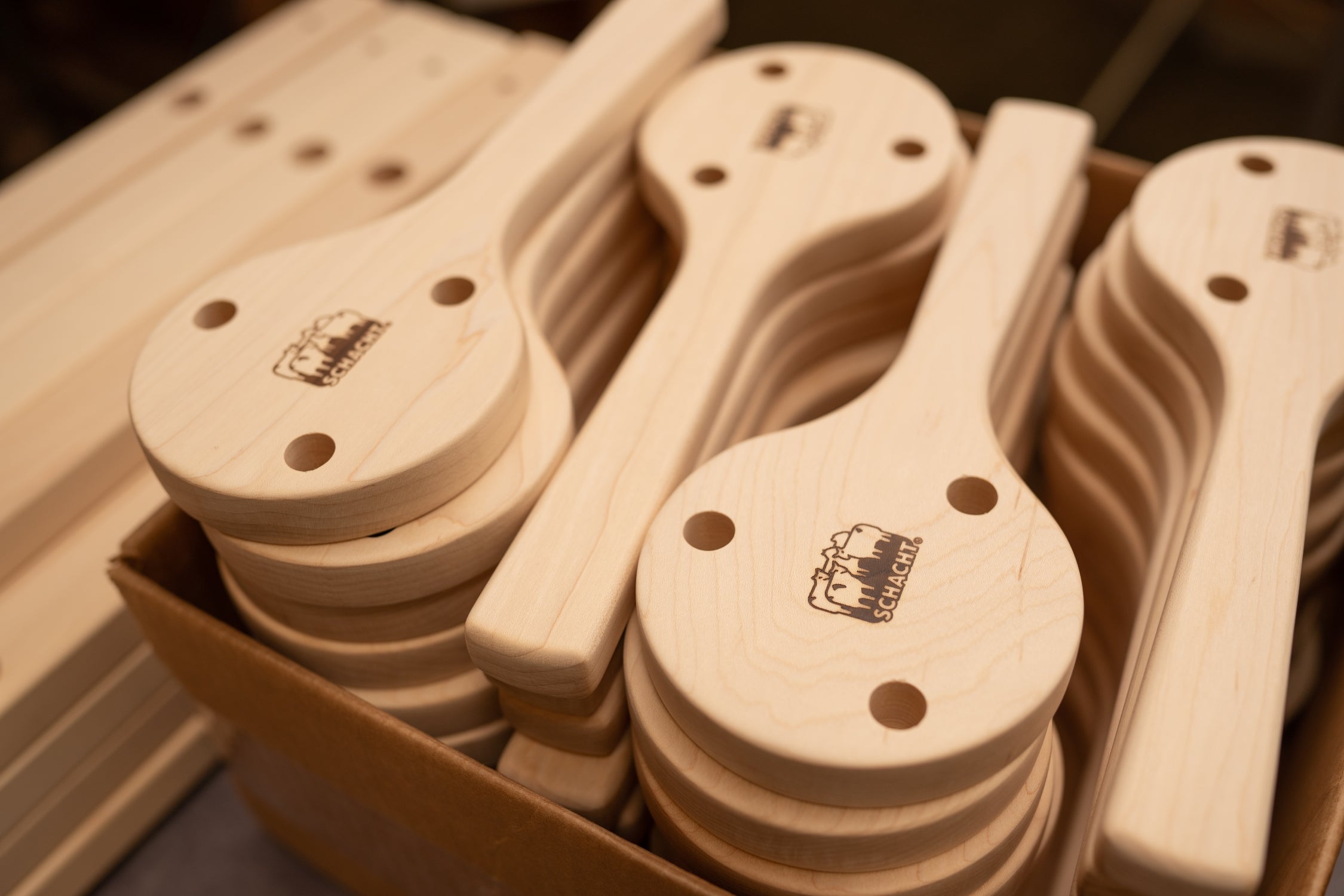 Invest in Your Craft
Ingenious designs. Elegant lines. Convenient accessories. Craftsmanship held to exacting standards. Schacht products will last for generations.

When you spend hours with your tools, you deserve the very best.
Grow Your Craft
Whether you're new to fiber arts, or interested in broadening your skills, we've got classes! Learn from talented instructors at the Schacht School of Textile Arts.