Hand Dyeing Yarn and Fleece
This product will ship within 5 weeks.
by Gail Callahan
Dyeing yarn and fleece expands the textile artist's toolbox of techniques. This excellent volume explains studio dyeing and safety, how to test fibers to dye, how to use different kinds of dyes, and working with color. Seventeen different dyeing techniques provide an array of exciting ways to create color on yarn or fiber. Nine knitting projects are also included.
Share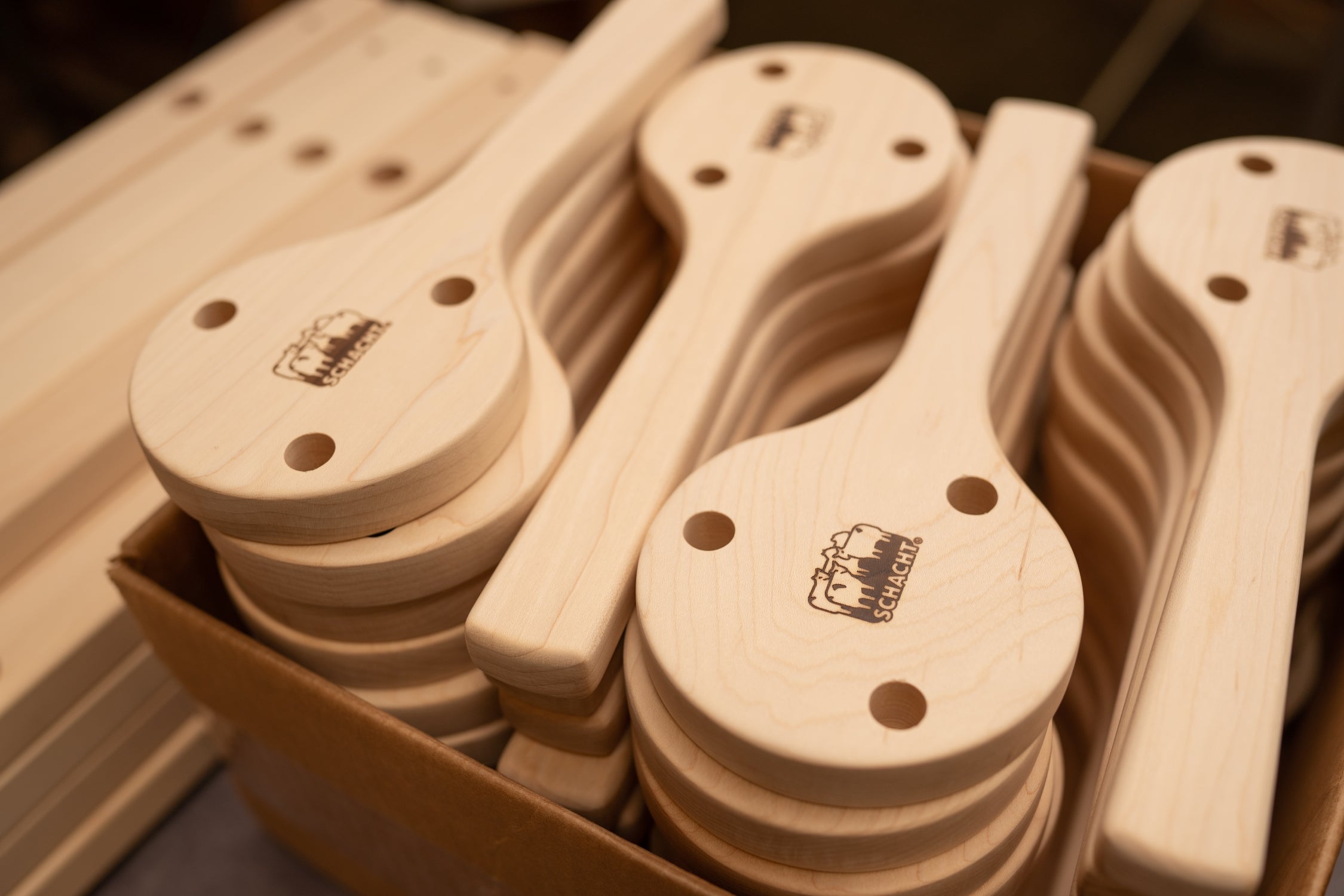 Invest in Your Craft
Ingenious designs. Elegant lines. Convenient accessories. Craftsmanship held to exacting standards. Schacht products will last for generations.

When you spend hours with your tools, you deserve the very best.
Grow Your Craft
Whether you're new to fiber arts, or interested in broadening your skills, we've got classes! Learn from talented instructors at the Schacht School of Textile Arts.