Huck Lace Weaving Patterns
This product will ship within 5 weeks.
by Tom Knisely
Join expert weaver and teacher Tom Knisely in his exploration of Huck Lace. "Lace weaves" are best described as loom-controlled warp and weft floats on a Plain Weave ground fabric. The term color and weave effects refers to a careful arrangement of light and dark colored threads in the warp and weft that weave into beautiful patterns. With 144 patterns and 4 color themes for each pattern, that's 576 combinations. Each pattern in this book includes the full draft and a woven sample for reference. Our review: Tom Knisely's Huck Lace Weaving Patterns is stuffed with 144 unique patterns and contains 576 drafts and samples to reference. He describes how Huck Lace differs from other lace techniques. Knisely walks through the basics of reading a draft, tying up treadles, and finishing the cloth. The book guides you on how to pick the best color combinations and yarn to weave with. He also provides five projects to follow. From scarfs to baby blankets to towels, Knisely showcases the multiple different ways that Huck Lace can be used. From beginners to expert weavers, Huck Lace Weaving Patterns is sure to have a pattern that challenges and excites you.
Share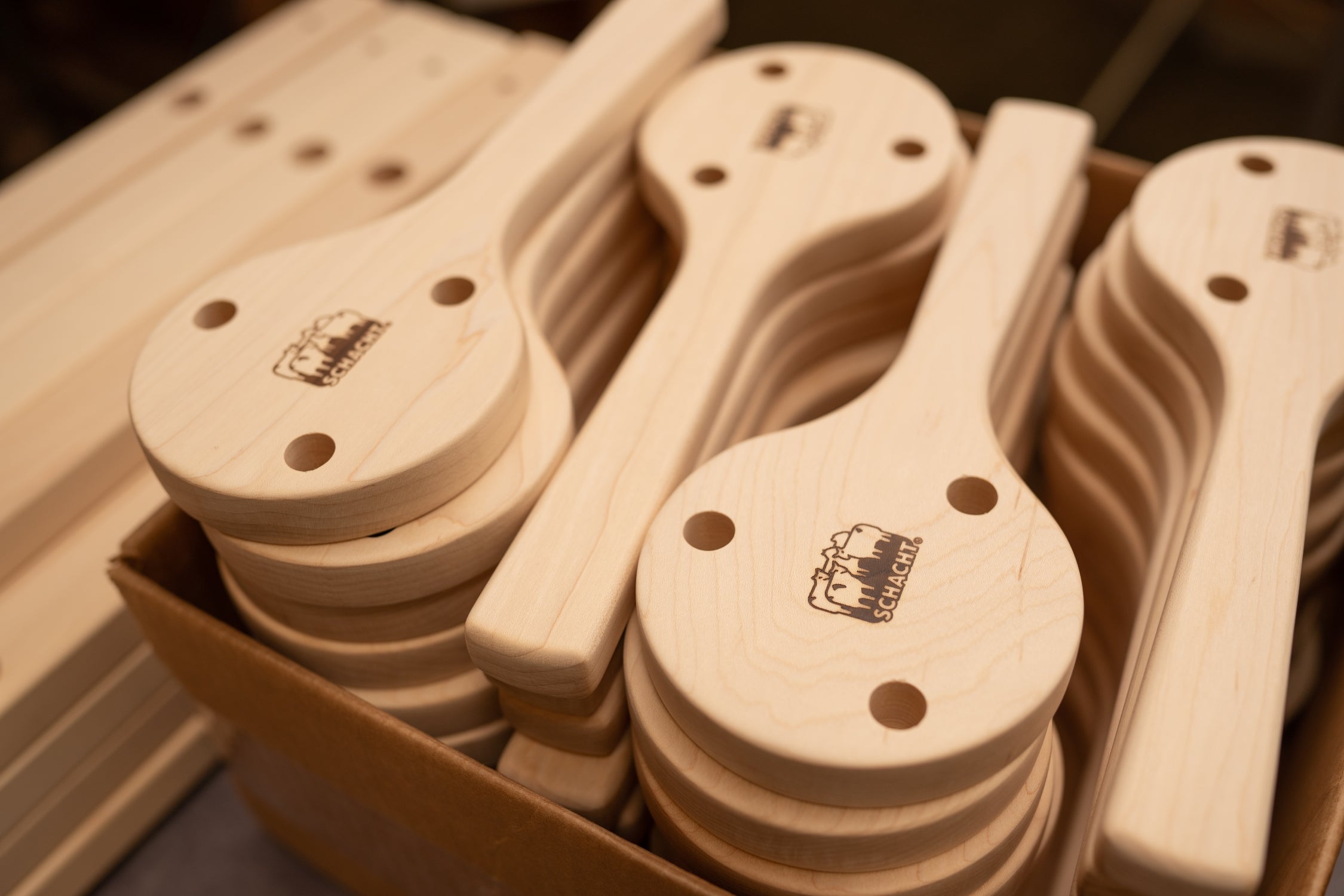 Invest in Your Craft
Ingenious designs. Elegant lines. Convenient accessories. Craftsmanship held to exacting standards. Schacht products will last for generations.

When you spend hours with your tools, you deserve the very best.
Grow Your Craft
Whether you're new to fiber arts, or interested in broadening your skills, we've got classes! Learn from talented instructors at the Schacht School of Textile Arts.