Innovative Weaving on the Frame Loom
This product will ship within 5 weeks.
By Noreen Crone-Findlay
Noreen Crone-Findlay uses the simple frame loom (our Schacht Easel Weaver is used throughout) to explore the vast possibilities that an imagination can garner when using such simple tools. In this lively book, the author presents frame loom basics and a variety of techniques that are the foundation for the 20 delightful projects. Techniques include tapestry, freeform shapes, clasped weft, twill, inlay, knotted lace, and how to weave triangles. The remainder of the book is full of fun and creative projects including different kinds of bags, jewelry, fanciful animal sculptures, and delightful dolls. Great fun for adults and kids a like. 196 pages, Stackpole Books
Share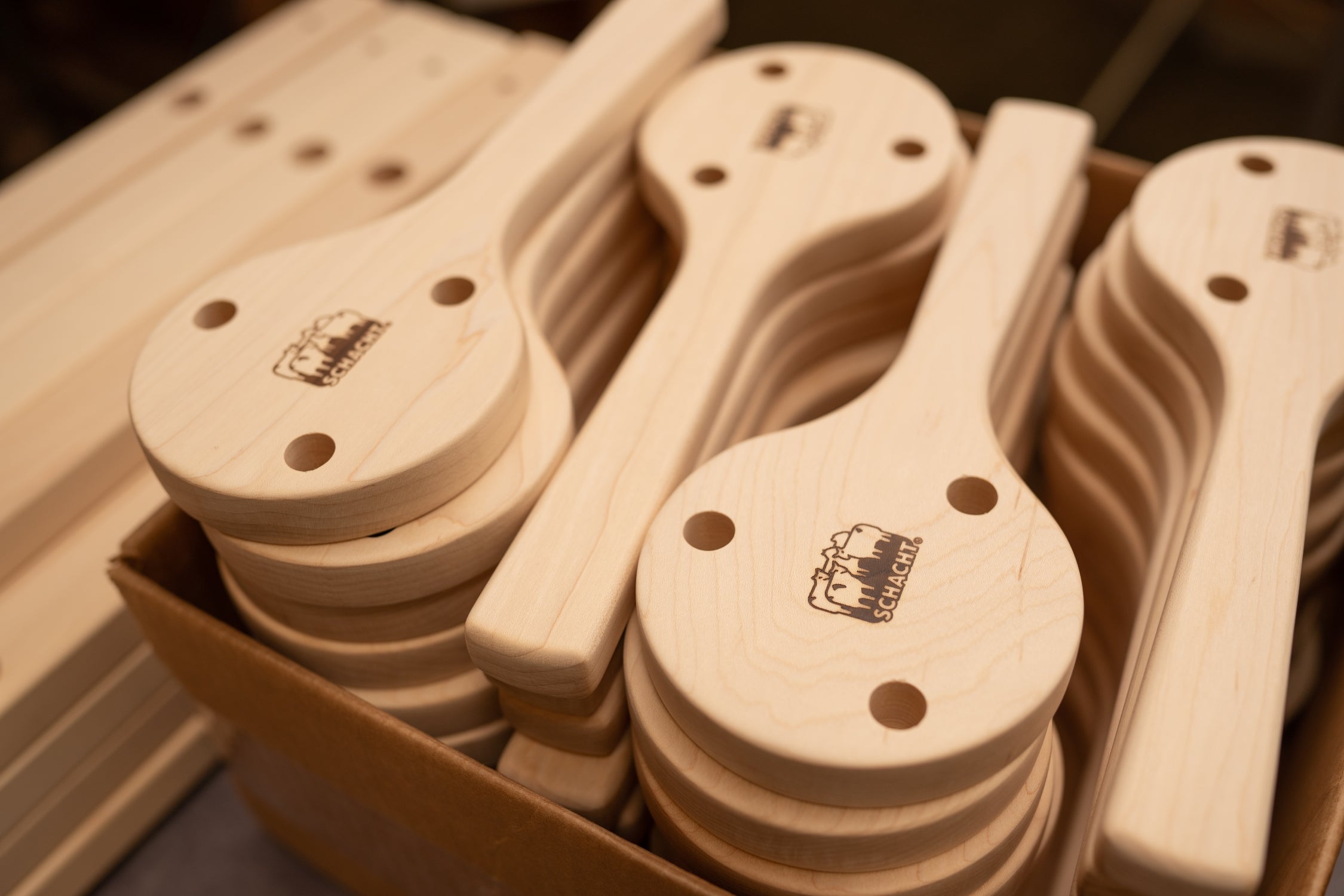 Invest in Your Craft
Ingenious designs. Elegant lines. Convenient accessories. Craftsmanship held to exacting standards. Schacht products will last for generations.

When you spend hours with your tools, you deserve the very best.
Grow Your Craft
Whether you're new to fiber arts, or interested in broadening your skills, we've got classes! Learn from talented instructors at the Schacht School of Textile Arts.