Journeys in Natural Dyeing
This product will ship within 5 weeks.
by Kristine Vejar and Adrienne Rodriguez
Similar to cooking and the act of sharing meals, our relationship to textiles is a core tenet of our human experience. Creating textiles cultivates connection, belonging, community, and friendships among people. In the world of textiles, natural dyeing is the closest we come to the act of cooking. Journeys in Natural Dyeing shares the story of Kristine Vejar and Adrienne Rodriguez's travels to four countries—Iceland, Mexico, Japan, and Indonesia—where they visited natural dyers who use locally-sourced dyes to create textiles that evoke beauty, a connection to their environment, and showcase their mastery of skill. This book shares their process of using their own locally-grown dyes and includes recipes and projects to create more than 400 shades of color. In addition, you will learn how to use your own natural environment to create deep, beautiful colors. No matter where you live, creating color naturally is possible.
Share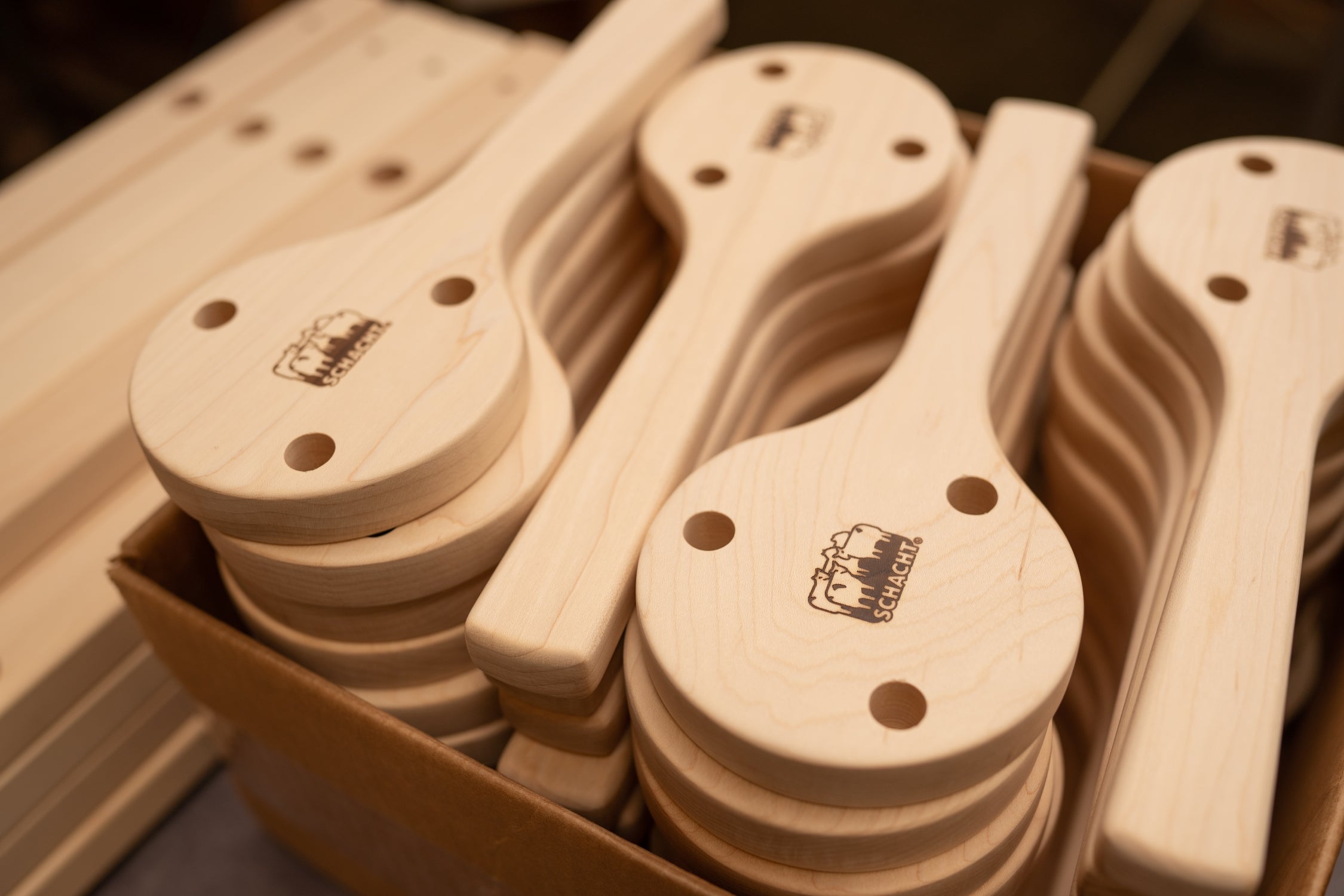 Invest in Your Craft
Ingenious designs. Elegant lines. Convenient accessories. Craftsmanship held to exacting standards. Schacht products will last for generations.

When you spend hours with your tools, you deserve the very best.
Grow Your Craft
Whether you're new to fiber arts, or interested in broadening your skills, we've got classes! Learn from talented instructors at the Schacht School of Textile Arts.