Knob Kit for Cricket Stand
Replaces the knobs and screws that hold the Cricket Loom in place on all Cricket Floor Stands. If you want to use the same stand for multiple looms, use this kit to add knobs and screws to each loom.
Kit includes 2 plastic knobs, 2 washers, 2 Allen head screws, and a 5/32" hex wrench.
Installation:
If necessary, remove the old plastic knobs, washers, and Allen head screws from the Cricket Stand.
Place the loom between the stand legs. Place the Allen head screws through the rear slots of each leg and use the Allen wrench to screw them into the sides of the Cricket Loom.
Slide each new plastic knob through a washer, then through the front slots of a leg. Screw the knobs into the sides of the Cricket Loom with the washers next to the knobs on the outside of the stand.
Move the front of the loom up or down, then tighten the knobs when you have set the loom at the desired angle. When you remove the loom from the stand, tighten the knobs to the loom sides to secure the cross brace.
Share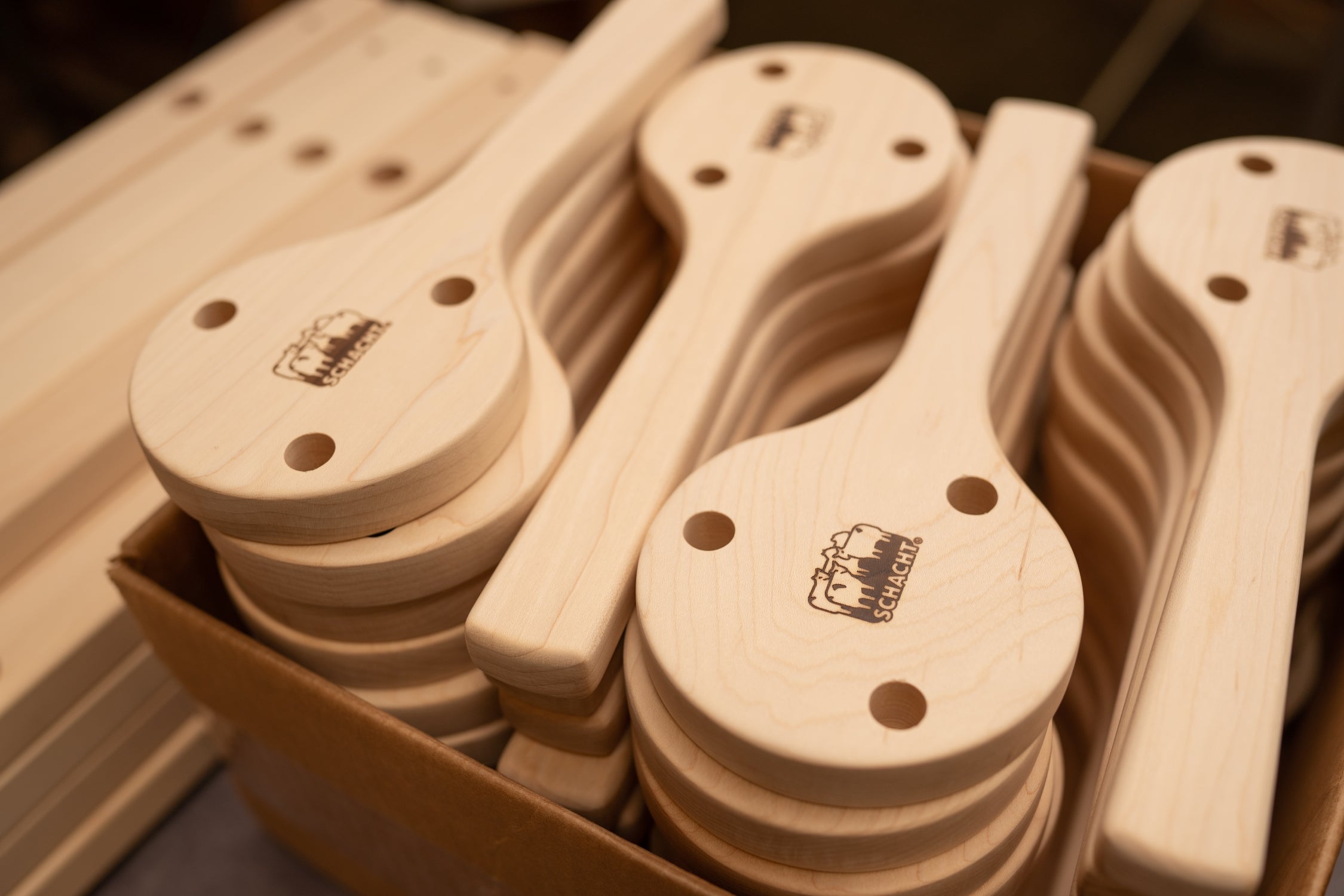 Invest in Your Craft
Ingenious designs. Elegant lines. Convenient accessories. Craftsmanship held to exacting standards. Schacht products will last for generations.

When you spend hours with your tools, you deserve the very best.
Grow Your Craft
Whether you're new to fiber arts, or interested in broadening your skills, we've got classes! Learn from talented instructors at the Schacht School of Textile Arts.