This product will ship within 5 weeks.
by Deborah Chandler
This book is the next best thing to taking a weaving class. Deborah Chandler, a master teacher and writer, offers her beginning weaving class within the covers of this book. Not assuming anything, Deborah takes the reader from the very beginning and teaches the new weaver warping, drafting, and weave structure. She offers troubleshooting and assignments at the end of each lesson. A great companion to a weaving class or learning to weave on your own.
Share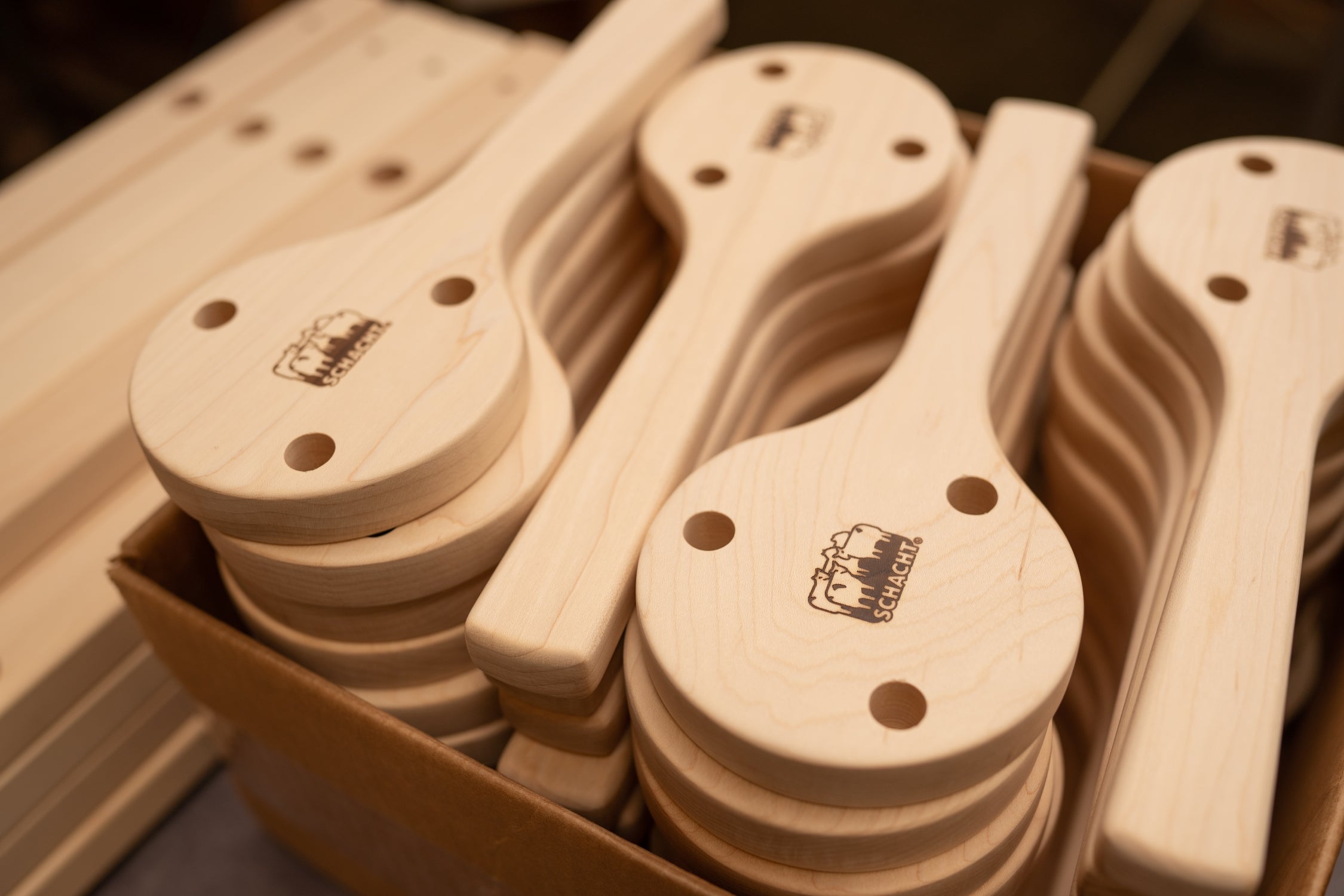 Invest in Your Craft
Ingenious designs. Elegant lines. Convenient accessories. Craftsmanship held to exacting standards. Schacht products will last for generations.

When you spend hours with your tools, you deserve the very best.
Grow Your Craft
Whether you're new to fiber arts, or interested in broadening your skills, we've got classes! Learn from talented instructors at the Schacht School of Textile Arts.