Mary Meigs Atwater Recipe Book
This product will ship within 5 weeks.
by Mary Meigs Atwater
Mary Meigs Atwater was instrumental in popularizing hand weaving in American during the early 1900s. She started the Shuttle Craft Guild and created the Shuttle Craft Guild Recipe Book throughout the 1920s to 1950s. After she retired, she revised and recompiled the recipe book, which was published after her death as the Mary Meigs Atwater Recipe Book. This new edition is a reprint with added photos of color samples—a great addition to her original hand-drawn illustrations and text. The Recipe Book is meant for someone who knows the basics of weaving and is looking for projects and designs that they can weave as-is or modify for their own use. The Recipe Book includes sections on the coverlet weaves, rugs, upholstery, drapery, clothing fabric, towels, blankets, bags, and artistic weaves for wall hangings. In thumbing through this volume you'll discover the timelessness of her ideas and designs—and you will want to weave"¦
Share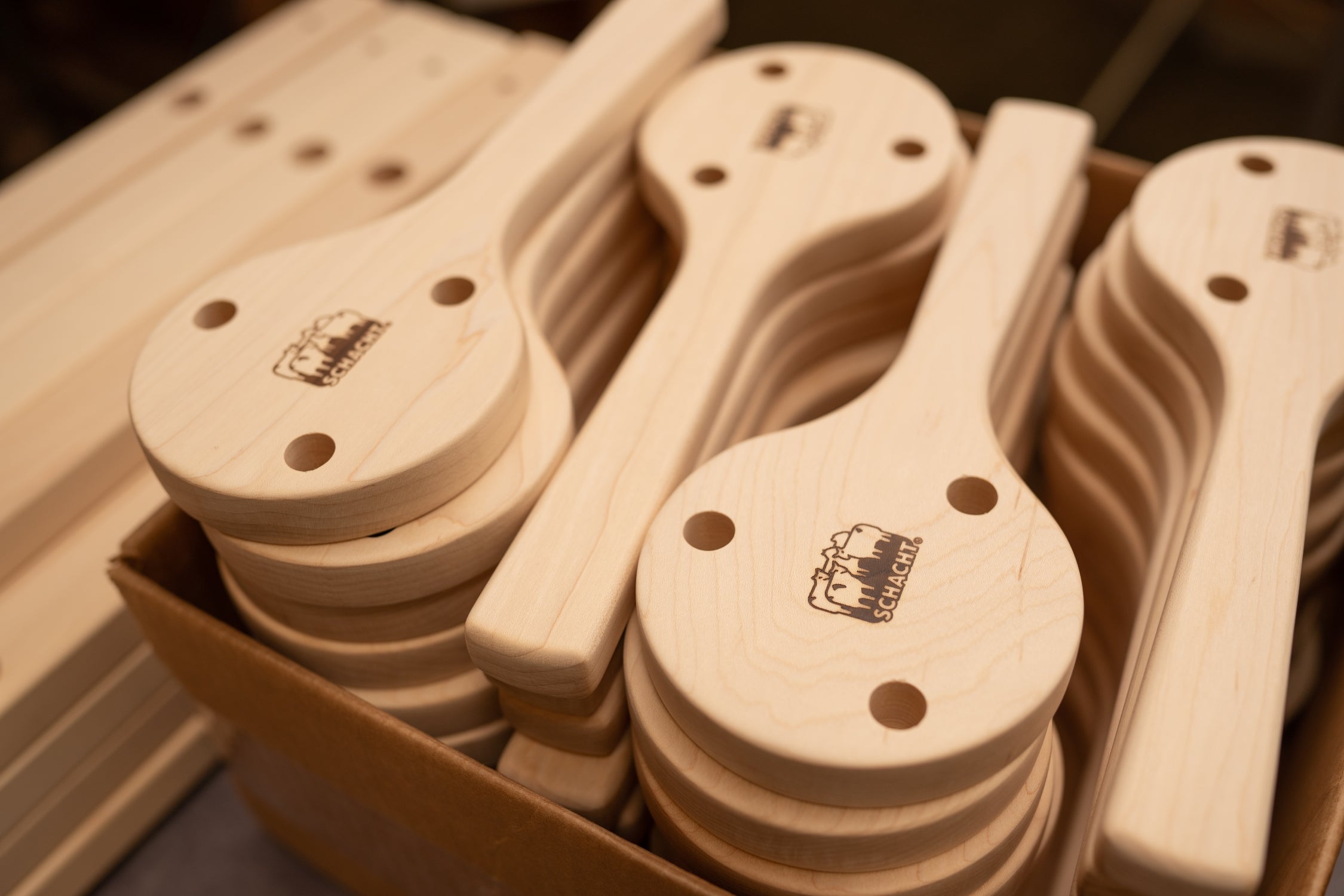 Invest in Your Craft
Ingenious designs. Elegant lines. Convenient accessories. Craftsmanship held to exacting standards. Schacht products will last for generations.

When you spend hours with your tools, you deserve the very best.
Grow Your Craft
Whether you're new to fiber arts, or interested in broadening your skills, we've got classes! Learn from talented instructors at the Schacht School of Textile Arts.