This product will ship within 5 weeks.
by Sasha Duerr
Liven up a set of pillowcases with the dappled pinks and purples of avocado pits, bring a wool scarf to life with the brilliant red of madder root, and create a unique radial pattern on a leather bag using ancient Japanese techniques and dye made from purple plum branch. The potential for discovering amazing color surrounds us every day—from inky blues to neon chartreuses, and everything in between. But usually these hues are hidden inside the stem of the Oxalis flower, or buried deep within a pinecone. Structured by season, Natural Color unearths the full spectrum of plant dyes available, unlocking nature's vibrant color library. Using sustainable methods and artisinal techniques, designer, artist, and professor Sasha Duerr provides achievable projects and recipes that apply these limitless color possibilities to your home and wardrobe. With recipes to dye everything from dresses and sweaters to rugs and napkins, Natural Color will inspire savvy fashionistas, home decorators, and everyone else who wants to bring more color into their life, whether a beginning or seasoned dyer.
Share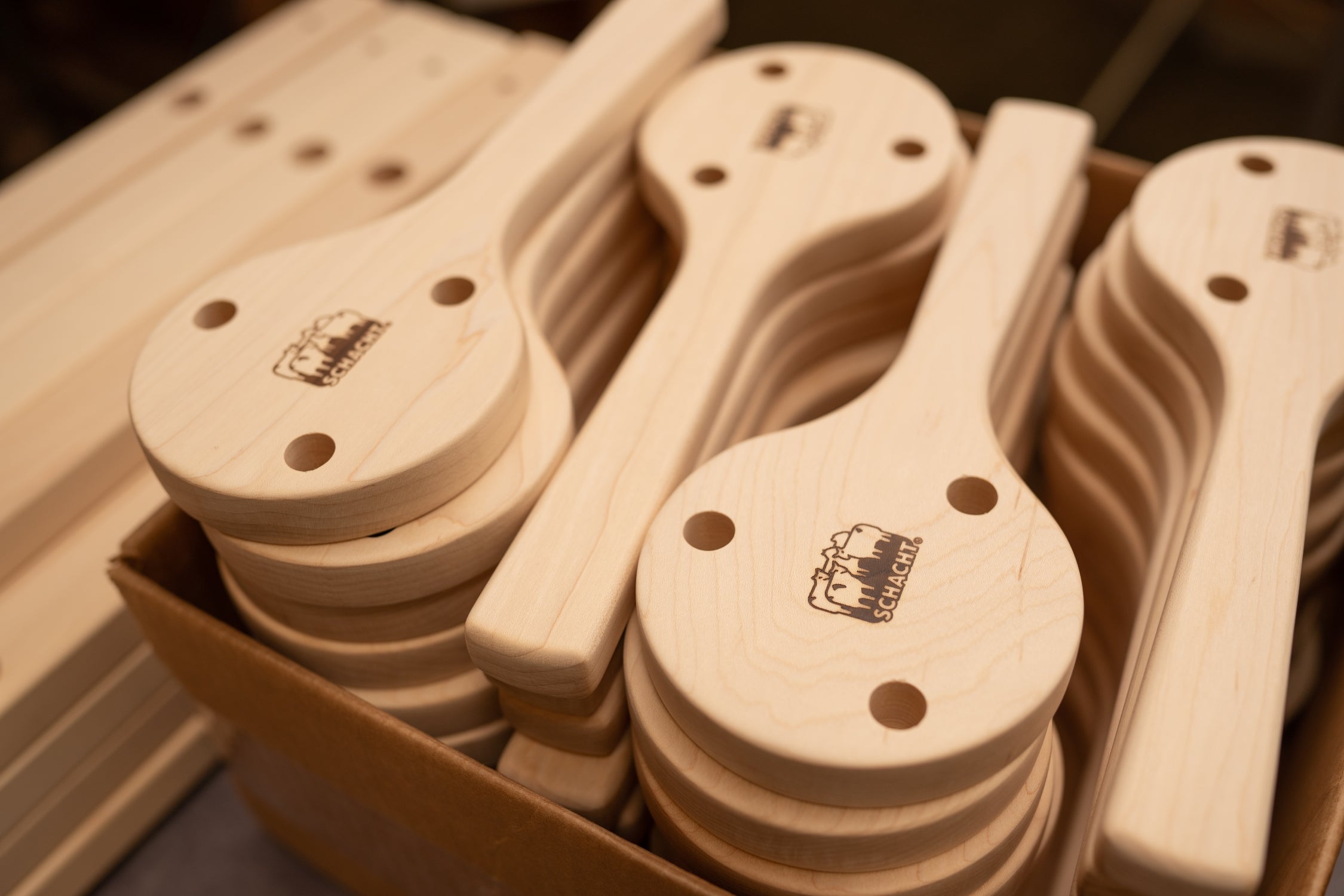 Invest in Your Craft
Ingenious designs. Elegant lines. Convenient accessories. Craftsmanship held to exacting standards. Schacht products will last for generations.

When you spend hours with your tools, you deserve the very best.
Grow Your Craft
Whether you're new to fiber arts, or interested in broadening your skills, we've got classes! Learn from talented instructors at the Schacht School of Textile Arts.