This product will ship within 5 weeks.
Raddles help keep a warp spread evenly as it is wound onto the warp beam. Ours can be attached to either a back beam or the shuttle race of the beater. The raddles come with plated pins inserted every inch; if you prefer half-inch spacing, you can install extra pins (included) in every hole.
All raddles come with clamp blocks that fit our Standard Floor Looms and many other brands.
The raddle for up to 20" warps fits the Arras Tapestry Loom.
Share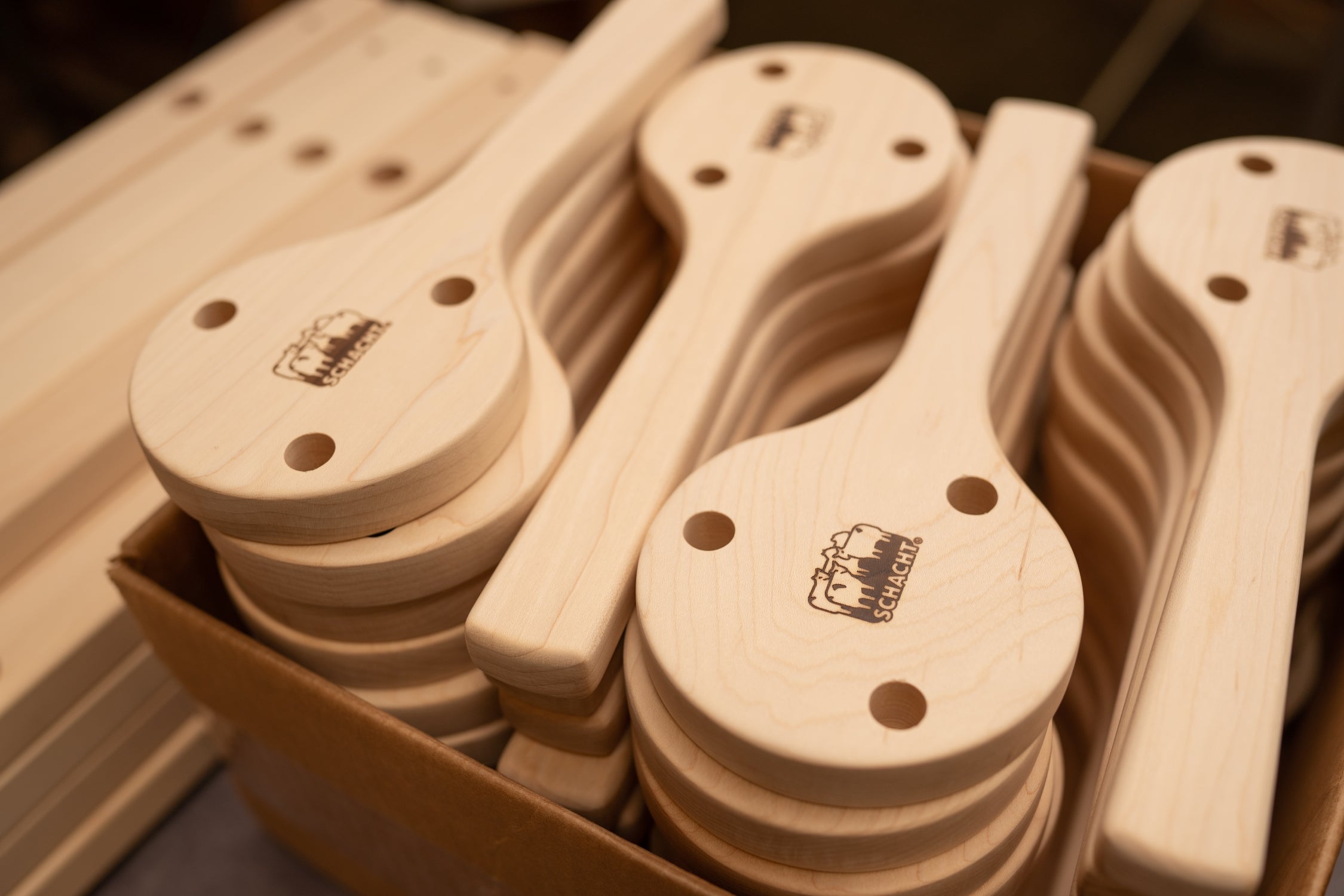 Invest in Your Craft
Ingenious designs. Elegant lines. Convenient accessories. Craftsmanship held to exacting standards. Schacht products will last for generations.

When you spend hours with your tools, you deserve the very best.
Grow Your Craft
Whether you're new to fiber arts, or interested in broadening your skills, we've got classes! Learn from talented instructors at the Schacht School of Textile Arts.