Ratchet Gear & Pin for Table Loom/Cricket/Flip
Replaces the ratchet gear on all Table Looms, Crickets, and Flips. The ratchet dog is sold separately.
Installation for Cricket and Flip: You will need a #2 Phillips screwdriver, a hammer, and a nail set to install the new gear.
For all Flip looms and newer Cricket looms with the ratchet gear on the outer side of the loom, use the screwdriver to unscrew the dowel handle from the warp/cloth beam. For old Cricket looms with the ratchet gear inside the loom, disassemble the loom so you can work on the warp/cloth beam.
Remove the old ratchet gear and pin. Use a chisel or flat (slotted) screwdriver to break off the gear and pliers to pull out the pin.
Slide the new gear into place on the warp/cloth beam, aligning the hole in the gear with the hole in the beam.
Using a hammer and nail set, tap the pin into the hole. The pin needs to sit below the level of the gear teeth so the ratchet dog does not catch on it.
For newer looms, reattach the dowel handle. For old Cricket looms, reassemble the loom.
Share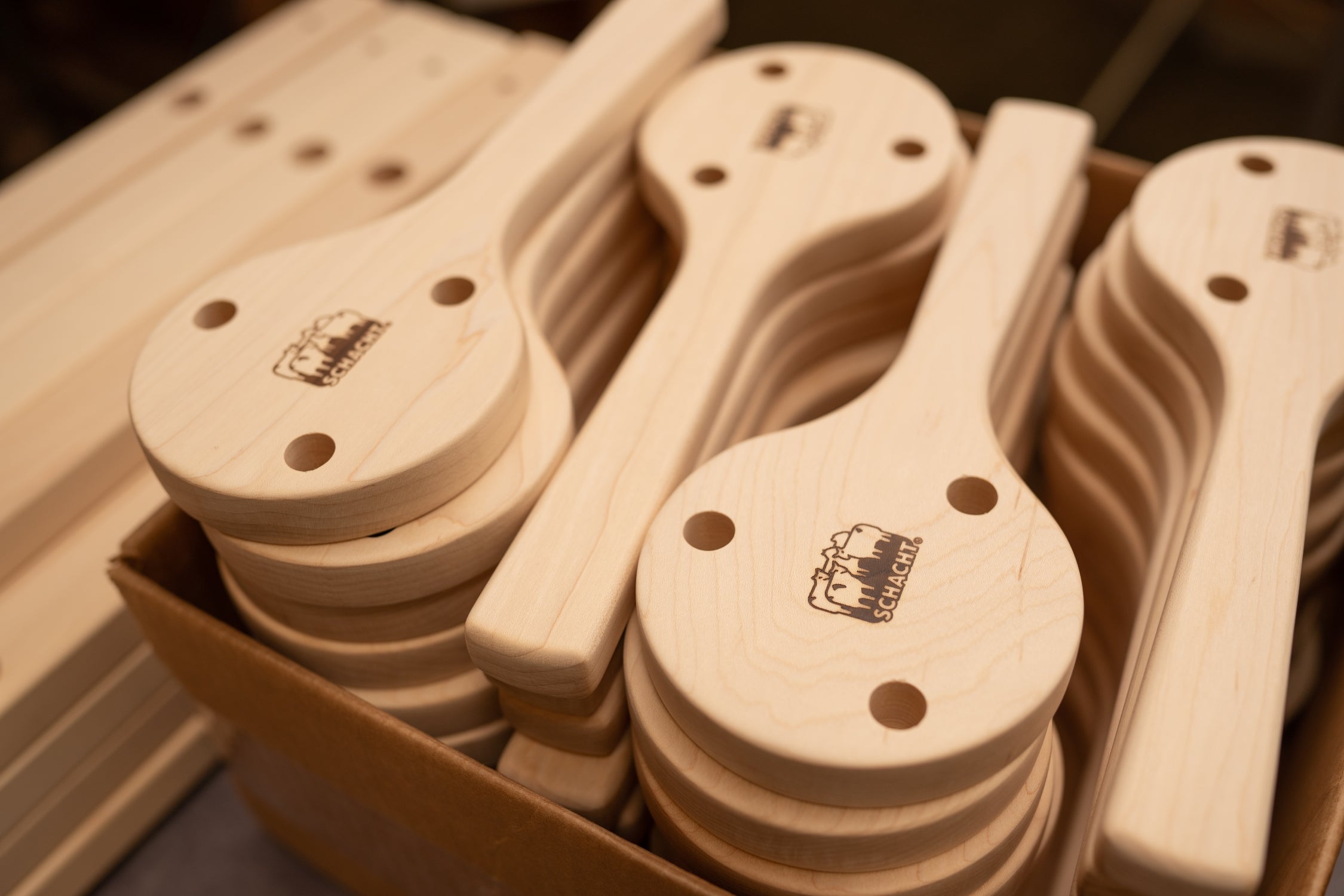 Invest in Your Craft
Ingenious designs. Elegant lines. Convenient accessories. Craftsmanship held to exacting standards. Schacht products will last for generations.

When you spend hours with your tools, you deserve the very best.
Grow Your Craft
Whether you're new to fiber arts, or interested in broadening your skills, we've got classes! Learn from talented instructors at the Schacht School of Textile Arts.