This product will ship within 5 weeks.
by Susan Kesler-Simpson
Add shadow weave to your repertoire with Susan Kesler-Simpson's easy-to-follow instructions. Susan's approach is to first break down the structure of shadow weave so that any level weaver can understand how alternating light and dark threads in both warp and weft can present a dominant motif outlined with an identical shadow. She walks you through how the structure builds and weaves, and once you comprehend how the weave structure works, you will be able to weave any of the 25 project patterns in the book. You will also have the knowledge to transform other drafts to shadow weave, or to design your own shadow weave pattern.
Share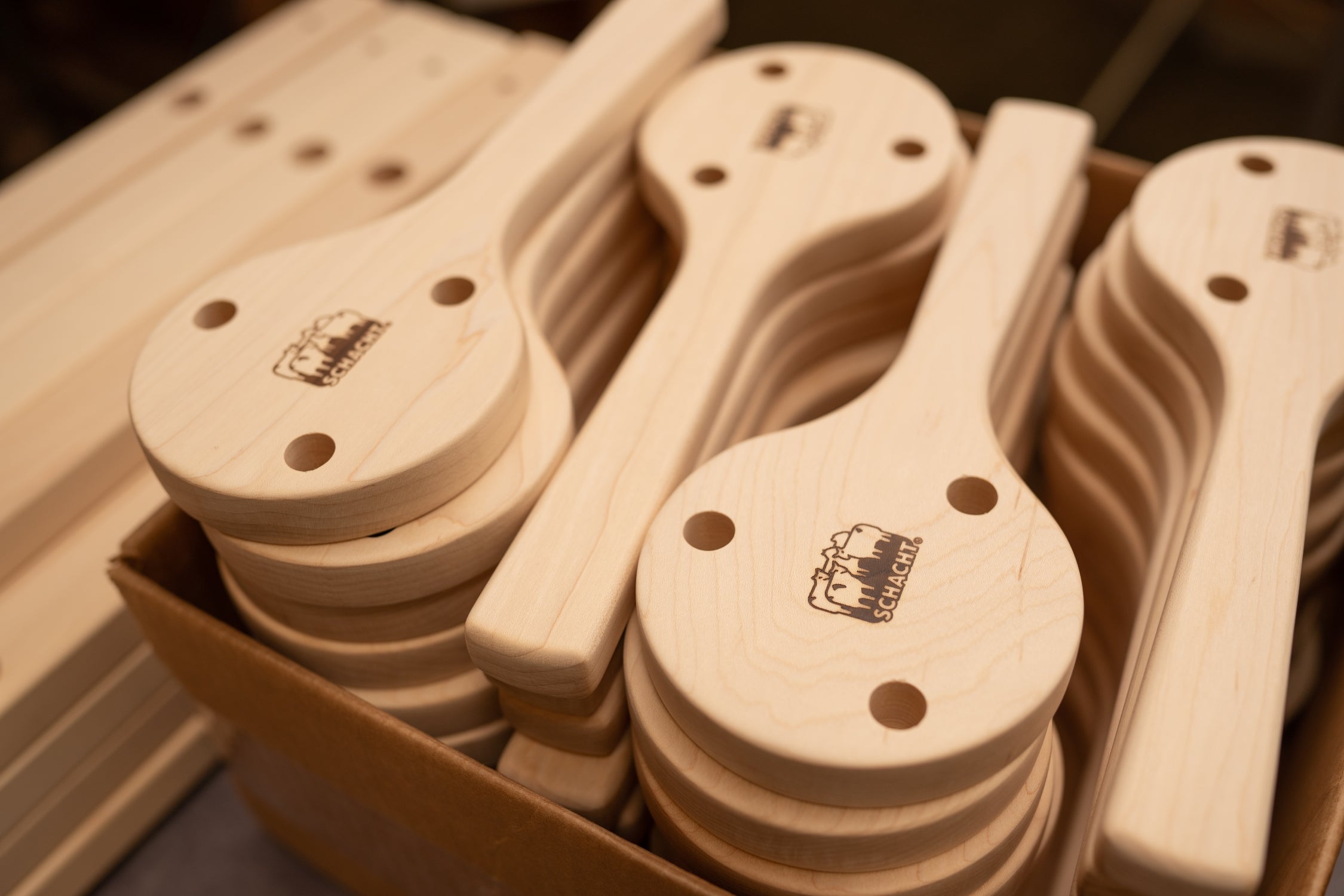 Invest in Your Craft
Ingenious designs. Elegant lines. Convenient accessories. Craftsmanship held to exacting standards. Schacht products will last for generations.

When you spend hours with your tools, you deserve the very best.
Grow Your Craft
Whether you're new to fiber arts, or interested in broadening your skills, we've got classes! Learn from talented instructors at the Schacht School of Textile Arts.