This product will ship within 5 weeks.
Our red padded Sidekick Bag is just the thing to easily take your Sidekick spinning wheel with you. Made of rugged recycled polyester fabric with a heavy-duty zipper and bound interior seams, the Sidekick Bag holds your Sidekick safely and snugly. There's ample room inside for 3 bobbins and a Tensioned Lazy Kate.
Share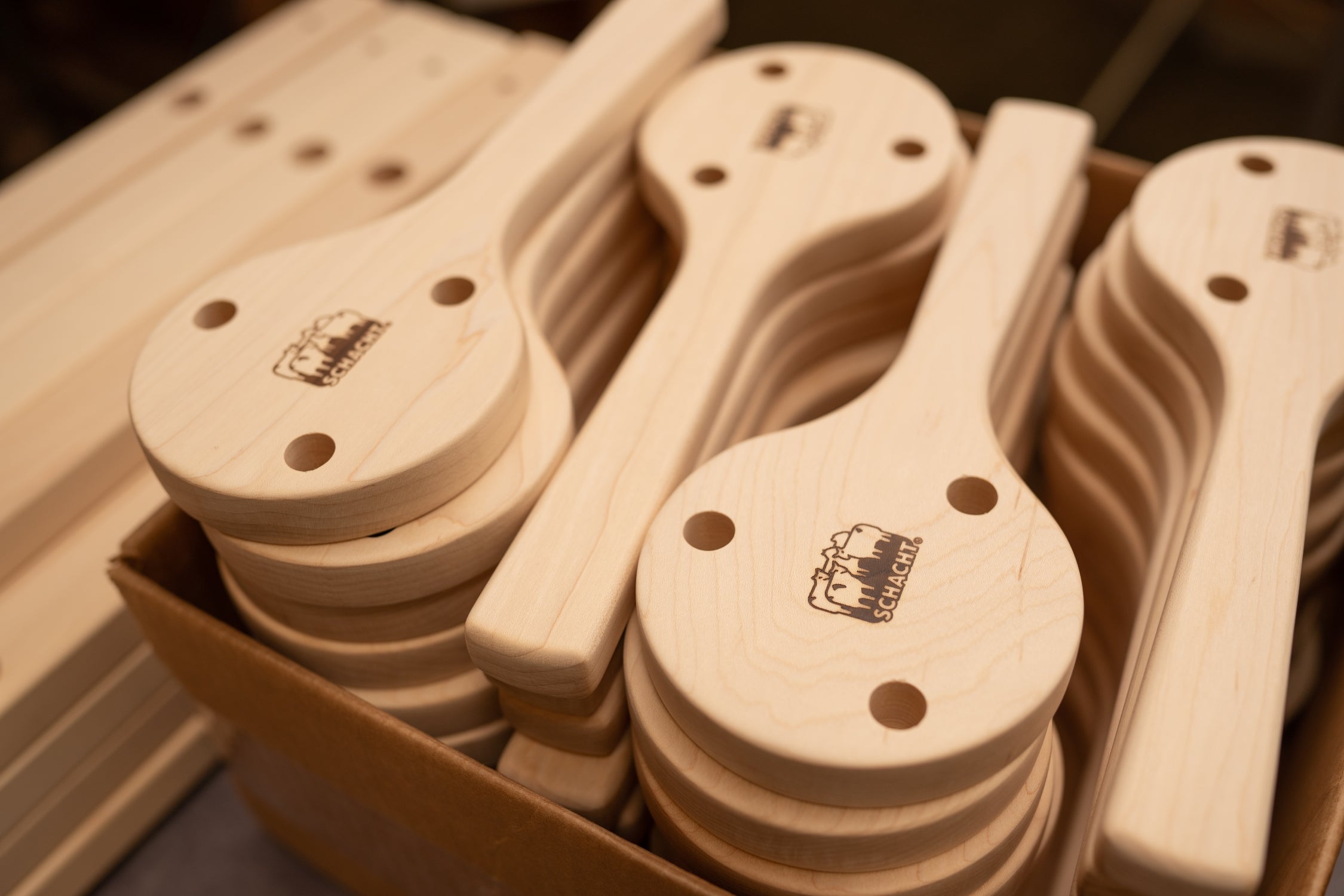 Invest in Your Craft
Ingenious designs. Elegant lines. Convenient accessories. Craftsmanship held to exacting standards. Schacht products will last for generations.

When you spend hours with your tools, you deserve the very best.
Grow Your Craft
Whether you're new to fiber arts, or interested in broadening your skills, we've got classes! Learn from talented instructors at the Schacht School of Textile Arts.