This product will ship within 5 weeks.
by Birgitta Bengtsson Bjork and Tina Ignell
Things don't have to be complicated to have enduring appeal. You'll find 30 patterns that are fresh takes on traditional weaves. The authors' intent is to showcase projects that can be interpreted in different ways, but that also teach weaving from a project-based perspective. Any reader of this stunning volume can benefit from the years of experience these two dedicated weavers have spent refining design and technique. They inspire even seasoned weavers to improve their craft and work towards mastery.
Share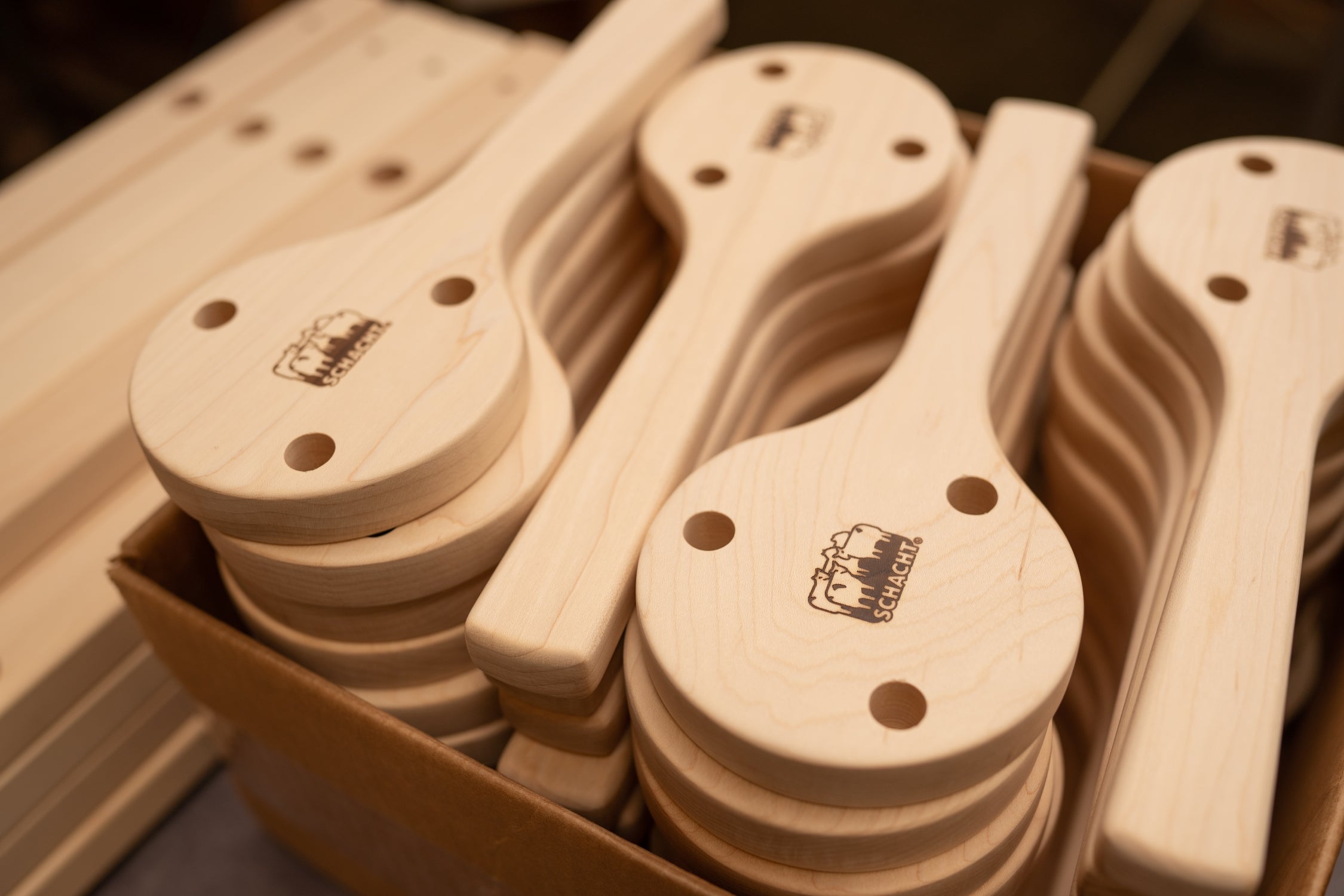 Invest in Your Craft
Ingenious designs. Elegant lines. Convenient accessories. Craftsmanship held to exacting standards. Schacht products will last for generations.

When you spend hours with your tools, you deserve the very best.
Grow Your Craft
Whether you're new to fiber arts, or interested in broadening your skills, we've got classes! Learn from talented instructors at the Schacht School of Textile Arts.