This product will ship within 5 weeks.
by Tom Knisely
Spring on the farm means sheep-shearing time! In this enchanting tale, a family of adorable mice learn how sheep fleeces can be dyed, spun, and woven into a blanket. But that wool also looks so soft and inviting to the little mice—surely no one would mind if they take a little for their beds? Featuring the beloved family of mice from The Weaver's Surprise, Tom Knisely spins this yarn of their new adventures. What will happen when the weaver runs out of wool for his blanket? Can his mouse friends replenish his supply in time?
Share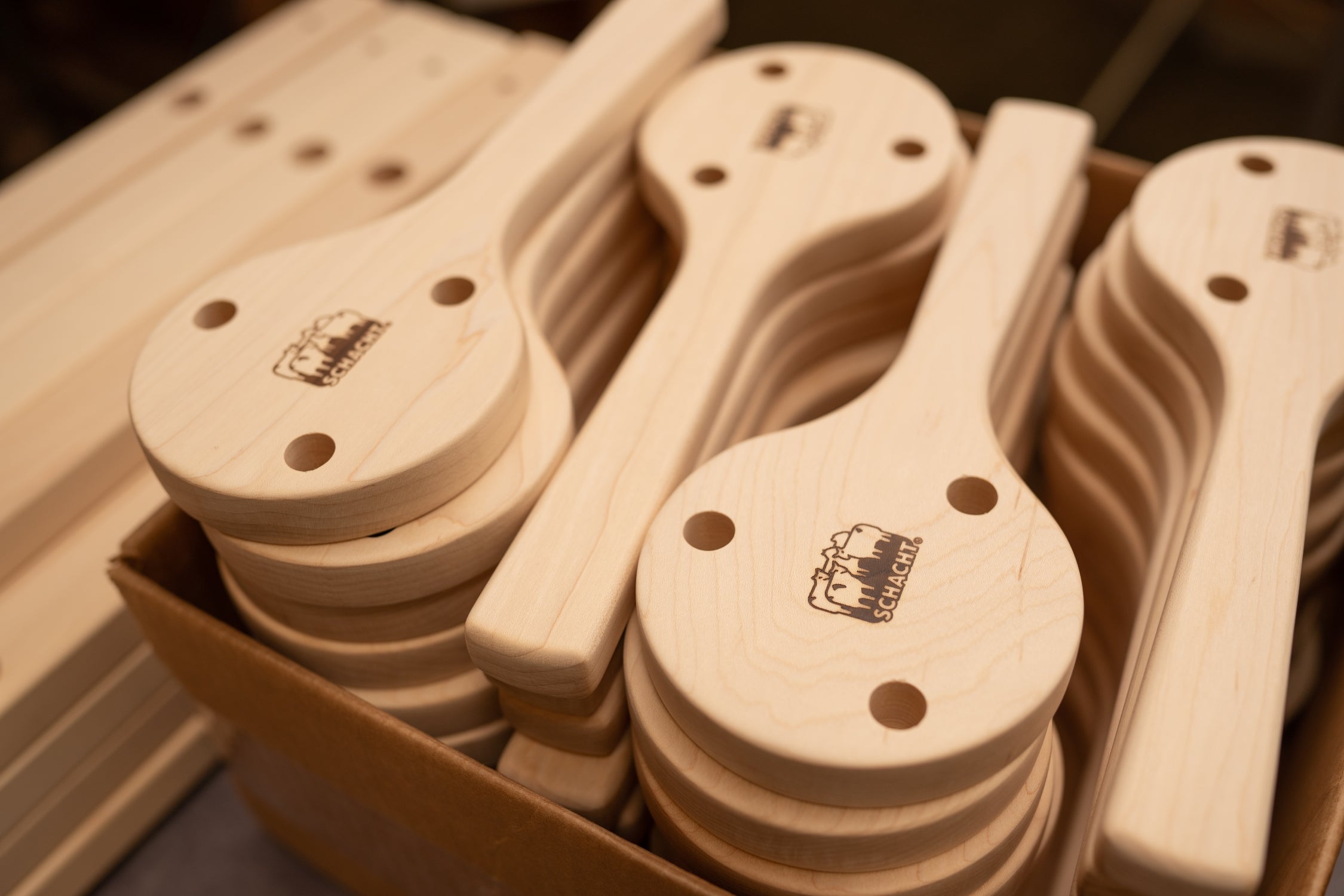 Invest in Your Craft
Ingenious designs. Elegant lines. Convenient accessories. Craftsmanship held to exacting standards. Schacht products will last for generations.

When you spend hours with your tools, you deserve the very best.
Grow Your Craft
Whether you're new to fiber arts, or interested in broadening your skills, we've got classes! Learn from talented instructors at the Schacht School of Textile Arts.