The Enigma of Shadow Weave Illuminated
This product will ship within 5 weeks.
by Rebecca Winter
The unusual structure of shadow weave creates works that shimmer and glow with multifaceted dark-and-light color. How and why did the legendary weavers Mary Meigs Atwater and Marian Powell develop it? And how, exactly, does it work? Even better, how do you write shadow weave drafts of your own design? This guide provides the answers, with a focus on Marian Powell's method of weave drafting. With master weaver Rebecca Winter, learn the history of the intricacies of shadow weave and understand the weave structure and how it functions as a color-and-weave effect. The book takes up where the much-respected (and hard to find) 1976 classic by Marian Powell, 1000 Patterns in 4, 6, and 8 Harness Shadow Weaves, leaves off, offering the translation and explanation that today's handweavers have been waiting for. It includes valuable resources that bring history and today's weavers together: the drafting system developed by Mary Meigs Atwater, the drafting system developed by Marian Powell, and how the Powell method functions within block theory. Expand your weaving with included drafts—the five original drafts developed in 1942 by Mary Meigs Atwater, as well as 10 original drafts developed by the author. Handweavers of all levels, on eight or fewer shafts, can be confident this book will provide everything they need to know to advance their skills toward a clear understanding of shadow weave. Get ready to create your shadow weave gems. Author and master weaver Rebecca Winter unlocks the mystery of shadow weave with clear and concise instructions and excellent illustrations.
Share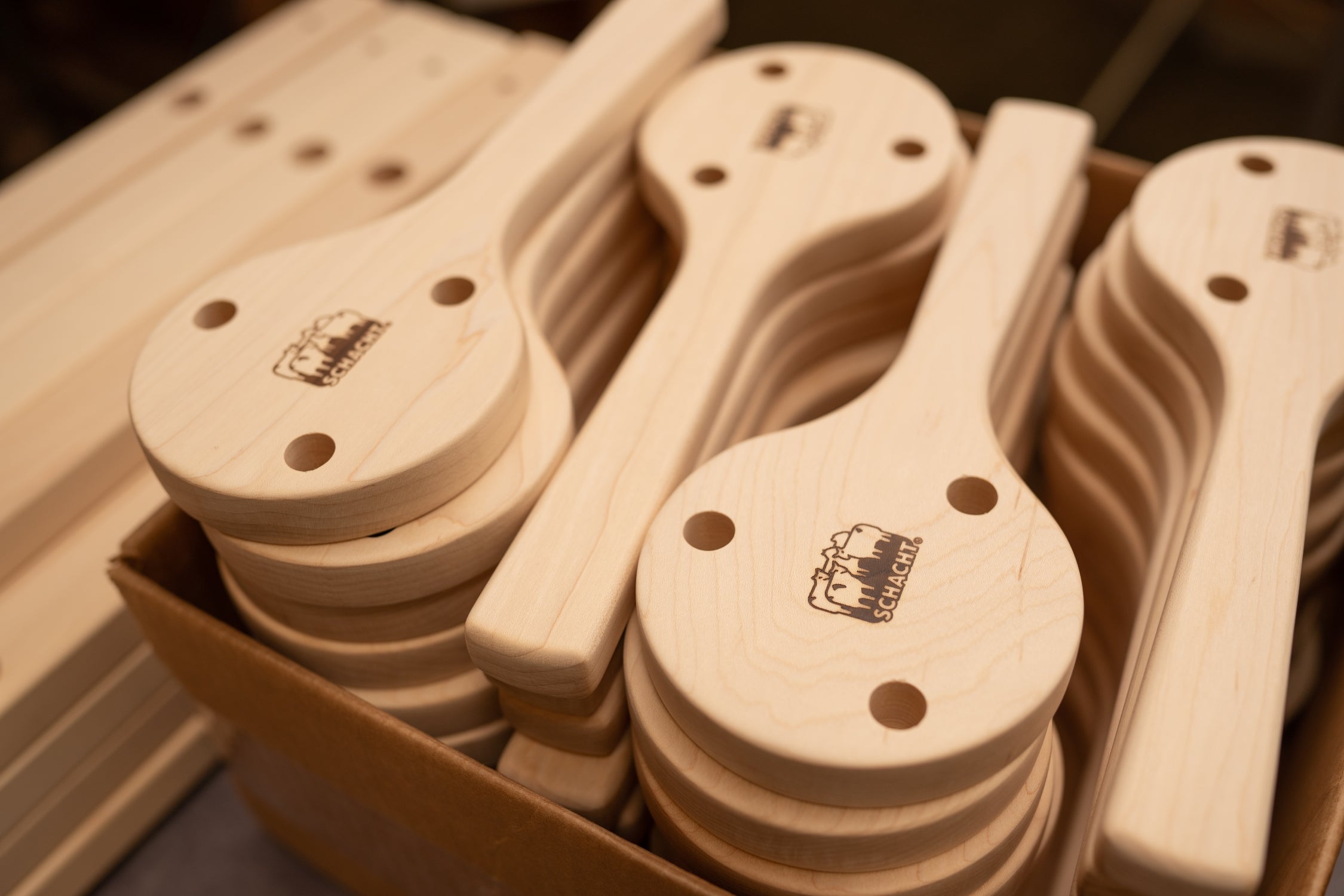 Invest in Your Craft
Ingenious designs. Elegant lines. Convenient accessories. Craftsmanship held to exacting standards. Schacht products will last for generations.

When you spend hours with your tools, you deserve the very best.
Grow Your Craft
Whether you're new to fiber arts, or interested in broadening your skills, we've got classes! Learn from talented instructors at the Schacht School of Textile Arts.