The Field Guide to Fleece
This product will ship within 5 weeks.
by Deborah Robson and Carol Ekarius
Think of Peterson's Field Guide to Birds of North America and you'll know what to expect when you open The Field Guide to Fleece. Listed in alphabetical order, each listing includes best uses, origin, fleece weights, staple lengths, fiber diameters, and color. You'll also find many interesting anecdotes. This is an indispensable, highly usable resource for the handspinner.
Share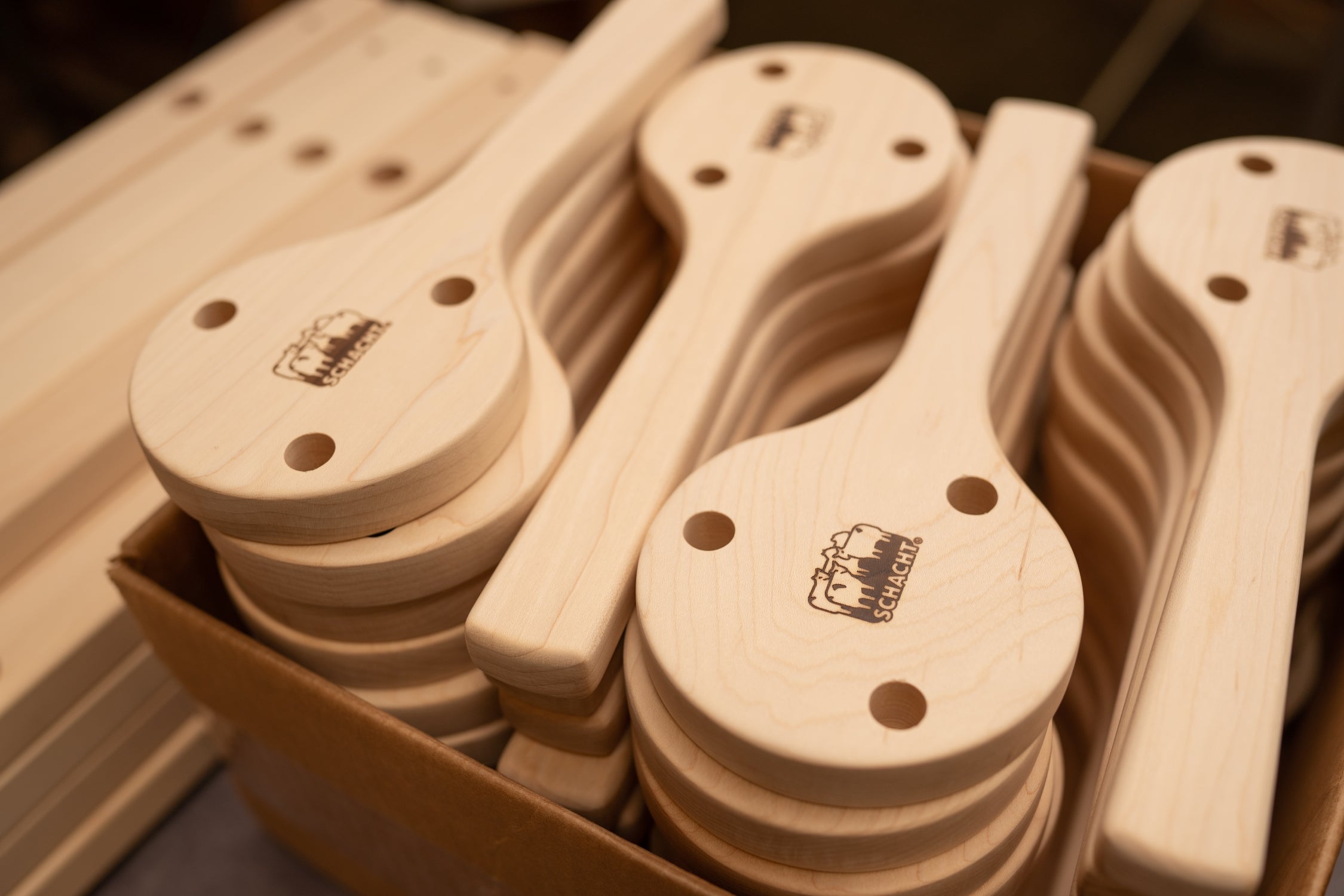 Invest in Your Craft
Ingenious designs. Elegant lines. Convenient accessories. Craftsmanship held to exacting standards. Schacht products will last for generations.

When you spend hours with your tools, you deserve the very best.
Grow Your Craft
Whether you're new to fiber arts, or interested in broadening your skills, we've got classes! Learn from talented instructors at the Schacht School of Textile Arts.