This product will ship within 5 weeks.
By Kristine Vejar
In The Modern Natural Dyer, expert Kristine Vejar shares the most user-friendly techniques or dyeing at home with foraged and garden-raised dyestuffs as well as with natural dye extracts. Demystifying the "magic," Vejar explains in explicit, easy-to-follow detail how to produce consistent, long-lasting color. With stunning photography of the dyes themselves, the dyeing process, and twenty projects for home and wardrobe, The Modern Natural Dyer is a complete resource for aspiring and experienced dye artisans. Our review: The Modern Natural Dyer walks through the ways that natural dyes can be used at home. With beautiful photos of dye samples, Vejar uses clear, step-by-step instructions to explain how and why natural dyes work. From collecting and growing plants used for dyeing to choosing fiber to surface design, Vejar packs the book with information. Each project incorporates other fiber arts, from knitting to felting to sewing, and every project builds skill and knowledge when working with natural dyes. They introduces new skills and techniques so whether you're new to dye work or not, there's sure to be something you're excited by.
Share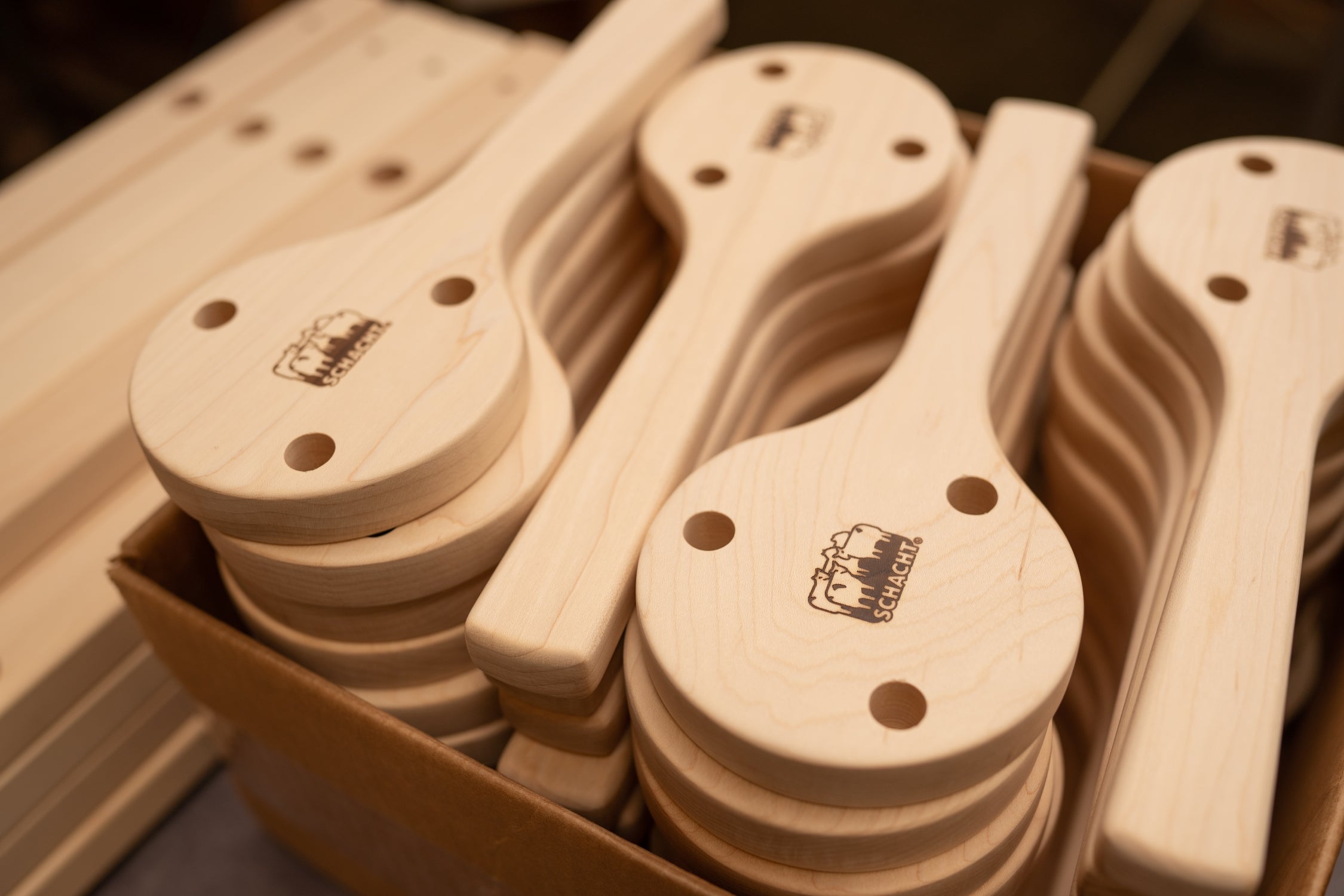 Invest in Your Craft
Ingenious designs. Elegant lines. Convenient accessories. Craftsmanship held to exacting standards. Schacht products will last for generations.

When you spend hours with your tools, you deserve the very best.
Grow Your Craft
Whether you're new to fiber arts, or interested in broadening your skills, we've got classes! Learn from talented instructors at the Schacht School of Textile Arts.