The Techniques of Tablet Weaving
This product will ship within 5 weeks.
by Peter Collingwood
Peter Collingwood is well known to weavers as a thorough textile technique researcher. His ability to dive into a technique as he does here in The Techniques of Tablet Weaving provides the weaving enthusiast with clear and accurate instruction, covering the topic in amazing detail. This comprehensive volume includes photos of historic pieces, many diagrams, and clear text. The author delves deeply into areas like double-face twill patterning, plain/twined weaves, brocades and patterned velvet. Black and white photos and illustrations.
Share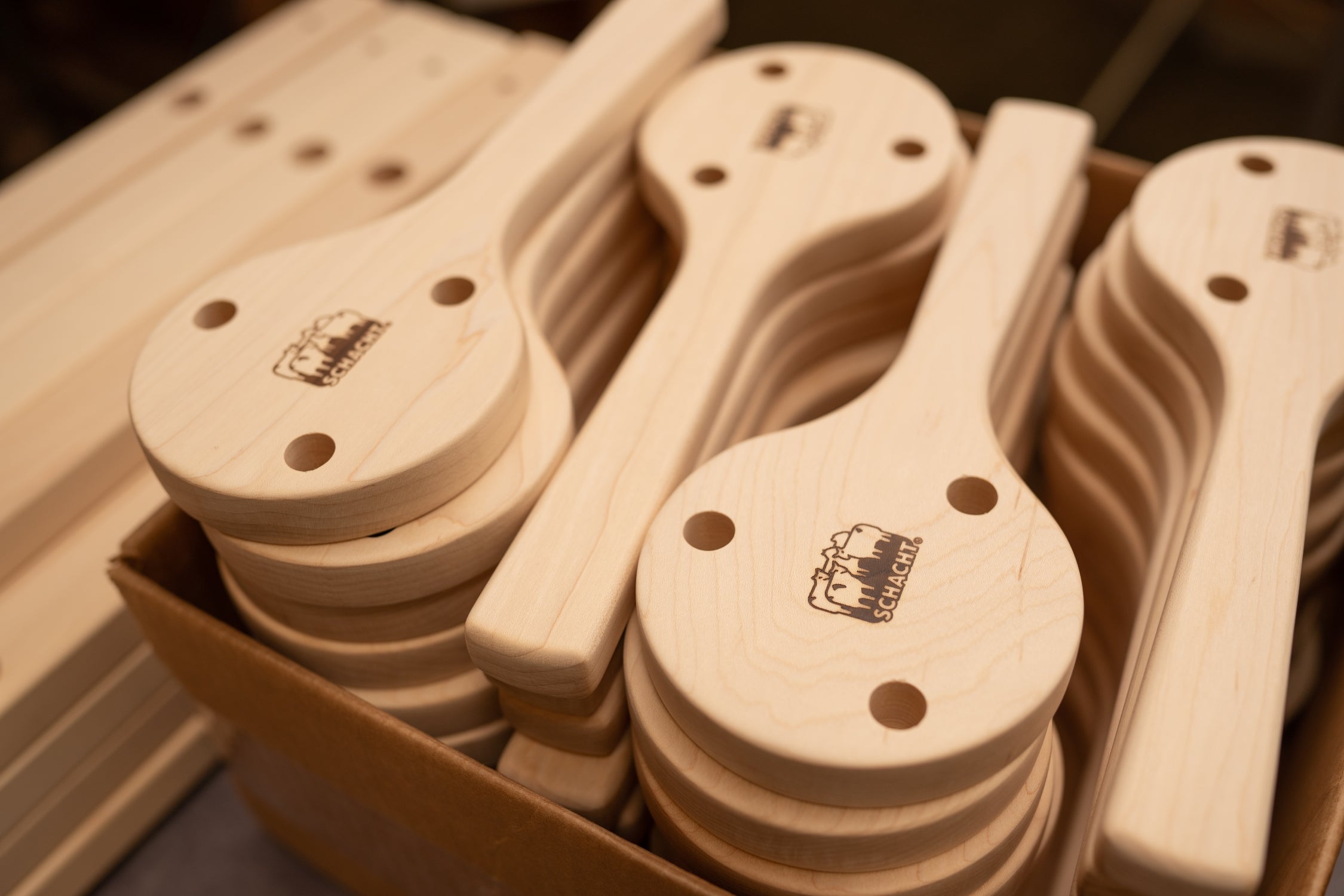 Invest in Your Craft
Ingenious designs. Elegant lines. Convenient accessories. Craftsmanship held to exacting standards. Schacht products will last for generations.

When you spend hours with your tools, you deserve the very best.
Grow Your Craft
Whether you're new to fiber arts, or interested in broadening your skills, we've got classes! Learn from talented instructors at the Schacht School of Textile Arts.