This product will ship within 5 weeks.
By Deborah Jarchow & Gwen W. Steege
Create Your Own Woven Wonders The process—over/under—is ancient. The results—from perfectly practical washcloths, bookmarks, and note cards to wonderfully whimsical wall hangings, paperweights, and vessels—are beautiful, bold, and timeless. Veteran weavers Deborah Jarchow and Gwen W. Steege introduce you to inventive methods of weaving without a loom and challenge you to take traditional on-loom techniques in fresh directions. Whether you're looking for a new creative outlet or want to launch your weaving to new levels, you'll find inspiration in these 32 projects.
Share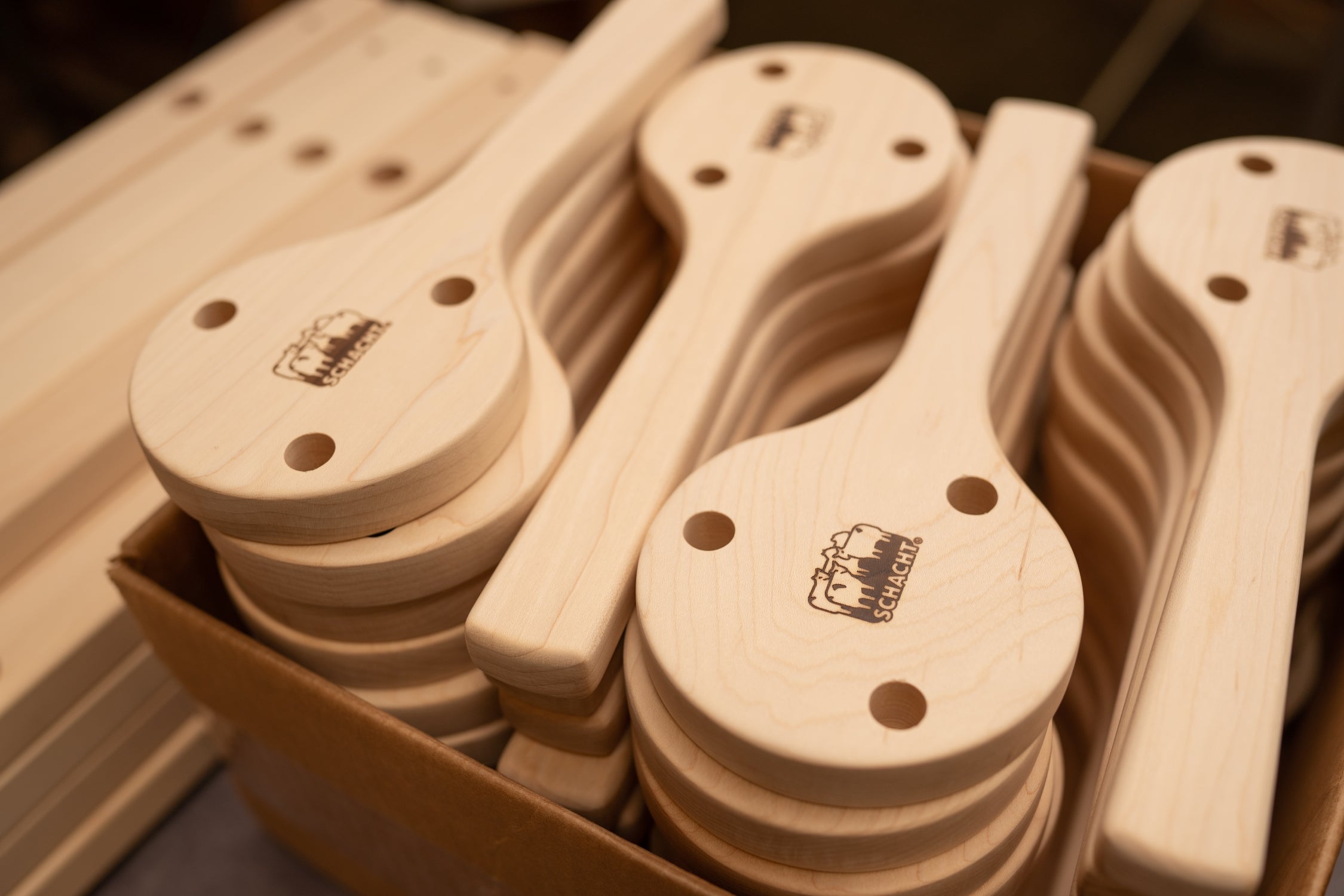 Invest in Your Craft
Ingenious designs. Elegant lines. Convenient accessories. Craftsmanship held to exacting standards. Schacht products will last for generations.

When you spend hours with your tools, you deserve the very best.
Grow Your Craft
Whether you're new to fiber arts, or interested in broadening your skills, we've got classes! Learn from talented instructors at the Schacht School of Textile Arts.