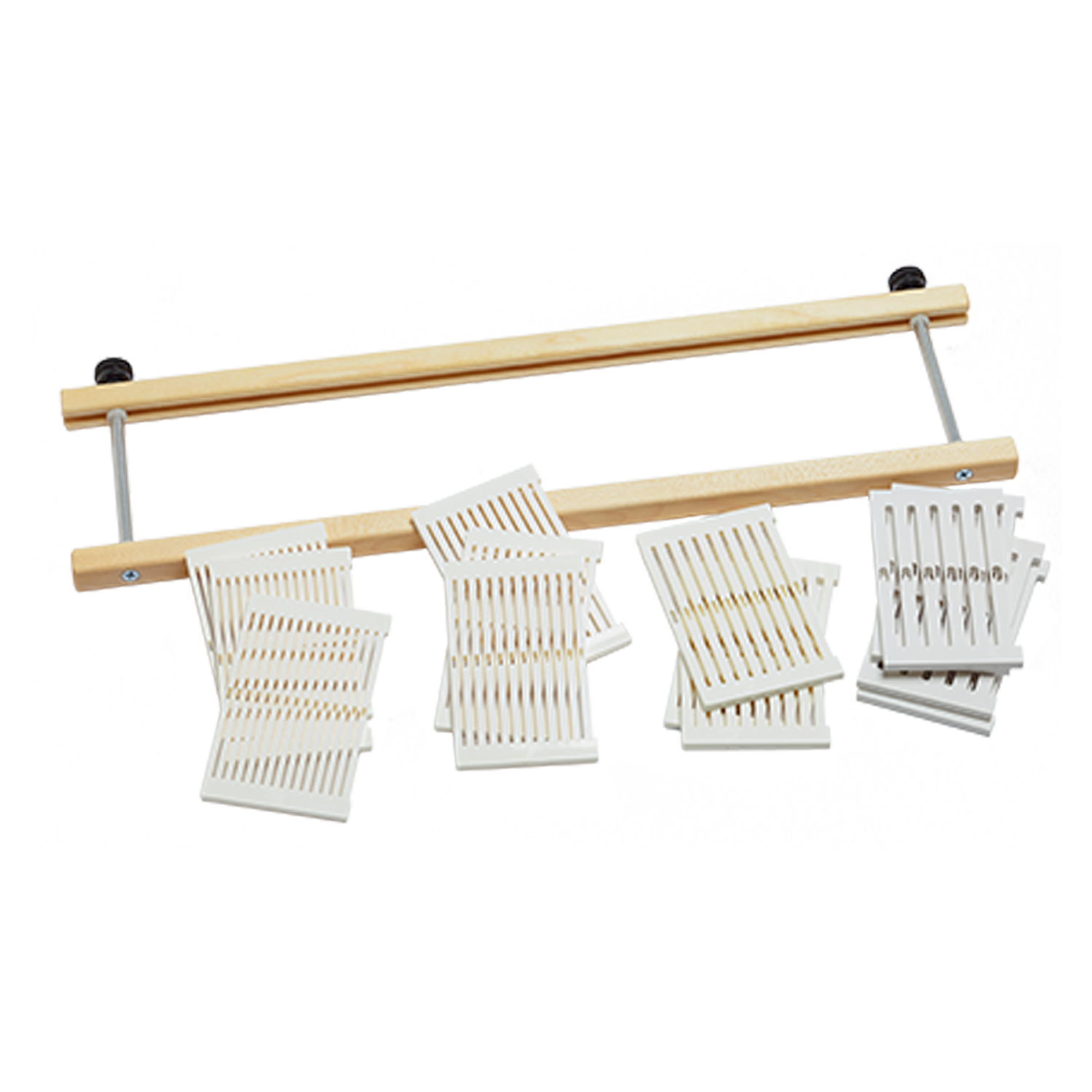 This product will ship within 5 weeks.
Add some variables to your rigid heddle weaving! The Variable Dent Reed is a rigid heddle reed with interchangeable 5, 8, 10, and 12 dent sections of reed.
Choose the frame size that matches your loom's weaving width. With a variable dent reed, the overall weaving width will be slighly narrower than with a traditional reed.
Each section is 2-3/8″ in width, and you can mix and match these sections to create your own custom reed. The number of sections you receive varies with the length of the reed—see the table below. You can also buy additional sections (sold separately).
Share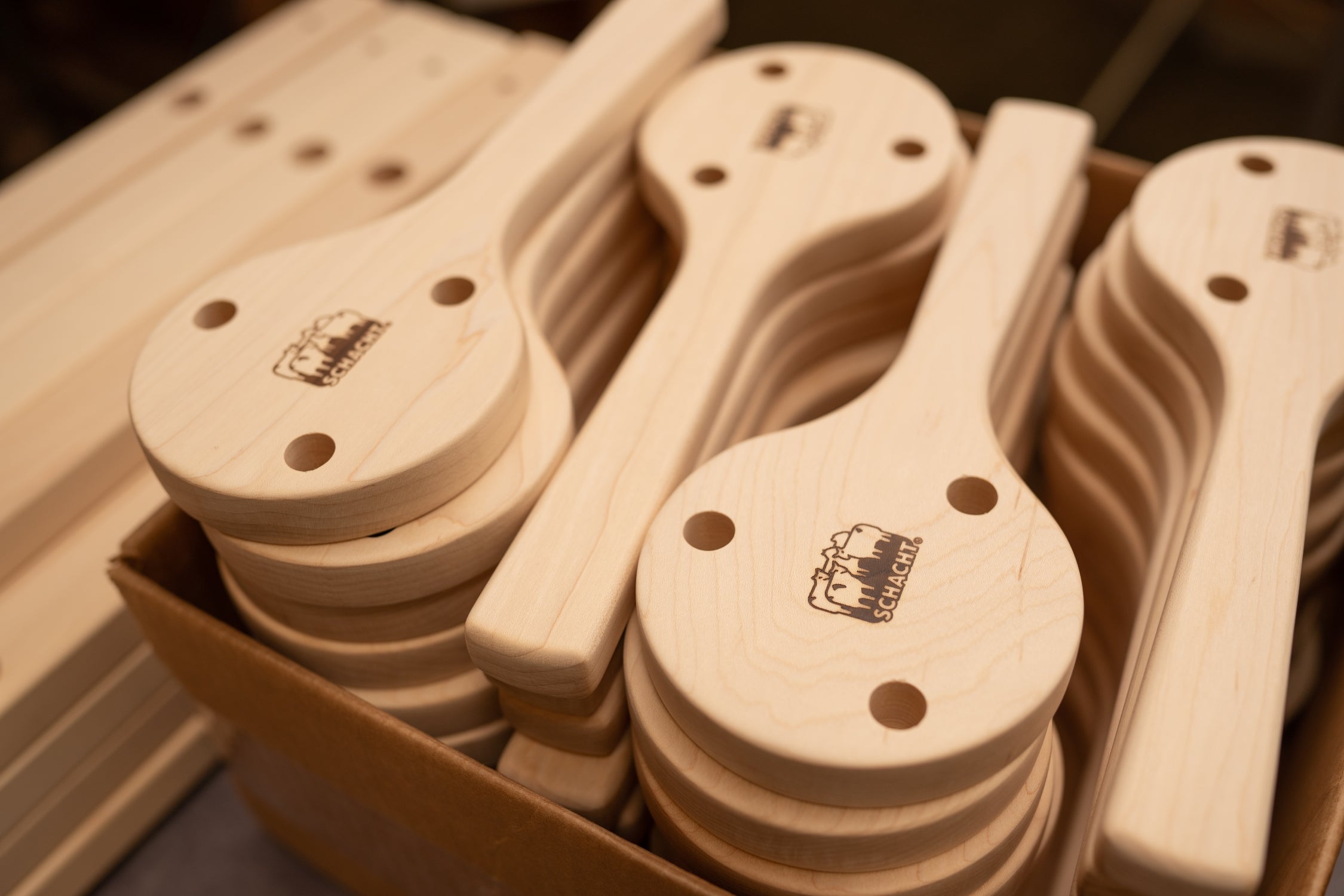 Invest in Your Craft
Ingenious designs. Elegant lines. Convenient accessories. Craftsmanship held to exacting standards. Schacht products will last for generations.

When you spend hours with your tools, you deserve the very best.
Grow Your Craft
Whether you're new to fiber arts, or interested in broadening your skills, we've got classes! Learn from talented instructors at the Schacht School of Textile Arts.