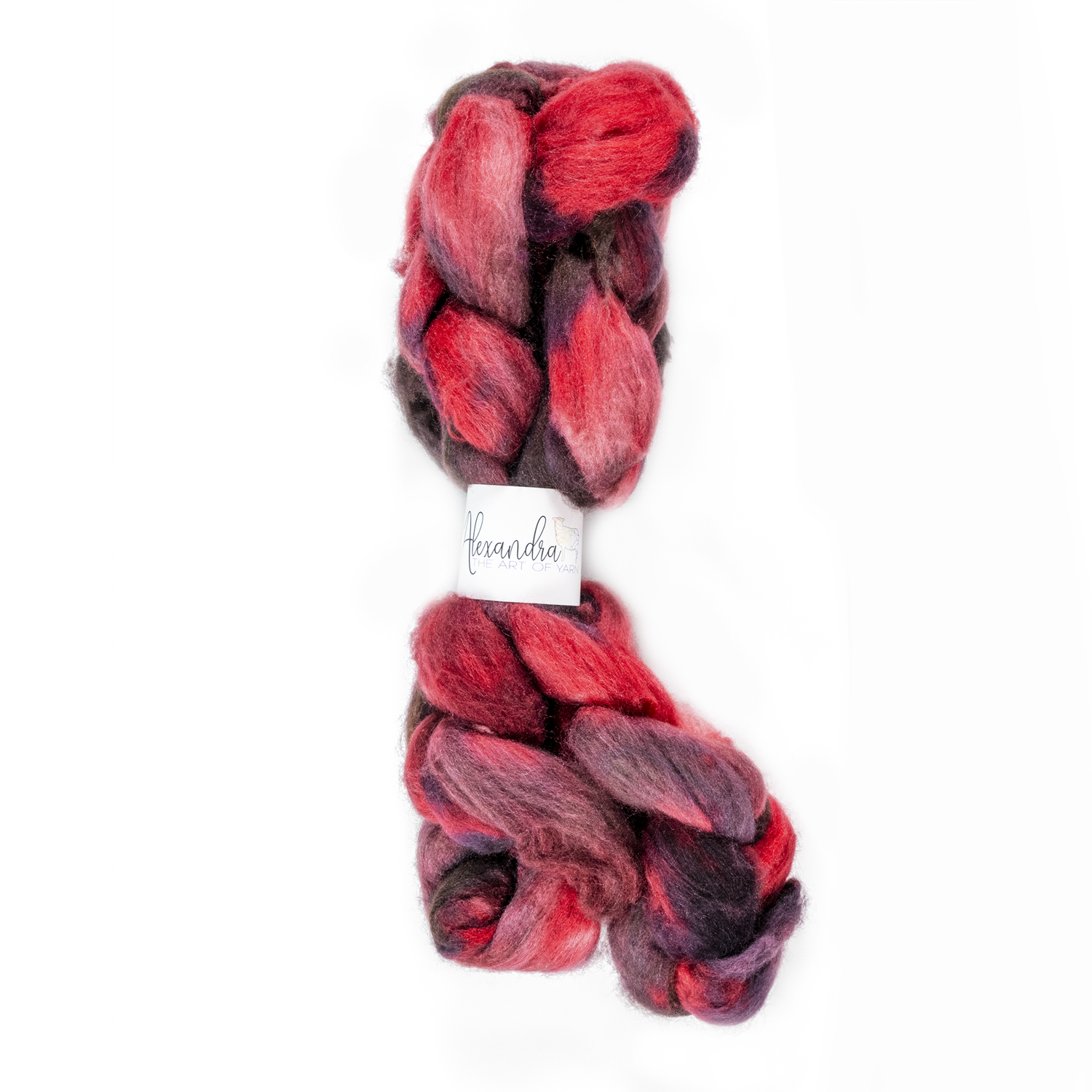 Verve Yarn and Black Rose Spinning Fiber
This product will ship within 5 weeks.
Celebrate our 2023 Cherry Ladybug! We collaborated with Alexandra The Art of Yarn for these special offerings.
Verve, a colorway dyed exclusively for Schacht Spindle Company, combines deep red, bright gold, and soft gray-black.
465 yards, 3.5 oz /100 g fingering weight
60% superwash merino, 20% nylon, 20% silk
Black Rose fiber mixes reds and blacks in a luscious blend of merino, yak, and silk.
4 ounces / 113 g
60% merino, 20% yak, 20% silk
Share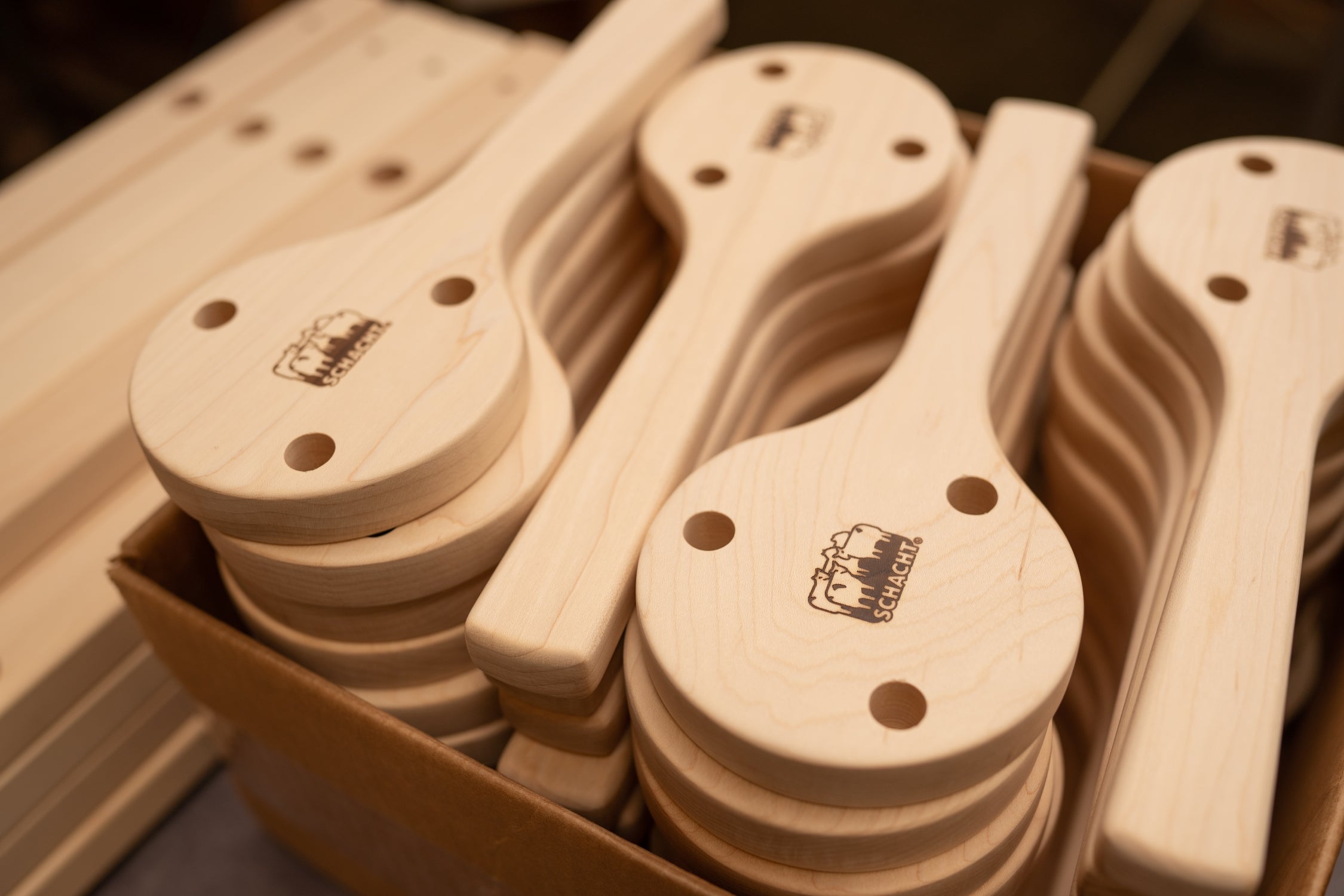 Invest in Your Craft
Ingenious designs. Elegant lines. Convenient accessories. Craftsmanship held to exacting standards. Schacht products will last for generations.

When you spend hours with your tools, you deserve the very best.
Grow Your Craft
Whether you're new to fiber arts, or interested in broadening your skills, we've got classes! Learn from talented instructors at the Schacht School of Textile Arts.