Warping the Loom Back to Front DVD
by Peggy Osterkamp

This comprehensive DVD thoroughly explores the process of dressing a loom by yourself, from back to front. After discussing materials and tools, Peggy divides the warping process into 6 easy steps:
4 – Threading the Heddles
6 – Tying the Warp to the Cloth Beam Apron Rod
Close-ups and wide shots show the details. Trouble-shooting and problem-solving examples are given. Pause at any time.
Share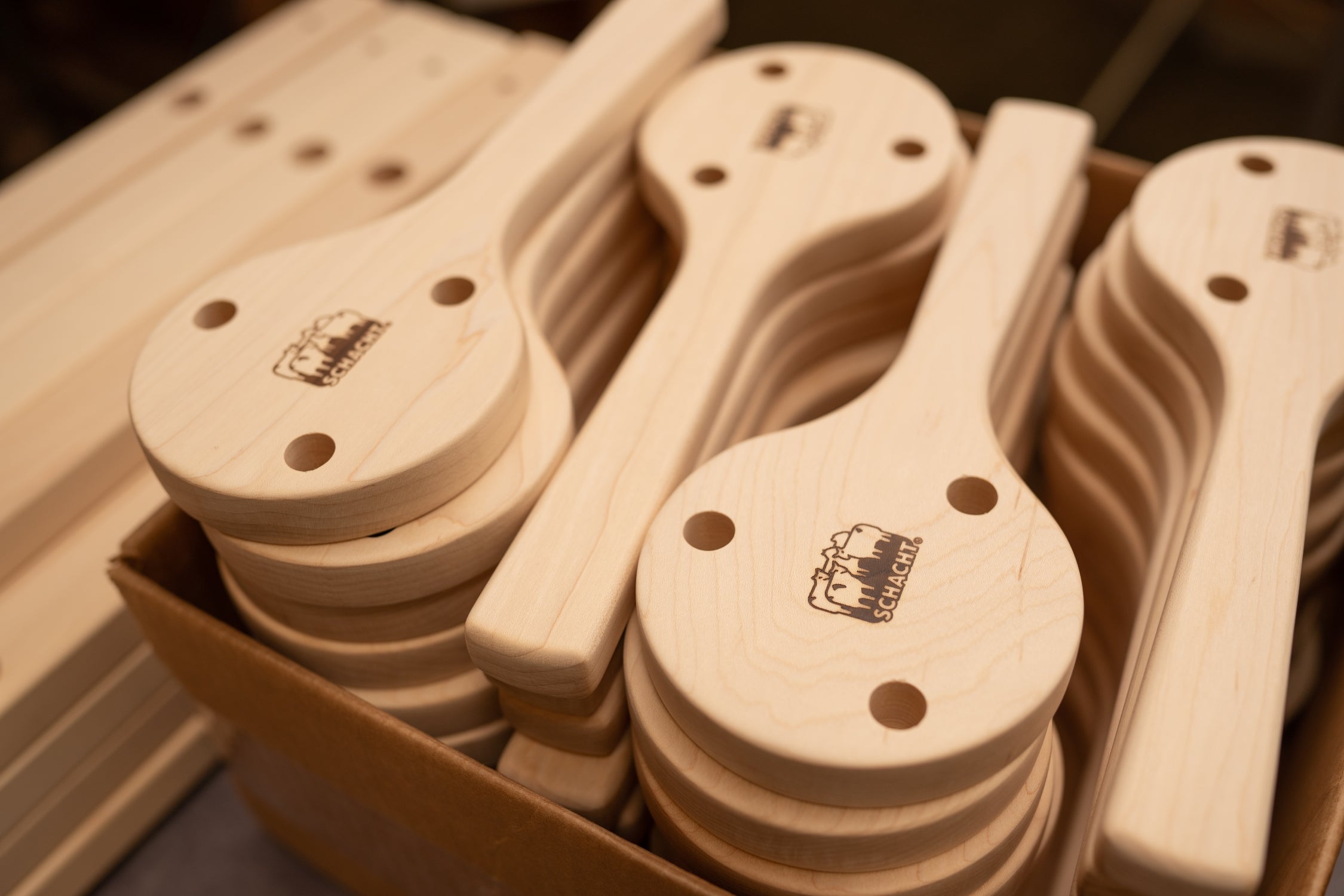 Invest in Your Craft
Ingenious designs. Elegant lines. Convenient accessories. Craftsmanship held to exacting standards. Schacht products will last for generations.

When you spend hours with your tools, you deserve the very best.
Grow Your Craft
Whether you're new to fiber arts, or interested in broadening your skills, we've got classes! Learn from talented instructors at the Schacht School of Textile Arts.