Warping Your Loom & Tying on a Warp
by Peggy Osterkamp
Peggy Osterkamp self-published the first edition of this book in 1995. Now it's back in print, with updates, and we're delighted to carry it for intermediate weavers. Peggy prefers back to front warping, and her expertise ranges from basic methods to sectional warping. She also covers tying on new warps—a great timesaver!—and adjustments for countermarche and counterbalance looms, as well as jack looms.
Share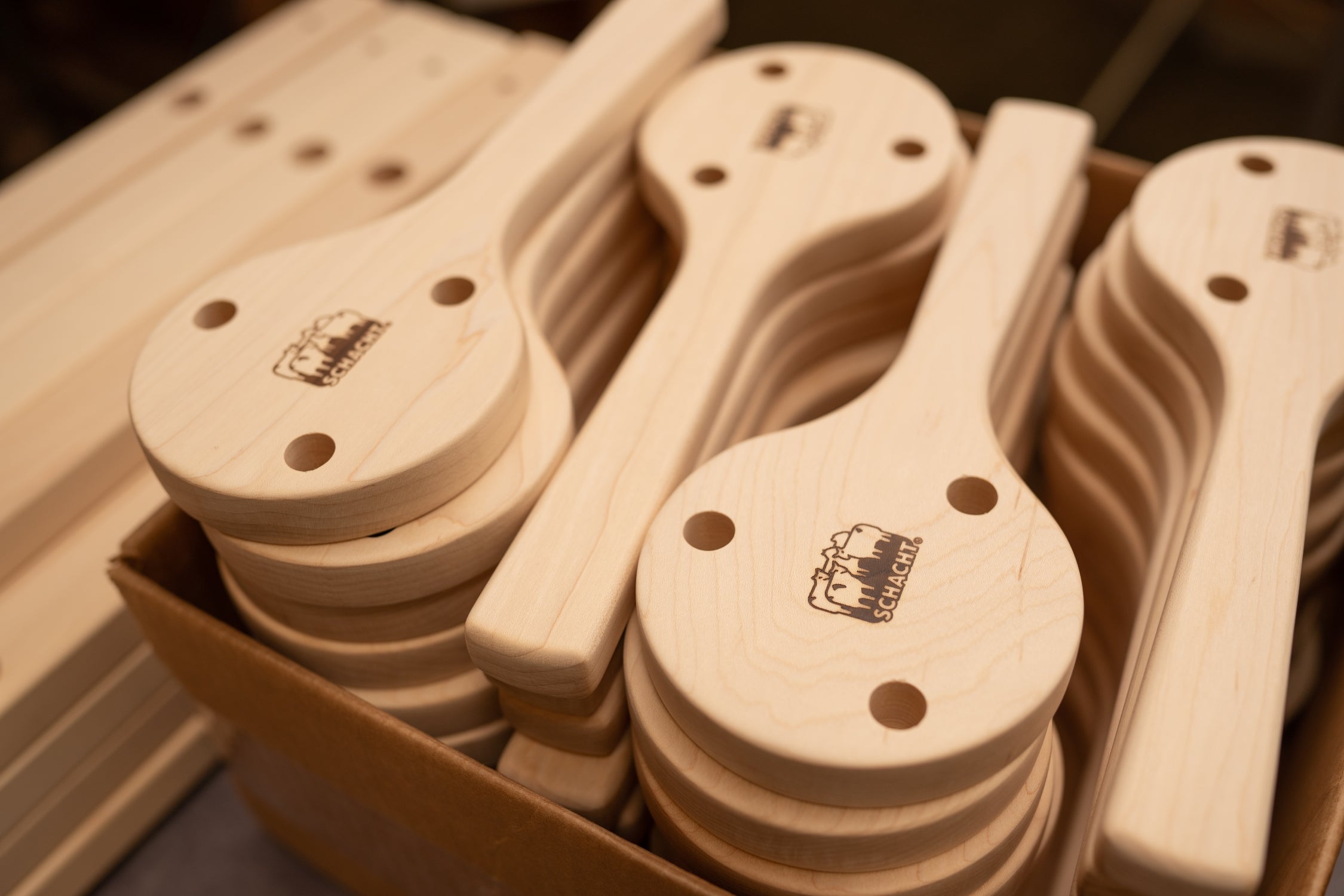 Invest in Your Craft
Ingenious designs. Elegant lines. Convenient accessories. Craftsmanship held to exacting standards. Schacht products will last for generations.

When you spend hours with your tools, you deserve the very best.
Grow Your Craft
Whether you're new to fiber arts, or interested in broadening your skills, we've got classes! Learn from talented instructors at the Schacht School of Textile Arts.