This product will ship within 5 weeks.
by Theo Moorman
Theo Moorman's Weaving as an Art Form details her experience developing as a weaver in the 1920s, following artists from the Arts and Crafts Movement. She shares her design inspiration and process. She gives advice for how to develop your ideas physically, conceptually, and technically. Moorman discusses the development of her technique and walks through the different ways it can be used. She provides exercises to follow along with when learning the technique, along with suggestions for using the cloth. From inlay exercises to finishings, Moorman presents a well-rounded and nuanced view of learning the Moorman technique.
Share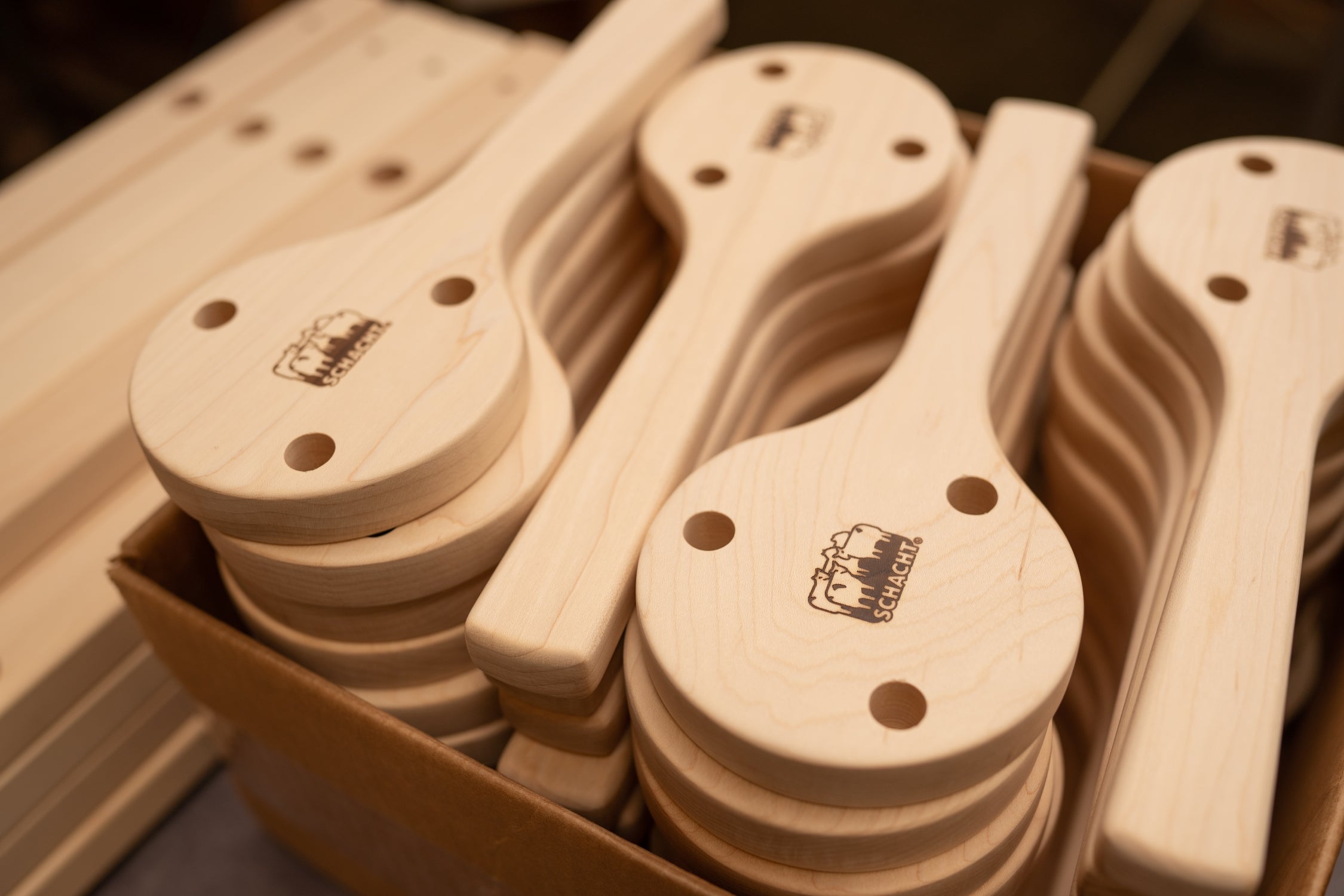 Invest in Your Craft
Ingenious designs. Elegant lines. Convenient accessories. Craftsmanship held to exacting standards. Schacht products will last for generations.

When you spend hours with your tools, you deserve the very best.
Grow Your Craft
Whether you're new to fiber arts, or interested in broadening your skills, we've got classes! Learn from talented instructors at the Schacht School of Textile Arts.