Weaving & Drafting Your Own Cloth
by Peggy Osterkamp
A guide that makes weaving fun with new techniques from European hand weavers and the textile industry. The third book in the series, "Number Three - Weaving and Drafting Your Own Cloth", guides you through every step from weaving motions, shuttles and selvedges to finishing your cloth. When problems come your way there's an extensive chapter on troubleshooting. The drafting chapter explains how to create your own designs as well as to use drafts in books and magazines. It is written for novice and experienced weavers and teachers, and especially for those weavers who think they will never understand drafting. The first book in the series, "Number One - Winding a Warp & Using a Paddle", guides you through every step of planning a project and measuring the warp threads. The second book, "Number Two - Warping Your Loom and Tying on New Warps" gives the steps for putting the warp on the loom from back to front. Peggy's special skill is making the richness of her training and experience accessible to students. She presents a wealth of weaving knowledge, much of it never available before in the United States.
Share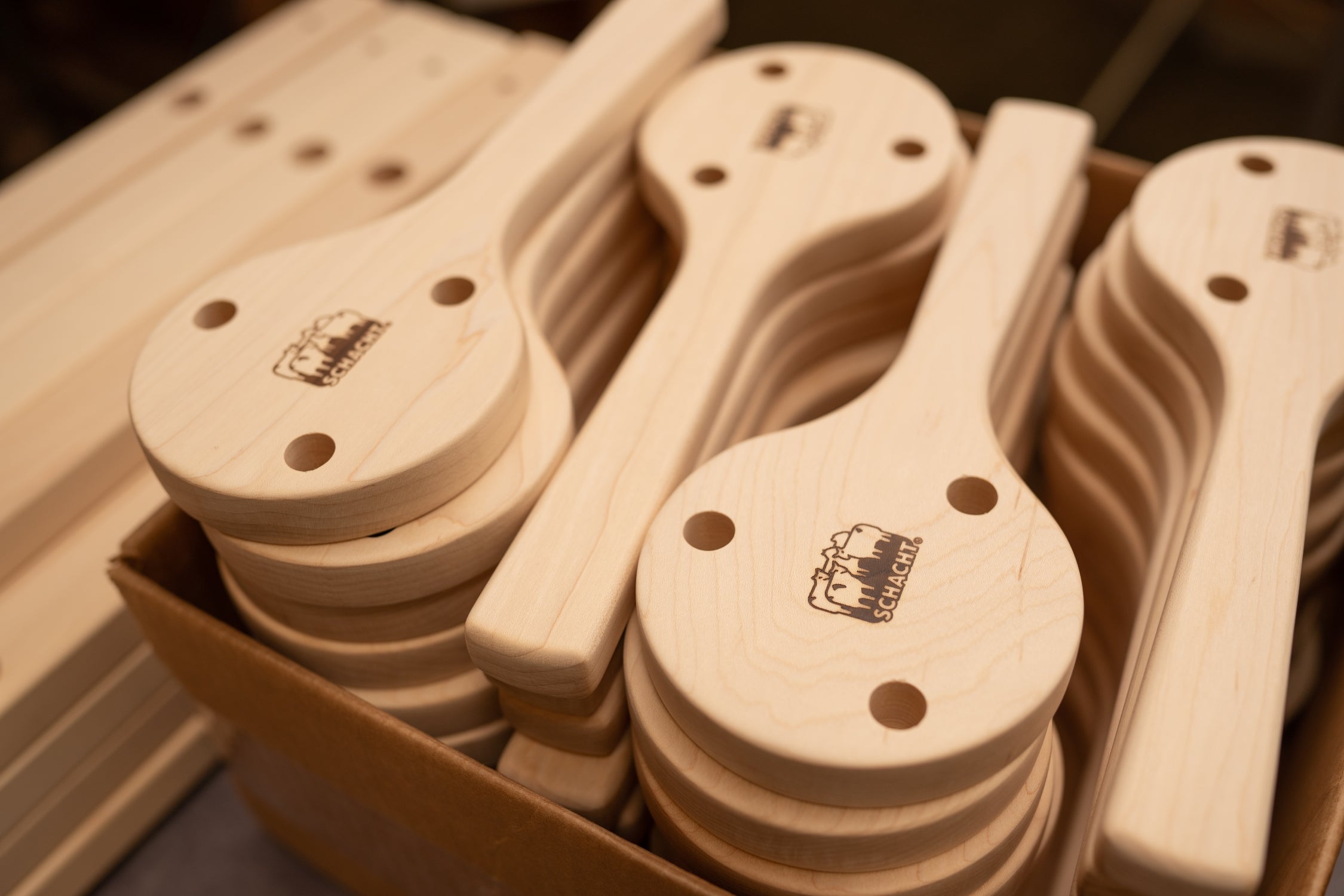 Invest in Your Craft
Ingenious designs. Elegant lines. Convenient accessories. Craftsmanship held to exacting standards. Schacht products will last for generations.

When you spend hours with your tools, you deserve the very best.
Grow Your Craft
Whether you're new to fiber arts, or interested in broadening your skills, we've got classes! Learn from talented instructors at the Schacht School of Textile Arts.