Weaving for Beginners, 3rd ed.
by Peggy Osterkamp
Peggy's newest book provides beginners with the information they need to weave in a clear and enjoyable Step-by-Step way. Over 600 drawings illustrate each step. As her many students have discovered, she inspires confidence in every project. This is the book students wish for, and teachers have been waiting for. Both back-to-front and front-to-back warping are included. There are comprehensive chapters on rigid heddle weaving, computers and weaving, drafting, selvedges, sett, how to plan projects and suggestions for future projects. This hard bound, spiral text is a must for any new weaver.
Share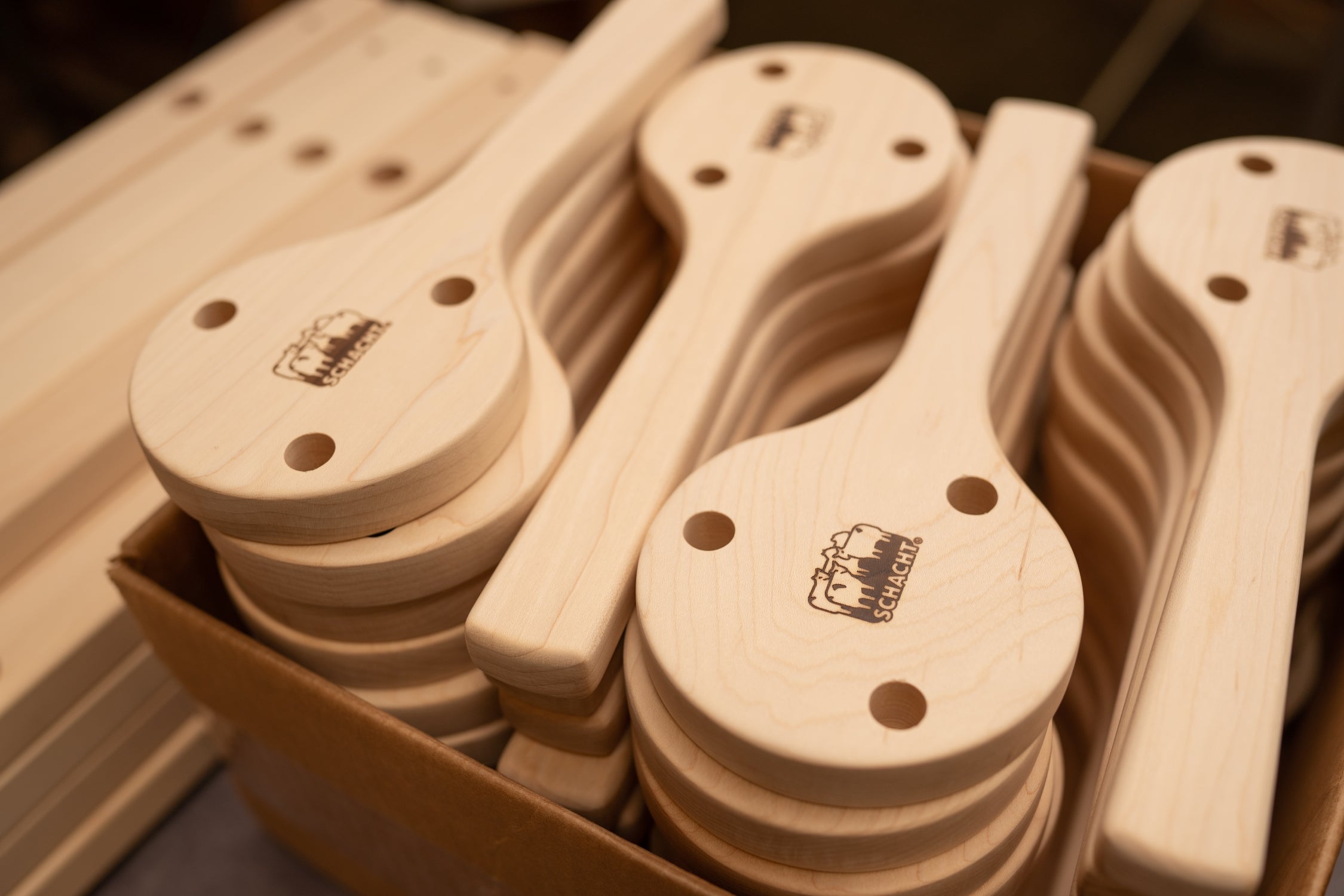 Invest in Your Craft
Ingenious designs. Elegant lines. Convenient accessories. Craftsmanship held to exacting standards. Schacht products will last for generations.

When you spend hours with your tools, you deserve the very best.
Grow Your Craft
Whether you're new to fiber arts, or interested in broadening your skills, we've got classes! Learn from talented instructors at the Schacht School of Textile Arts.