Weaving Innovations from the Bateman Collection
This product will ship within 5 weeks.
by Robyn Spady, Nancy A. Tracy, and Marjorie Fiddler
Some weavers, such as chemistry professor Dr. William Batemen, make a scientific study of weave structures, analyzing traditional patterns and interpreting them in new directions. Such is the work found in this superb collection of drafts organized into weave groups. This is an especially valuable resource for more experienced weavers keen on weave explorations on eight shafts.
Share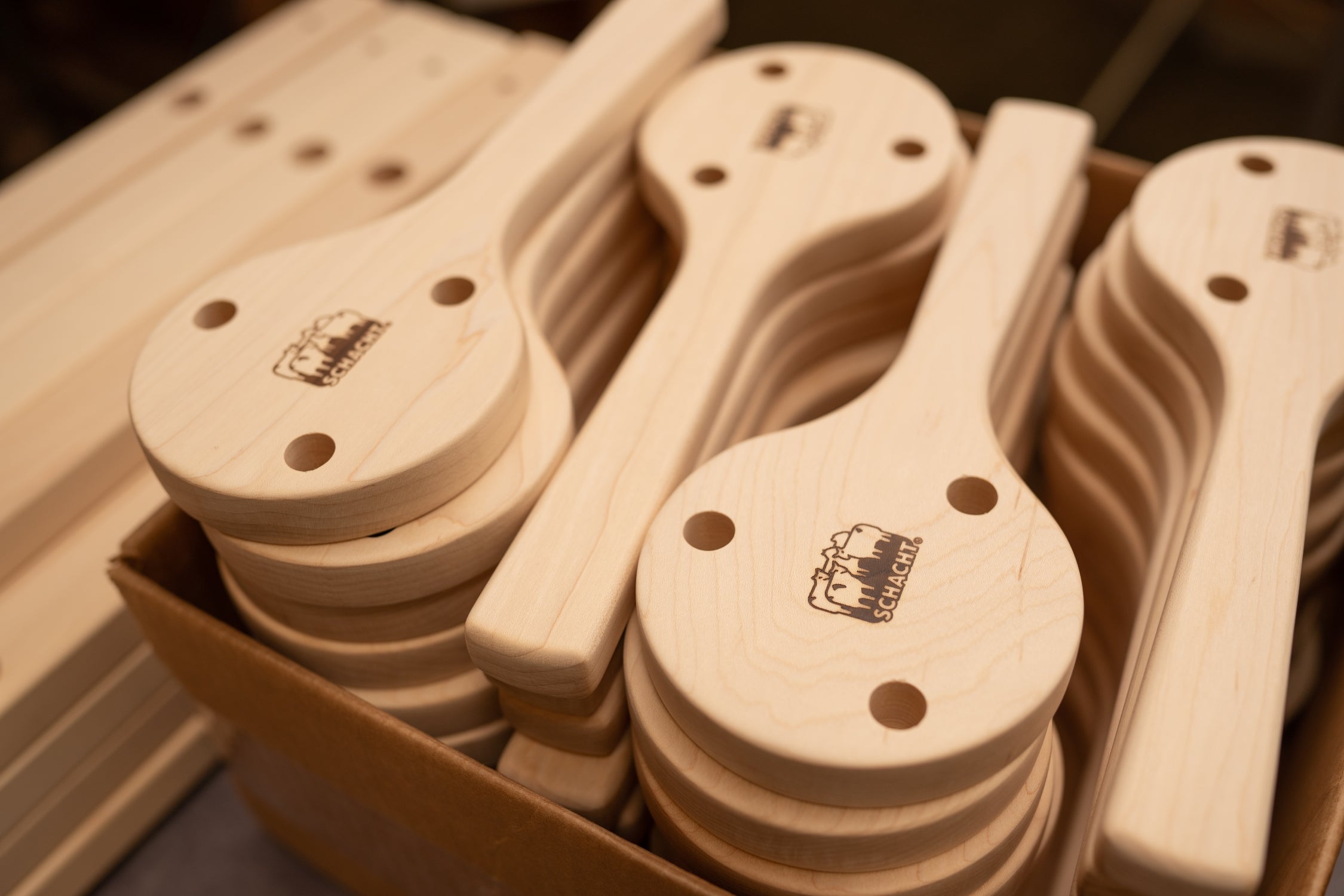 Invest in Your Craft
Ingenious designs. Elegant lines. Convenient accessories. Craftsmanship held to exacting standards. Schacht products will last for generations.

When you spend hours with your tools, you deserve the very best.
Grow Your Craft
Whether you're new to fiber arts, or interested in broadening your skills, we've got classes! Learn from talented instructors at the Schacht School of Textile Arts.