Wolf Height Extender Kits
This product will ship within 5 weeks.
The Height Extender Kit raises your Wolf loom 2 inches, giving it the same weaving height as our Standard Floor Loom. If you're taller than 5'6″ or have long legs, you'll find weaving more comfortable on a Height Extender loom.
Note: If you order a Height Extender loom, this kit is included in the price. If you order a regular loom, you can install its Height Extender Kit whenever you like. There is no Height Extender Kit for original Wolf Pup looms.

Share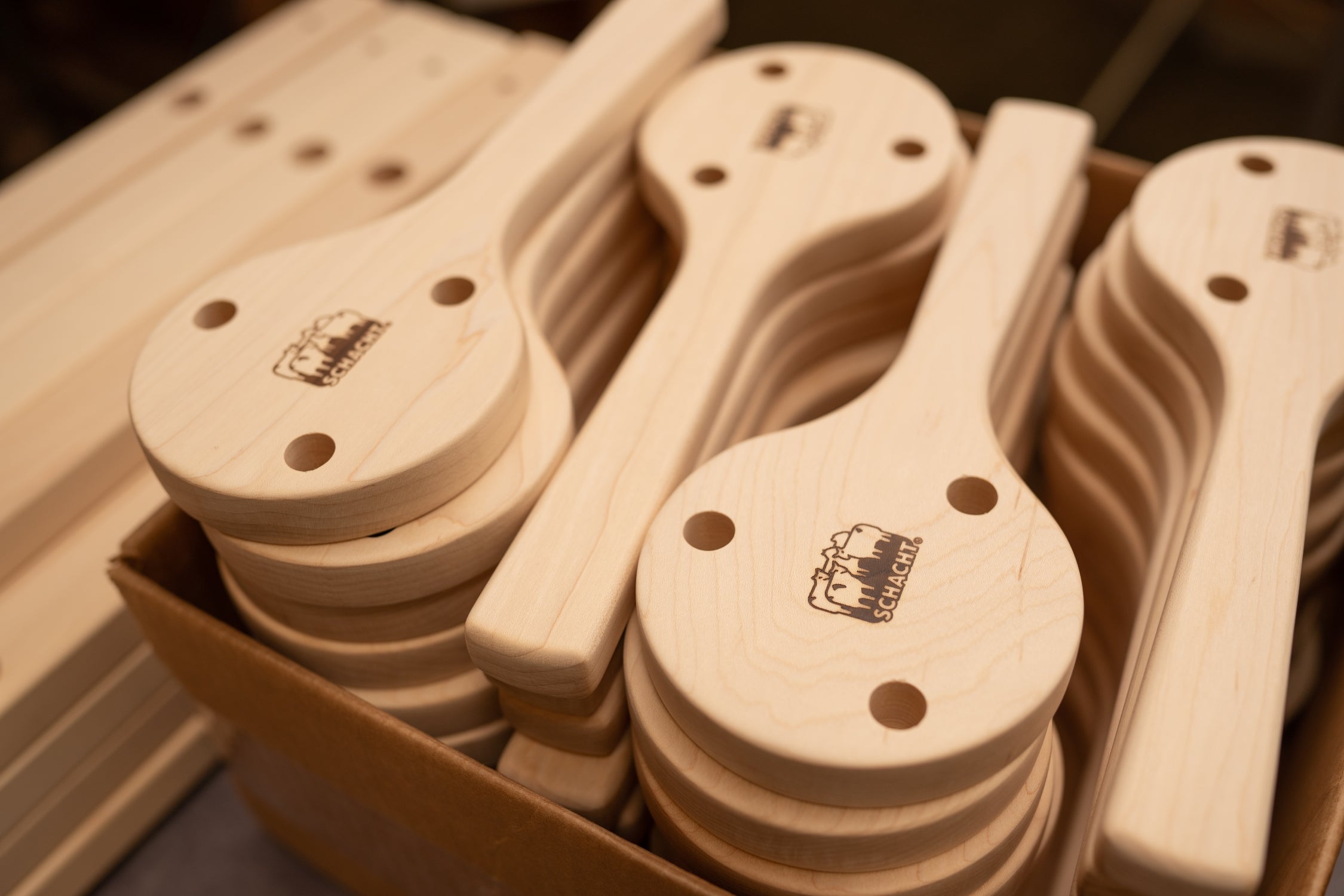 Invest in Your Craft
Ingenious designs. Elegant lines. Convenient accessories. Craftsmanship held to exacting standards. Schacht products will last for generations.

When you spend hours with your tools, you deserve the very best.
Grow Your Craft
Whether you're new to fiber arts, or interested in broadening your skills, we've got classes! Learn from talented instructors at the Schacht School of Textile Arts.