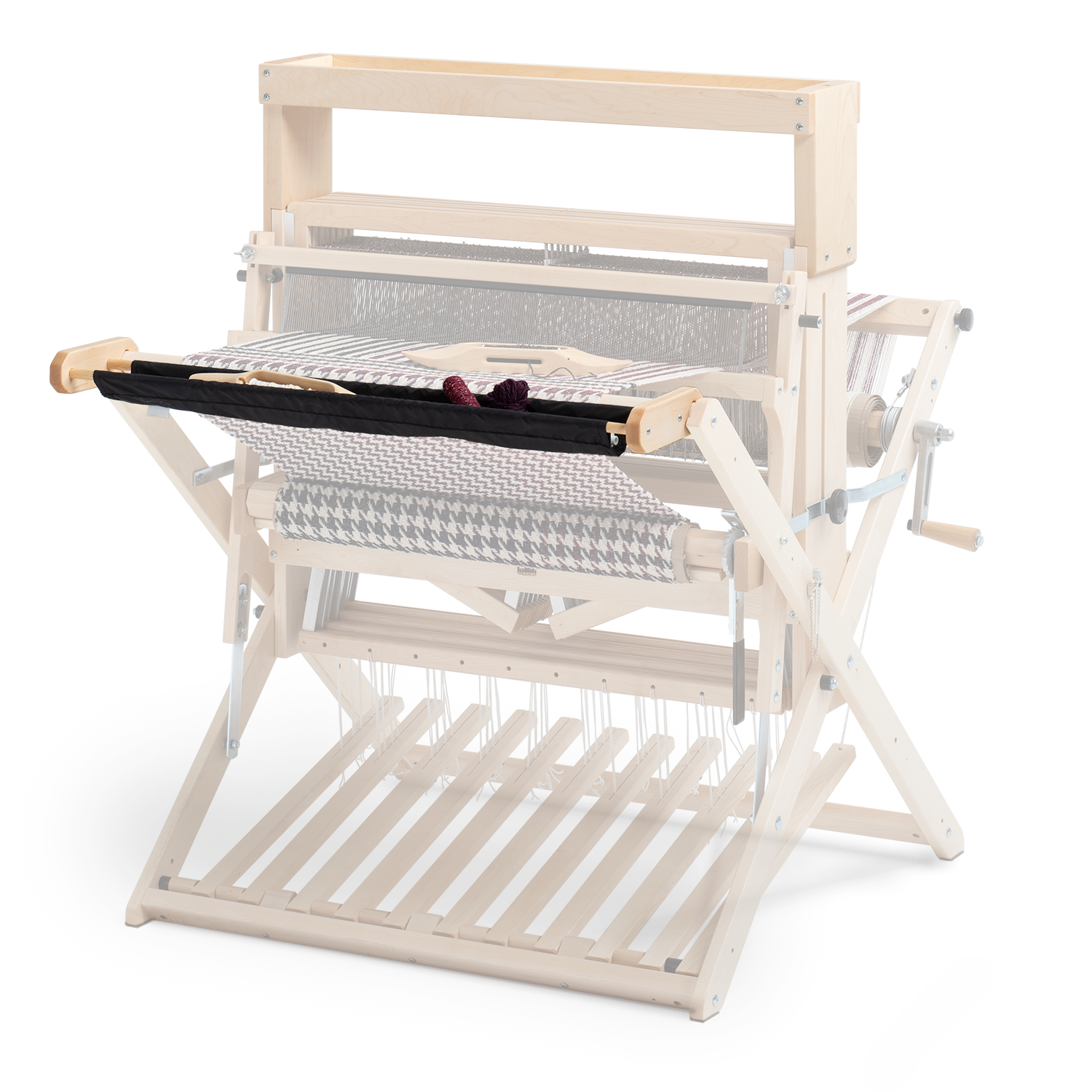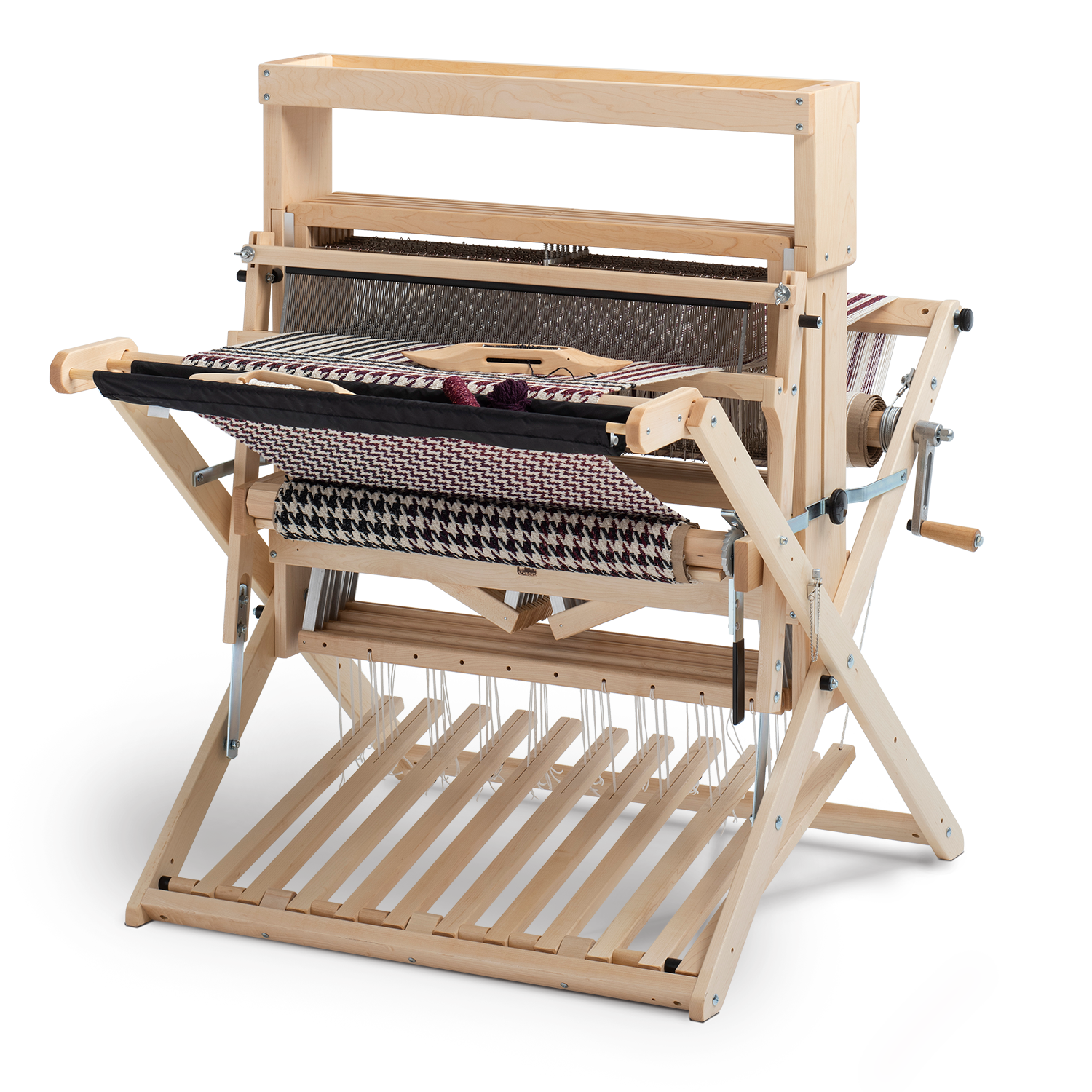 This product will ship within 5 weeks.
Here's another great storage option for your Wolf loom—it's wide enough to hold shuttles, threading hook, bobbins, and scissors, but doesn't interfere with your weaving. Weaving tools not included.
Please note that the shape of the beams the Wolf Trap attaches to have been modified at various times in the product's history. In the past, we produced looms with rounded beams, but now the beams are squared. The Wolf Trap now comes with universal brackets for both old and new style beams.
Share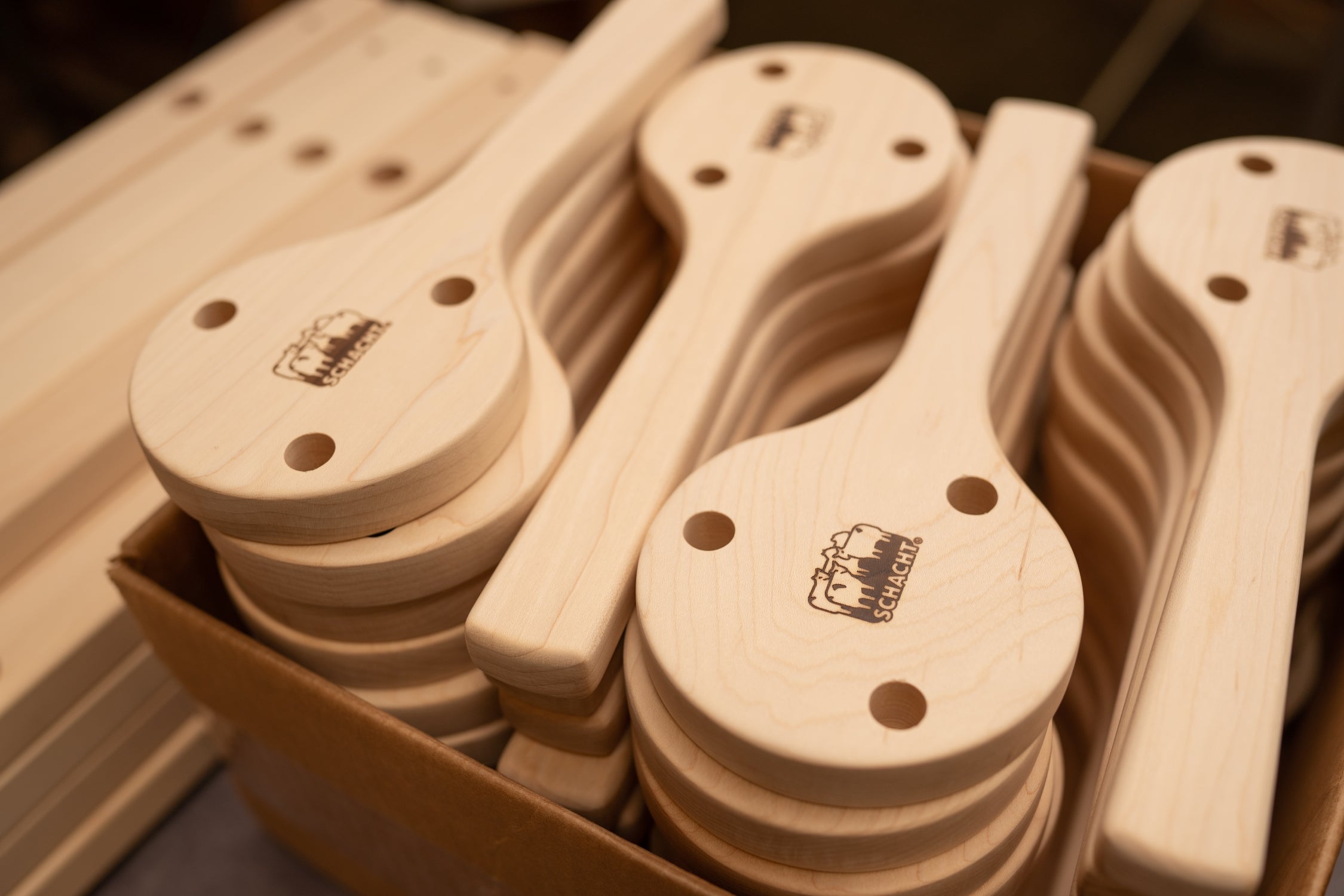 Invest in Your Craft
Ingenious designs. Elegant lines. Convenient accessories. Craftsmanship held to exacting standards. Schacht products will last for generations.

When you spend hours with your tools, you deserve the very best.
Grow Your Craft
Whether you're new to fiber arts, or interested in broadening your skills, we've got classes! Learn from talented instructors at the Schacht School of Textile Arts.