This product will ship within 5 weeks.
by Elena Vilar
Immerse yourself in the gentle world of Elena Vilar, professional weaver and beloved French blogger Deer Jane, and rediscover the ancient craft of weaving. By following her clear instructions, learn how to create 15 contemporary woven masterpieces for you and your home.
Learn the essential weaving methods through each project, starting with a simple, sophisticated wall hanging in the basic stitch through to a dream catcher made with braids, soumak, and rya knots.
Discover how to make a cardboard loom, thread a shop-bought loom, dyer your own wool with natural dyes, make handmade jersey yarn, wind pompoms and more.
Create unique and organic designs by incorporating a range of raw materials, fabrics and embellishments.
Supportive tips and advice are throughout the book to help and inspire you on your weaving journey.
Share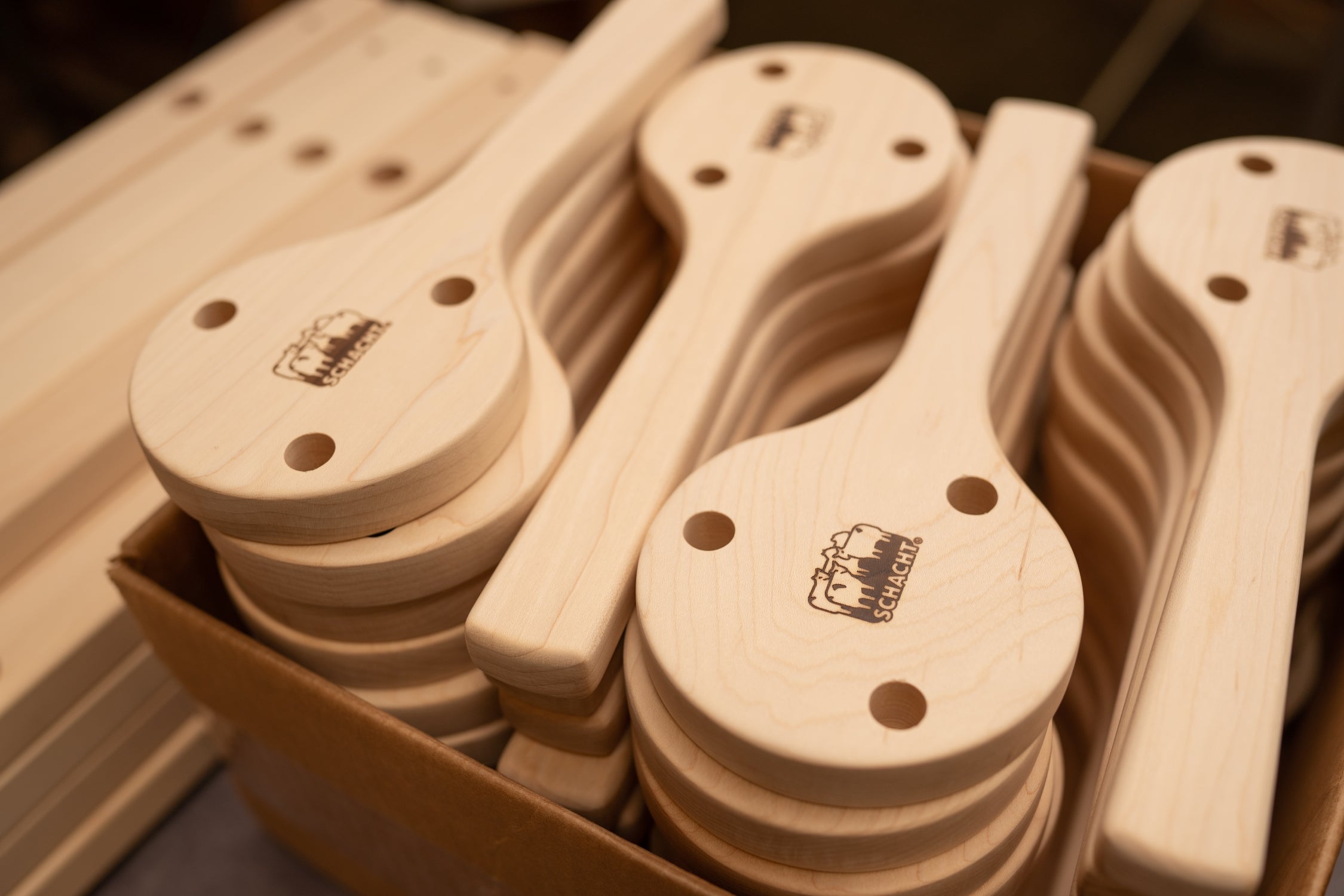 Invest in Your Craft
Ingenious designs. Elegant lines. Convenient accessories. Craftsmanship held to exacting standards. Schacht products will last for generations.

When you spend hours with your tools, you deserve the very best.
Grow Your Craft
Whether you're new to fiber arts, or interested in broadening your skills, we've got classes! Learn from talented instructors at the Schacht School of Textile Arts.