Woven Style for the 15" Rigid Heddle Loom
This product will ship within 5 weeks.
by Tamara Poff
Go beyond the rectangle to new frontiers with your portable rigid heddle loom. 12 stylish designs draw upon basic knitting, sewing and/or crochet for drape and fit. You'll find innovative twists on traditional methods for beginner to experienced level weavers. If you can warp a rigid heddle loom, you are ready for this next step. Create wearable treasures with simple tools: from accessories, tops, vests, and wraps to the elegant kimono. There's a design here for every body type in a broad range of sizes.
Share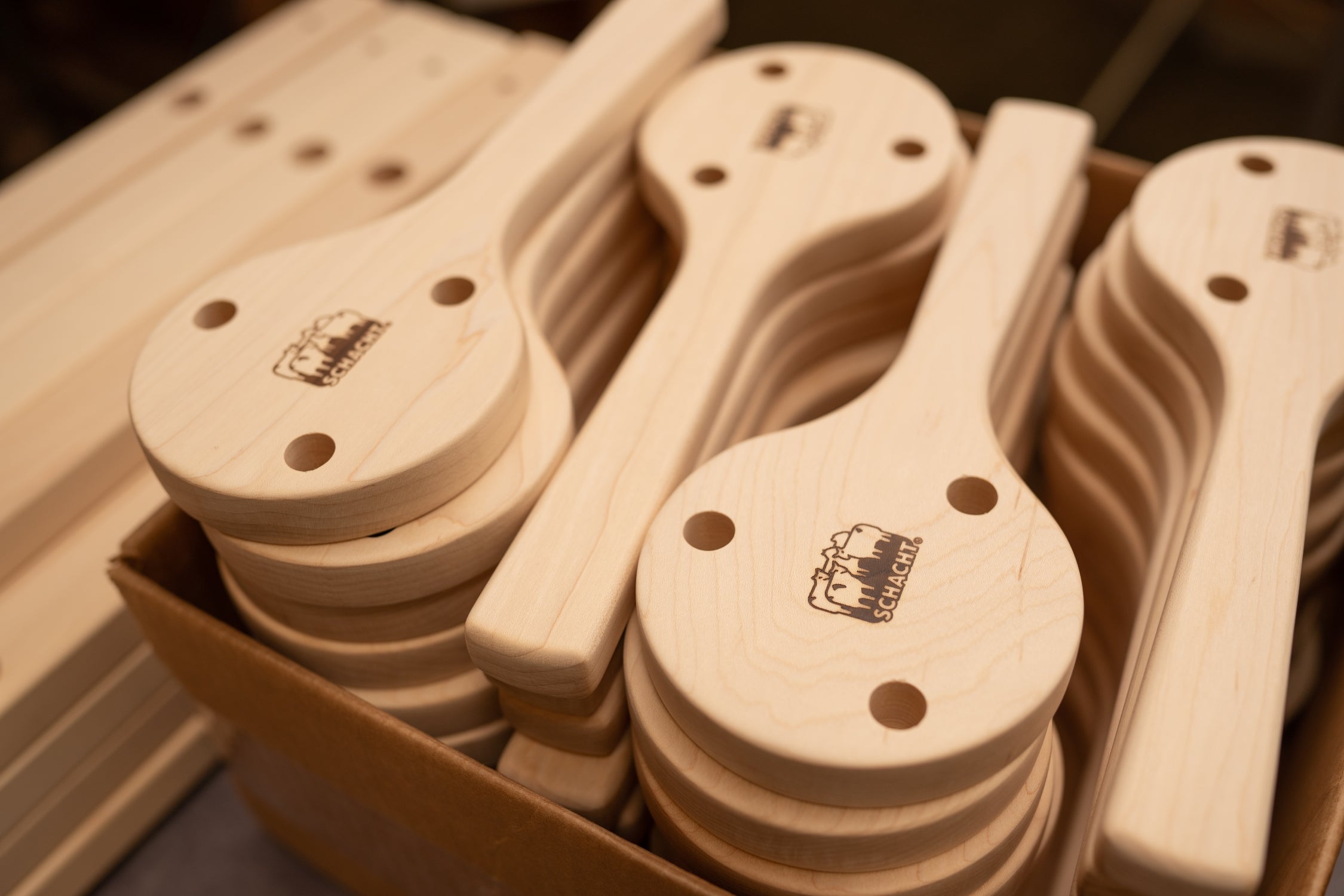 Invest in Your Craft
Ingenious designs. Elegant lines. Convenient accessories. Craftsmanship held to exacting standards. Schacht products will last for generations.

When you spend hours with your tools, you deserve the very best.
Grow Your Craft
Whether you're new to fiber arts, or interested in broadening your skills, we've got classes! Learn from talented instructors at the Schacht School of Textile Arts.