This product will ship within 5 weeks.
Use for threading heddles on a shaft loom or for threading rigid heddle reeds.
Heddle hooks are available in 3 styles:
Cricket hook has a 3-1/2" blade length and a plastic handle—it's easier for kids to use
Short hook has a 4-1/2" blade length and a wood handle—recommended for rigid heddle reeds
Long hook has a 7-1/2" blade length and a wood handle—the long blade reaches shaft loom heddles easily, whether you're warping back to front or front to back
Share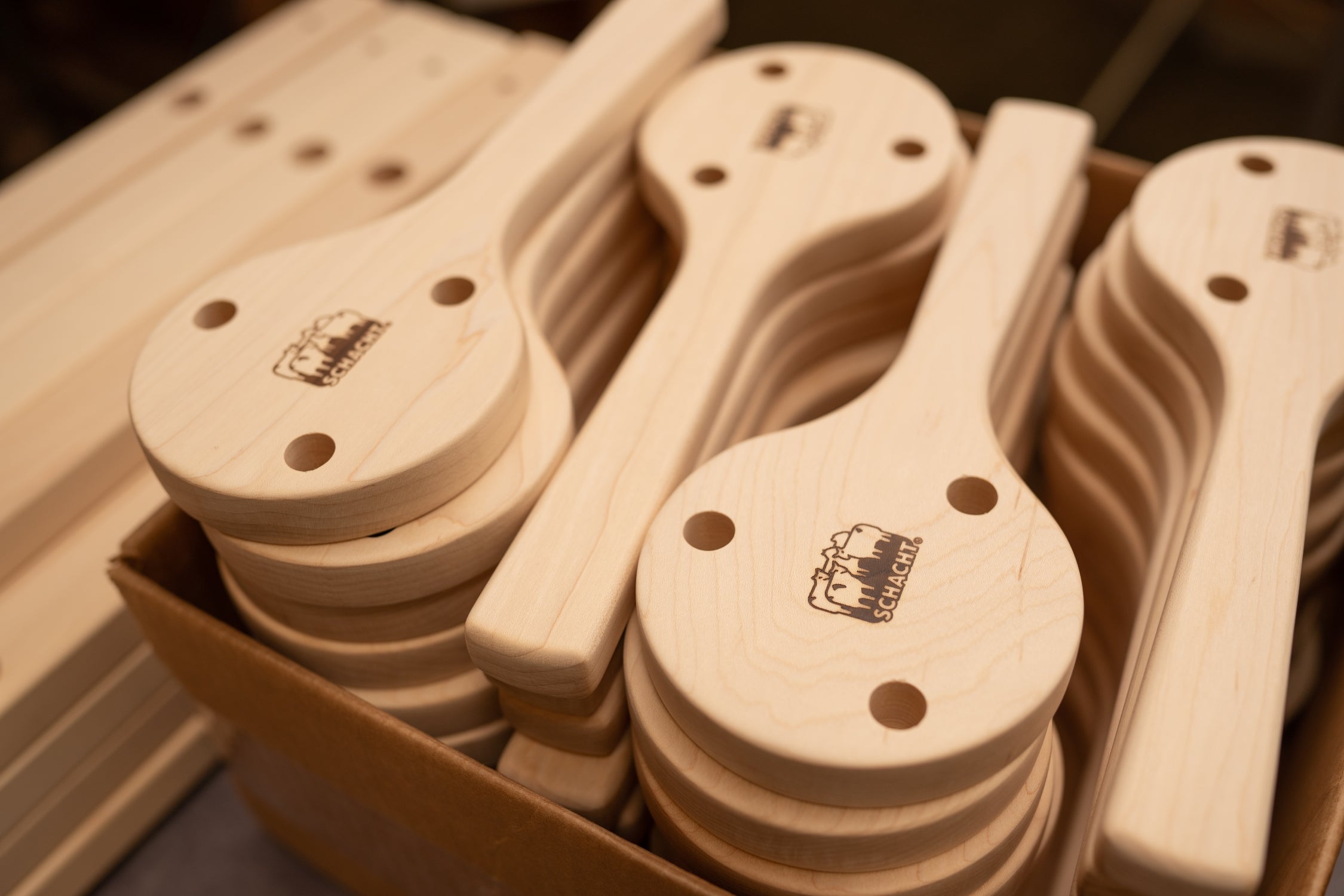 Invest in Your Craft
Ingenious designs. Elegant lines. Convenient accessories. Craftsmanship held to exacting standards. Schacht products will last for generations.

When you spend hours with your tools, you deserve the very best.
Grow Your Craft
Whether you're new to fiber arts, or interested in broadening your skills, we've got classes! Learn from talented instructors at the Schacht School of Textile Arts.