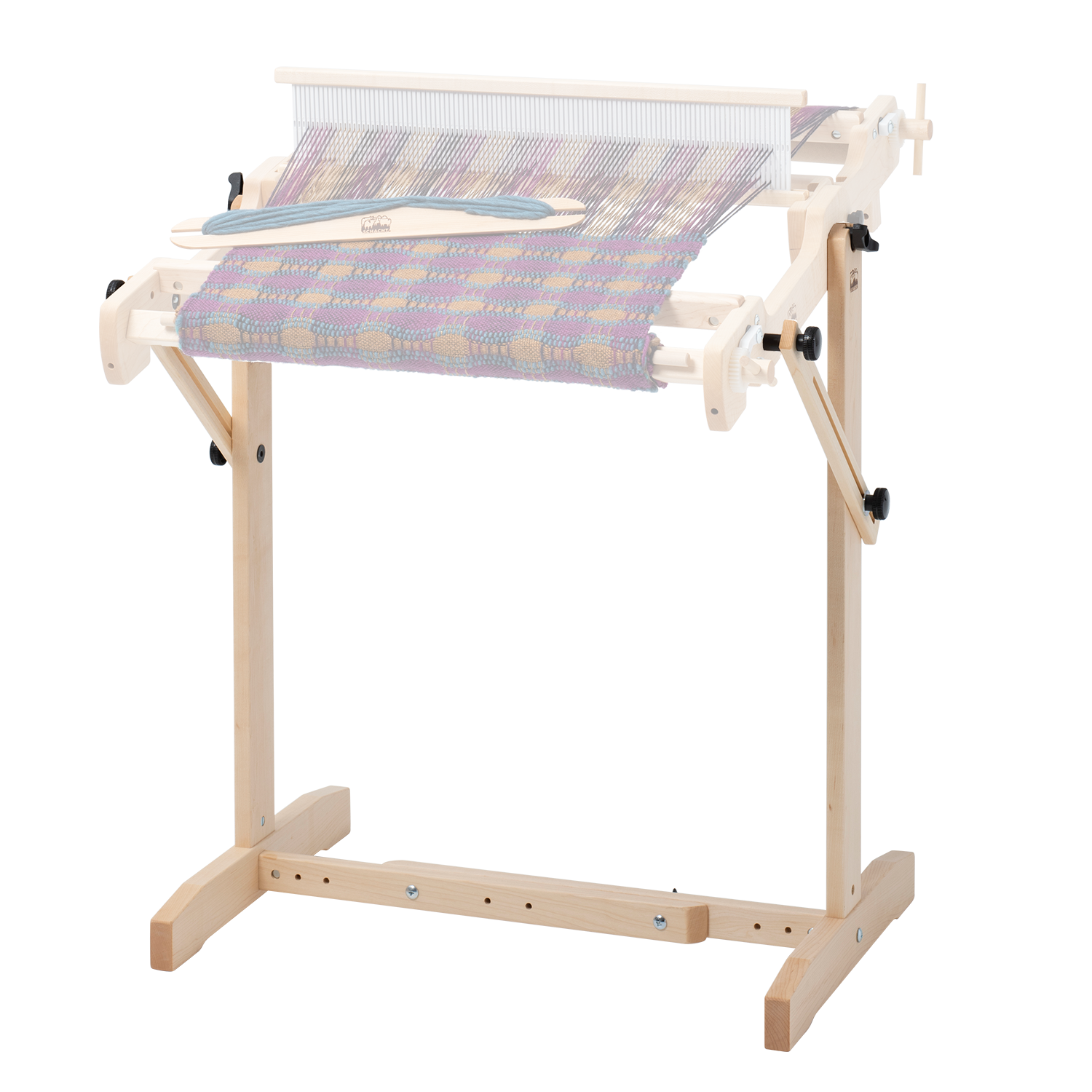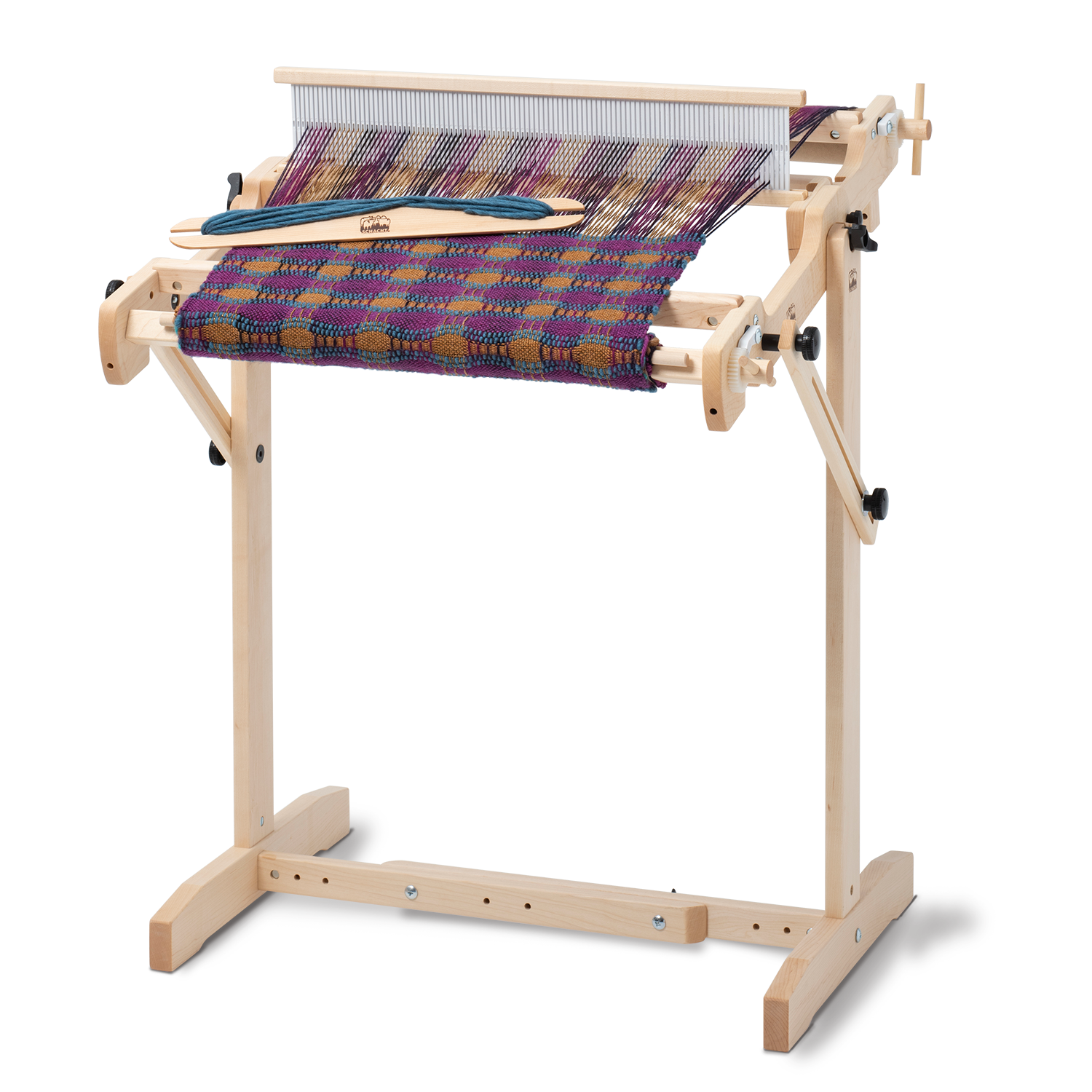 This product will ship within 5 weeks.
Our trestle stand fits all of our Flip looms. Adjust the arms to position your loom from horizontal to nearly vertical. When the loom is in the horizontal position, it sits at just the right height for use with a standard chair. The quick-release system makes it easy to remove your loom from the stand for travel or storage.
As of October 2022, the Trestle Stand comes with hardware to attach the Flip Loom only.
There have been numerous design changes to the trestle stand. Depending on when a given trestle stand and Flip Loom were built, you may need an insert kit to install your loom. If you want to install an original Tapestry Loom or a non-folding rigid heddle loom, contact Customer Service for hardware. The non-folding rigid heddle loom will also require an insert kit.
Share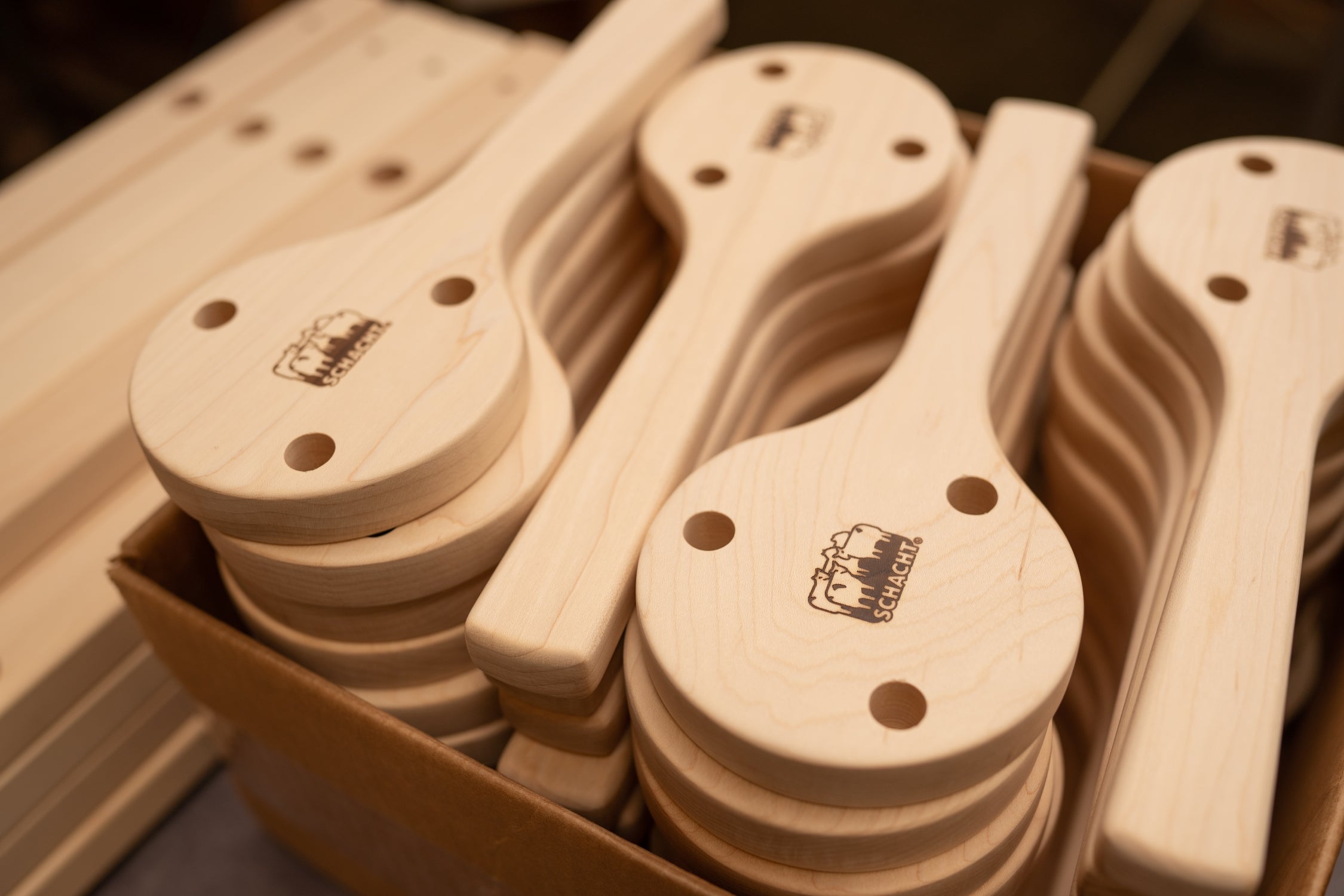 Invest in Your Craft
Ingenious designs. Elegant lines. Convenient accessories. Craftsmanship held to exacting standards. Schacht products will last for generations.

When you spend hours with your tools, you deserve the very best.
Grow Your Craft
Whether you're new to fiber arts, or interested in broadening your skills, we've got classes! Learn from talented instructors at the Schacht School of Textile Arts.